Table of Contents
Helps Transform Requirements To Designs
Streamlines the Construction Process
Helps in Budgeting and funds Acquisition
Gives Room for Early Corrections
---
What is Prototyping?
The construction project normally goes through extensive pre-construction planning and design. Blueprints are always drawn up to show the clients the intended layout of the building project. But now, thanks to technical progress, more detailed and accurate plans are being drawn to serve as blueprints for buildings' construction.
Prototyping is one example of technological advancement in this area. A prototype is a first version or model of a product that is created for testing purposes. It aids development by providing a mental picture of the final product.
Prototyping has found widespread use in many fields such as manufacturing, medicine, and computer programming because of its many benefits. Prototyping, however, is not restricted to the creation of miniature versions of finished goods.
Prototyping has become increasingly important in the design and construction industries as architects and engineers increasingly rely on 3D models.
Reasons For Using Prototype
Each day, the need for cost-effective, accurate design of construction projects is increasing. Therefore, construction businesses and engineers are confronted with the uphill task of meeting this need. Using two-dimensional drawing will likely not match the demand and more advanced approaches such as prototyping will be needed.
Additionally, prototyping can be linked with other computerized elements such as Computer Assisted Engineering (CAE), which is faster than physical prototyping. Here are some of the reasons why prototyping should be used in construction:
Helps Transform Requirements To Designs
Some clients always have a specific design in mind when they first contact a building firm. However, they may not be able to articulate it adequately or draw it down on paper. This can be a challenging task if the building industry hasn't yet adopted prototyping and 3D printing. Moreover, it's not quite simple to put in place at the construction stage, which means onside prototyping takes place and other side construction work in parallel. This would be a recipe for disaster.
In comparison, prototyping can combine all the user needs in the model at the design stage. Different prototypes might be designed until the consumer is satisfied with one. It may then be printed out in 3D to illustrate its appearance after construction. Construction can continue if the product satisfies the needs of the customer. However, in circumstances where the user is unhappy with the design, they can change it multiple times during the design stage.
Streamlines the Construction Process
A prototype serves the same purpose as a blueprint but provides a more tangible representation of the final product's form. When utilized on a building project, this method ensures that everyone involved has a common understanding of the project's goals, intended outcome, and relationship to the surrounding environment.
This results in a more efficient building procedure. Before beginning the project, everyone can be briefed on their responsibilities, and resources can be made available well in time.
Additionally, a good prototype allows architects or engineers to spot issues before they become major issues. In this way, they can help their employer by offering solutions that improve efficiency throughout the organization. A simplified approach greatly benefits the success of the construction firm and its reputation.
Helps in Budgeting and funds Acquisition
When a project is being planned, one of the most crucial factors every stakeholder needs to know is the cost. It could be a full lifecycle estimate, or it could only be the total cost of each phase.
Thus, accurate and precise budgeting is required to meet all requirements. By the time you decide to employ a prototype for building, you'll have a complete understanding of what's needed, including the cost. Then, you may plan your project's finances so that you don't run out of money and must delay progress.
In addition, if you plan to seek external funding for your project, you must be specific about your goals and the amount of money you anticipate needing. By showing them a prototype, they have a higher possibility of believing in your work and granting you financial support.
People are more likely to join a project if they think it has potential, and a prototype is a fantastic way to demonstrate that potential before it's fully realized.
Gives Room for Early Corrections
The building business isn't immune to failures. Plumbing, drainage, electricity, and stability are just a few of the must-haves in a structure. Each of these elements risks failure if it isn't effectively conceived and built.
Therefore, you need to start testing early on to evaluate the efficiency of the entire structure. This also includes other elements such as the materials used in building. By testing all these components early enough, there's ample room to make improvements if they fail. Also, several materials can be tested in prototyping, so the best one can be used in the final building.
This reduces the likelihood that unexpected problems may arise during construction and necessitate expensive repairs or adjustments that could eat into the budget.
Saves Time and Money
Customers and builders alike can save both time and money by employing prototyping in the building process. First, manual designing will take more time and more work power to get it right.
There will be examples of errors that'll demand adjustments, and this can stretch the design to months—all of which leads to increased expenses. Second, if a project takes a long time to complete, you'll miss out on other big market chances.
But when using the prototype, a month's effort in physical labour can be reduced to a week or even days with fewer labour force. This helps save a lot of time and money. Therefore, technology is vital on the business side of the building.
Conclusion
Prototyping has many positive effects in design and building, just as it does in software and manufacturing. There are advantages of adopting it to your construction firm and employing it to give quality designs to your consumers, increasing their experience with your organization. Even though prototyping in construction may not be as popular as in other industries, that doesn't mean it's not necessary. With all the concepts presented here, it's something you can't afford to miss out on.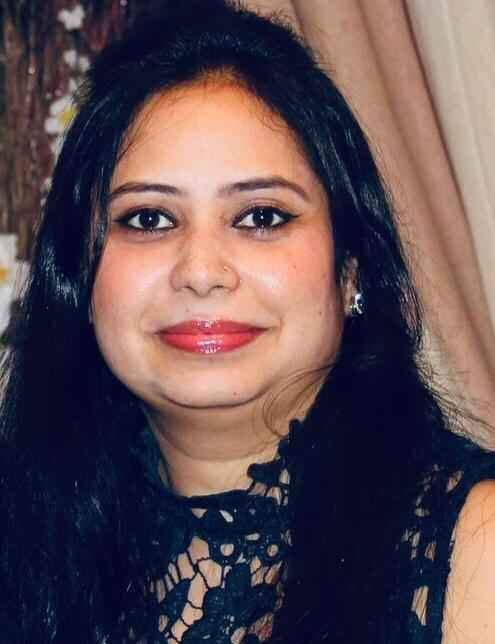 Pooja
Founder at gcelab.com, Pooja is an Entrepreneur unlocking human potential. Working in the Principles of Lean Start-up, Pooja believes in Transparency and User Happiness the most. Pooja's background in teaching gives her a sophisticated grasp on even the most tedious aspect of course building. She is passionate about people who believe that good is not enough.