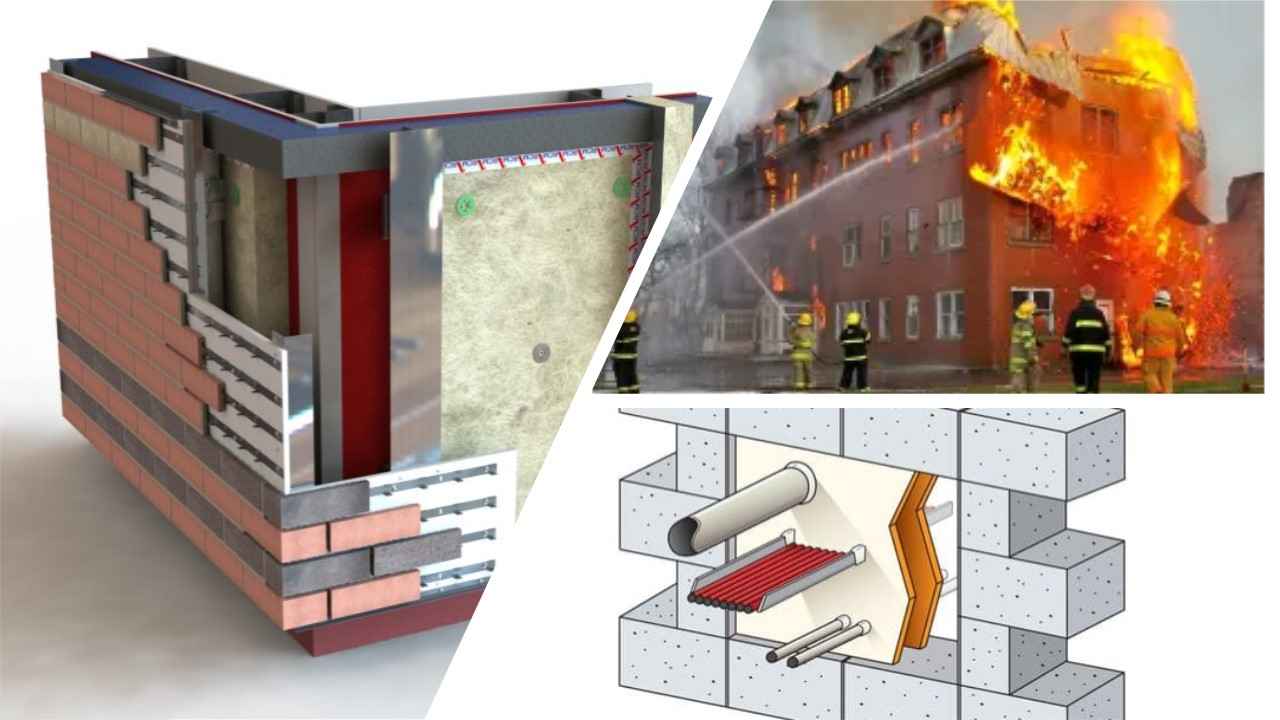 Table of Contents
Fire Resistant Property of Stone
Fire Resistant Property of Bricks
Fire Resistant Property of Timber
Fire Resistant Property of Cast Iron
Fire Resistant Property of Glass
Fire Resistant Property of Steel
Fire Resistant Property of Concrete
---
The effectiveness of a passive fire safeguard strategy can be gauged by analysing the materials applied in construction and how well they prevent the spread of fire. By strict building and construction requirements, provides enough safety for a building in the case of a fire.
Several characteristics, including load carrying, thermal conductivity, and susceptibility to decay, must be evaluated to determine which fire-resistant material is best suited for a certain application. The fire-resistance features of some frequently used construction materials will be discussed below.
Fire-resisting properties of usual building materials such as stone, brick, timber, cast iron, glass, steel and concrete are mentioned below.
Fire Resistant Property of Stone
The stone is an inefficient heat sink. However, it is significantly damaged by flames. Stone can also shatter into bits if heated and then cooled rapidly. If granite is ever exposed to flames, it will quickly crumble and explode. The typical heat of a fire can easily crack limestone. Sandstones that are compact and have fine grains may typically withstand mild fire without significant cracking.
It does a poor job of transmitting heat. Most stones break during the cooling stage after being fiery by fire, while sandstones containing fire grains can endure fire to a lesser extent than granite or limestone.
Fire Resistant Property of Bricks
When exposed to temperatures between 12000 C and 13000 C, bricks show no significant change. This is because brick is a poor heat conductor. Brick masonry can be quite fireproof if the mortar used is of high quality and the work is well done. However, bricks have their structural constraints that limit how they can be used in construction. Bricks are impervious to fire and temperatures up to 1200 degrees Celsius.
If high-quality mortar is utilised to bind the bricks during construction, the building will be far more resistant to fire.
Fire Resistant Property of Timber
In the event of a fire, wooden structural parts are typically destroyed quickly. Plus, they amplify the blaze's destructive potential. Wood is a poor heat conductor, but when used in thick portions, it may achieve a high level of fire resistance. This explains why igniting wood takes so long. Some chemicals, like ammonium boric acid and sulphate, ammonium phosphate, borax, zinc chloride, etc., are applied to the surface of the timber to make it more fire-resistant.
This treatment slows the rise in temperature during a fire. Certain coatings can also be applied to the surface of the wood to make it fireproof. Wooden buildings burn quickly and collapse. Burning timber makes a bigger, more intense fire. It is not ideal to construct using massive timber beams.
Chemicals like boric acid and sulphate, ammonium phosphate and borax are used to coat the surface of lumber, making it more resistant to fire. Sometimes, to increase the resistance, fire-resistant paint is applied to the timber surface used in the construction.
Fire Resistant Property of Cast Iron
These days, this material is rarely employed for building purposes. When heated and then quickly cooled, this material shatters into fragments. Therefore, a single layer of bricks or another fireproof substance like concrete is utilised to cover this material whenever it is employed in a building.
Fire Resistant Property of Glass
Since it expands very little when heated, this substance is not a good heat conductor. When the material is heated and then quickly cooled, cracks occur. Glass that has been reinforced with steel wire is more fire-resistant than regular glass and can withstand unexpected temperature changes without cracking. Even if the glass breaks, the wires hold the shards together so that the structure remains intact.
It does not transfer heat very well. Since glass expands when heated and then contracts when cooled, it is prone to cracking. Glass reinforced with steel wire is further fire resistant, and if it breaks, the shards will remain in their original places when the glass cools. An excellent heat conductor. Around 600 °C is the temperature at which steel bars begin to yield and lose their tensile strength.
At 1400 degrees Fahrenheit, they will fully melt. Columns made of steel become perilous when exposed to fire for a very long time. Steel reinforcement causes reinforced concrete buildings to degrade under continuous fire attack. Therefore, steel columns are typically guarded by masonry or by being encased in concrete. Steel grills and beams are painted with fire-retardant coatings, while concrete reinforcement is covered with concrete.
Fire Resistant Property of Steel
Because it is such a good conductor of heat, steel will quickly heat up in a fire because of this reason. As the temperature rises, steel experiences a decline in its tensile strength, because the yield stress of steel at 6000C is only around a third of its value when measured at room temperature. As a direct consequence of this, the exposed steel beams buckle under the pressure of heavy gunfire, and the columns bend in response.
At 14,000 degrees Celsius, steel fully melts. It has also been shown that if the paint that is used on the surface is not appropriately made to be able to withstand the spread of flames, then the concentration of a fire can be exacerbated by the paint that is used on the surface. When attached to a framework, a steel plate offers an excellent means of inhibiting the spread of flame.
When it comes to the manufacture of fireproof doors and windows, the usage of a design like this is standard practice.
Fire Resistant Property of Concrete
Because it has such a high resistance to fire, concrete is an excellent building material. How concrete will react in a fire is entirely dependent on the type of cement and ingredients that were used to make it. In both reinforced and prestressed concrete, the positioning of steel is another important consideration. The bigger the amount of concrete covering a member, the higher the member's resistance to fire.
Even after being heated to a temperature of 250 degrees Celsius, concrete does not lose any of its inherent tensile strength. When the temperature reaches 250 degrees Celsius or more, the strength starts to decrease and continues to do so until it is gone. A typical building made of reinforced concrete can endure fires with temperatures of up to one thousand degrees Celsius for one hour. As a consequence of this, cement concrete is the material of choice for uses that demand high levels of fire resistance.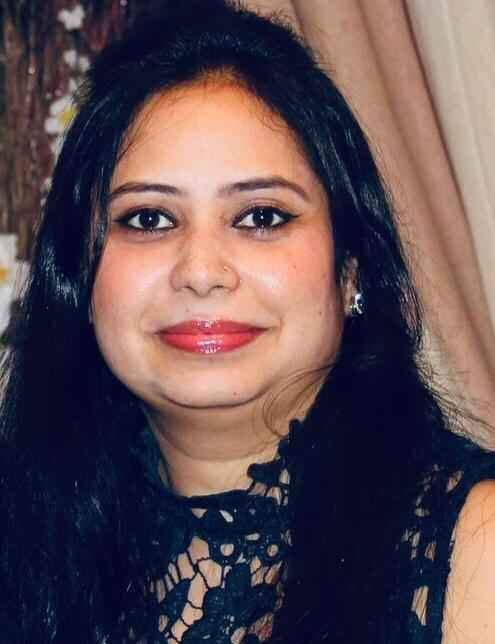 Pooja
Founder at gcelab.com, Pooja is an Entrepreneur unlocking human potential. Working in the Principles of Lean Start-up, Pooja believes in Transparency and User Happiness the most. Pooja's background in teaching gives her a sophisticated grasp on even the most tedious aspect of course building. She is passionate about people who believe that good is not enough.