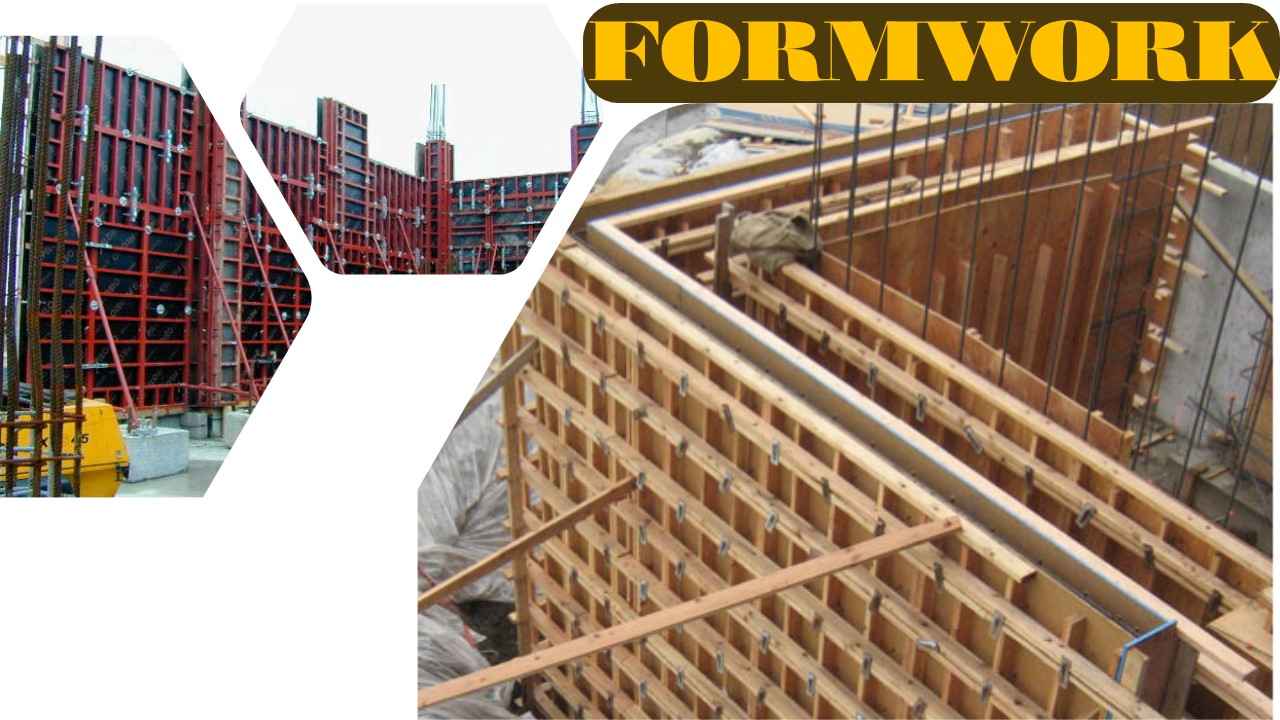 Table of Contents
Types of formwork - Based on Material
Types of Formwork - Based on Structural Units
Technical needs of Good Formwork
Functional Needs of the Formwork
---
What is Formwork?
The term "formwork" literally translates to "the mould," which is the container into which a casting substance (often concrete) is poured to achieve a specific architectural form.
Formwork, which can be made from wood, steel, aluminium, plastic, and other materials, functions like a mould and is used to cast concrete members of varying shapes and sizes. A form of shuttering, often known as a shutter, can serve as a form. For the duration of the casting process and beyond, when the concrete cures and reaches its full design strength, the formwork must be able to support both the dead and live loads placed upon it.
Requirements of Good Formwork
It must withstand life and death.
Water resistance inhibits materials from absorbing concrete moisture.
The entire formwork must be tightened so the shape doesn't shift during construction.
Minimize deflection and shrinkage.
Tight seams decrease grout leaking.
The formwork must be modular. To prevent concrete damage during formwork removal.
Formwork must be cheap, widely available, and reusable.
Formwork must be levelled and placed precisely to get the desired line.
Weight is crucial for transit and setup.
Formwork left outside shouldn't distort or warp.
Types of formwork - Based on Material
Timber formwork
On-site fabrication of timber formwork is commonplace in the building industry. It's simple to make, but building with it takes time. Curved objects are too expensive to mass-make. Shutters made of timber must fulfil the following conditions:
Minimal in weight
high in quality
free of termite damage
feasible with little effort
Plywood Formwork
Formwork for concrete members can be made out of plywood, a man-made wood material that comes in a variety of thicknesses and sizes. Despite its strength, durability, and lightweight, it is surprisingly easy to transport. The slick cement surface we receive from using these forms is the key benefit of using timber forms.
Steel Formwork
In recent years, steel formwork has gained in popularity due to its durability and its ability to be reused several times. Although steel formwork is expensive, it may be recycled for many different construction jobs. The concrete surfaces are made extremely smooth by the steel shuttering. Tanks, chimneys, columns, tunnels, and retaining walls are just some of the rounded or curved constructions that might benefit from this material.
Read More:
Aluminum Formwork
When we compare steel formwork and formwork, aluminium almost always wins out. The low density of aluminium formwork is preferable to steel formwork primarily because they are easier to transport. Shuttering saves money if it is used repeatedly throughout construction many times. The main drawback is that once the formwork has been built, it cannot be changed.
Plastic Formwork
Plastic formwork has the advantages of being portable, having an interlocking system, and being reusable. Shuttering made of plastic is particularly helpful when building structures with a predictable shape.
Coffor Formwork
Coffor is employed in cement concrete construction as a structural stay-in-place shuttering. Coffor is constructed from two filtering grids with strengthened vertical stiffeners. After the coffor formwork has been set up, the concrete is flowed in between the grids, and the excess water drains all through the grids thanks to gravity.
Fabric Formwork
Fabric formwork is utilised in the production of complex and irregularly shaped members. Fabric formwork allows for the creation of structural components of arbitrary shapes and sizes, resulting in buildings that are both functional and aesthetically stunning.
Types of Formwork - Based on Structural Units
Beam formwork
Prefabricated pieces of form sheeting make up beam formwork. Sheetings are attached together using a cover strap method to create side panels and bases. The extent of the job will be determined by the dimensions of the aa cover straps and sheeting base. The forms are kept together by means of wire ties and a whaler that is mounted at the top edge of the side sheeting. diagonal sheets support the whaler and the segments.
Column Formwork
Formwork sheets for columns are typically prefabricated to exact specifications. Anchoring the sheeting panels in the foot rim is done with steel bolts. The vertical arch timbers are positioned to bear the weight of the formwork's cover straps. Lateral ties for the column within the formwork are created with the transverse board braces.
Wall Formwork
Vertical formwork bearers are used for wall shuttering, with the concrete side being fastened to sheeting boards. Furthermore, boards are used to diagonally reinforce the upright timbers. The opposing whalers need to be tied at measured intervals, and cleaning holes need to be allotted at the base of the formwork.
Foundation Formwork
Different sizes and shapes of foundations require unique foundation formwork. Isolated foundation formwork requirements and strip foundation formwork requirements are not the same. The size and depth of the foundation are the two most important factors in the design of the formwork. Foundation formwork typically consists of sheeting panels and formwork bearers fastened together with tie wires and metal screws.
Slab Formwork
The ceiling shuttering system facilitates moving, setting up, and stocking. Maximum stability and rapid assembly and disassembly are two advantages of ceiling formwork. Shuttering a ceiling is a simple process that entails only using steel supports and wooden beams.
Technical needs of Good Formwork
The size and shape of the formwork should be precisely calculated to provide a perfect fit in the planned location.
The formwork material will be chosen based on the final finish of the concrete.
The formwork used in the concrete placement process should be sturdy enough to handle the weight of the fresh concrete and the workers, and it should not warp or move from its original location.
The vertical and horizontal loads placed on formwork must be adequately supported. During construction, it must also withstand any additional abnormal loads.
During the removal process, the formwork must not damage the building or the concrete's finish.
It is important that the formwork pieces fit together snugly so that cement doesn't seep through the cracks.
Functional Needs of the Formwork
If you want to be able to move, save, and reuse your form segments, they need to be a reasonable size.
In order to speed up the building process, formwork should be simple to disassemble and reassemble.
Each section of the formwork must be symmetrical so that it can be used in multiple configurations.
Form creation should be as straightforward as possible.
In order to endure weights and pressure, formwork must be as lightweight as possible without compromising strength.
Member of staff safety is of utmost importance, thus forms must be designed with this in mind.
I hope this blog will help you understand the formwork and its associated advantages, disadvantages, etc.
Please feel free to like, share and comment.

Admin, gcelab.com
Please see our Pillar Post to know why we founded gcelab.com.
Read More: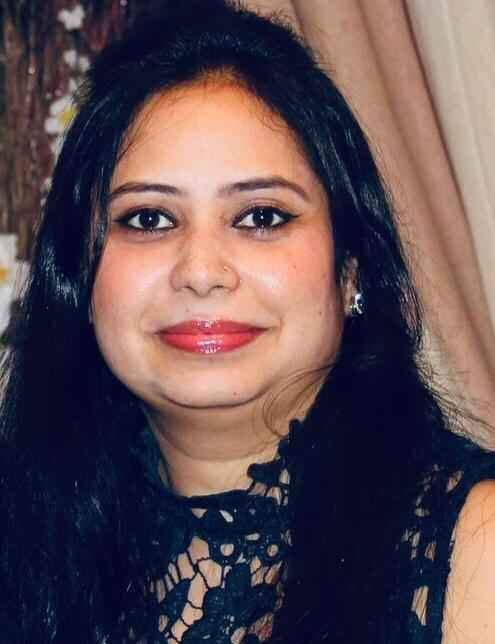 Pooja
Founder at gcelab.com, Pooja is an Entrepreneur unlocking human potential. Working in the Principles of Lean Start-up, Pooja believes in Transparency and User Happiness the most. Pooja's background in teaching gives her a sophisticated grasp on even the most tedious aspect of course building. She is passionate about people who believe that good is not enough.