Table of Contents
What is Block Paving or Brick Paving?
Disadvantages of Paving Bricks:
Can you use regular bricks as pavers?
Characteristics of Brick Paving
For instance, brick pavements have a number of features that might be listed as follows.
---
What is Block Paving or Brick Paving?
The bricks or blocks are conveniently procurable in different places and they are made of uniform quality and durable enough to endure the wear/ tear and impact of traffic, they may be made used as a good paving material for brick pavement.
Brick pavers or Block Pavers lend a classic and natural look to new patios, driveways and garden walkways. Made from compressed clay and fired at high temperatures, brick pavers are durable and they come in a choice of natural, earth-toned colours. The brick pavers or block pavers are available in various ranges from simple solid bricks with flat or curve edges, to interlocking blocks made for quick installation."
Advantages of Brick Pavement:
Even when compared to stamped concrete, cobblestone, or travertine pavers, installing brick pavers is the best value. To match your home's design, brick pavers are available in a wide range of surface treatments, colours, forms, and laying patterns. The design options are virtually limitless. There are numerous advantages to putting brick pavers, so let's take a look at each one.
Strength and Longevity
Brick or Block pavers can resist a lot of loads and can be used in a wide variety of landscaping projects. If you're looking for a long-term solution, brick pavers are the way to go.
Low-Maintenance
Brick pavers are the most economical long-term option. Poured concrete, which is prone to cracking, requires the least amount of maintenance and lasts far longer than anything else on the market. There is little to no upkeep required and they can survive for decades.
High Friction Surface
This is owing to the naturally rough surface and high abrasive properties of brick pavers. Pavers are easy to set up and can be put to use right away. This is perfect if you're thinking of hosting summer parties at your house.
Eco-friendly Materials
Clay from the earth's soil is used to make brick pavers, which are a renewable resource. It's a long-term investment that adds to the value of your home because it will retain its original colour and finish.
Disadvantages of Paving Bricks:
For both humans and animals, they offer a safe place to rest their feet. However, the following drawbacks come with using these types of pavements:
The initial outlay is substantial.
It's possible that mud-splattering and slipping may occur due to the presence of water or moisture.
Some pavements may bloat and decompose in damp conditions.
They make a lot of noise because of the rattling of iron tyres.
Can you use regular bricks as pavers?
Bricks have been used for thousands of years as a primary building material. Walls, courtyards, patios, and walkways are all constructed using them. For driveways, patios, and pathways, regular clay bricks are a lovely choice; however, for pavers, you'll need specific bricks.
Concrete pavers, as opposed to brick ones, are more durable and long-lasting. When put correctly and frequently maintained, you can utilize bricks as pavers.
Read More:
Characteristics of Brick Paving
For instance, brick pavements have a number of features that might be listed as follows.
Attractive from the outside:
The least amount of camber;
Low-cost to keep up:
Durability,
A breeze to maintain,
Repair and reinstatement simply following the installation of pipes
Liberation from the danger of slipping and sliding.
Brick pavements can be divided into three types for the sake of organisation:
Brick and block pavement:
Ordinary bricks or bricks that have been carefully shaped into blocks of mainly cubical shape are used to build the pavement. The block's length is shorter than that of a conventional brick, but it is broader and deeper than a standard brick.
Vitrified Brick Pavement:
The vitrified bricks are occasionally employed in places with heavy traffic flow needs. Using fine clay or shale heated to 1100°C in a kiln, these bricks are created in standard sizes. For the next three to four days, the temperature drops gradually.
The primary disadvantage of this pavement is its high initial cost, however, this is more than offset by the numerous benefits it provides, particularly its extended service life and low maintenance requirements. Bricks used for this sort of pavement should have a minimum compressive strength of 500 kg/cm2 to 600 kg/cm2.
Ideally, the base course is made of plain cement concrete with a 20 mm thick layer of sand bitumen as a cushion. Before placing the bricks, the cushioning layer is rolled using a light road roller. In most cases, the joints are filled with bituminous filler and compacted by a light road roller before filling the joints.
Brick Edging:
The following are the steps involved in building a brick pavement:
Bricks are gathered and put on berms in the needed quantity.
The trench's shoulders are dug out to the required depth before the bricks may be placed in them.
A 25-millimetre-thick layer of sand serves as a shock absorber.
Because of the way the bricks are put, the top surface is level with the road edge and has a slight curve.
In the end, the joints are filled with a 20 mm thick sand layer and the surface is rolled with a lightweight road roller.
Brick Patterns:
It's impossible to list all of the many ways that brick patterns can be arranged. We've compiled a list of the most popular patterns you'll come across, along with descriptions of each one, to help you narrow down your options. Use these explanations to determine the ideal position for each pattern and which one is most appropriate for your needs.
Stretcher Bond / Running Bond
Parallel, vertical, or diagonal running bond - same pattern as the wall brick, but these can be done in any direction along the path or patio.
This is a pattern that appeals to people of all ages and tastes. Each brick is placed perpendicular to the adjacent brick in a zig-zag pattern.
English Bond
The most frequent type of brick bond is used in masonry construction. Basically, English Bond is made up of alternating rows of stretchers and headers.
Rat Trap Bond
Rather than being set down horizontally, the bricks in this bond are arranged on their edges or vertically, depending on the design. This connection requires a high degree of skill and attention to detail.
Diagonal Bond
For walls with a depth or thickness of two bricks to four bricks, this method works best. Every fifth or seventh course of a wall's height is typically constructed when this bond is introduced. By using this method, end-to-end placement of the bricks ensures that the stretchers remain in contact with the farthest reaches of the sequence.
I hope the blog provides you with a sound understanding of Block Paving or Brick Paving, and its advantages & disadvantages.
Please feel free to like, share and comment.

Admin, gcelab.com
Please see our Pillar Post to know why we founded gcelab.com.
Read More: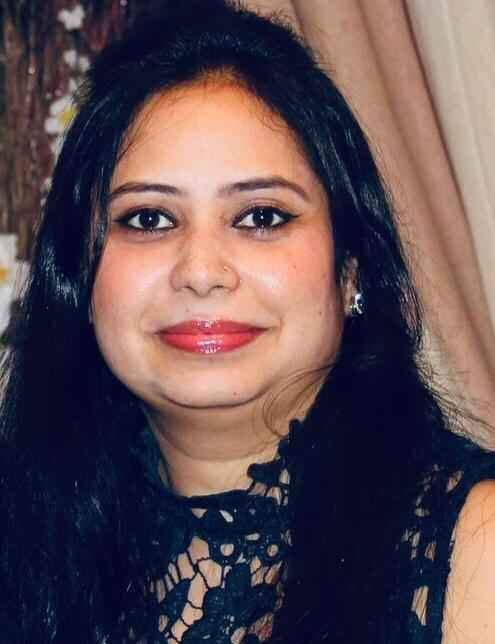 Pooja
Founder at gcelab.com, Pooja is an Entrepreneur unlocking human potential. Working in the Principles of Lean Start-up, Pooja believes in Transparency and User Happiness the most. Pooja's background in teaching gives her a sophisticated grasp on even the most tedious aspect of course building. She is passionate about people who believe that good is not enough.