Table of Contents
What is REVIT Structures Design software used for?
History of REVIT Structures Design software
How to learn and operate REVIT Structures Design Software?
The best platform to learn REVIT Software
What is the latest version of REVIT Structures Design Software?
Which is better Revit Structure vs Tekla?
---
What is REVIT Structures Design software used for?
Autodesk Revit is an excellent tool for creating, editing and reviewing 3D models. Autodesk's CAD program, AutoCAD, is frequently compared to Revit in the AEC sector.
A commercial version of Autodesk's Revit 3D BIM software is available in the market. Engineers and designers who work in the construction industry are the most common users of this software. AutoCAD and Revit are often used in tandem by AEC professionals, but they're not interchangeable.
With the use of a computer and AutoCAD, users may generate 3D and 2D designs. Revit, on the other hand, is used to create an intelligent 3D model based on actual data. For instance, doors in AutoCAD are only a component of a drawing in this software. Revit projects, on the other hand, include a real door model together with data on the material, cost, and so on.
History of REVIT Structures Design software
When it comes to BIM software, Revit Structure is Autodesk's BIM solution for structural engineering companies and structural engineers. It provides a feature-rich toolset that helps to execute an effective design process in a BIM (Building Information Modeling) environment or when working with other Autodesk CAD software, such as Architect or MEP.
For historical reasons, Autodesk Revit Structure accepts access from all stakeholders to the same project database for the core architectural conceptual designs, structural engineering, and detailed drawing phases. With the use of Revit's parametric technology, it is possible to alter current documentation and views automatically, avoiding errors and facilitating cooperation among architects, engineers and construction firms.
Prototyping structural ideas in Autodesk Revit Structure speeds up the primary design process and allows for multiple users to access critical models. Further streamlining the primary design workflow, before exporting the whole or a partial analytical model to structural analysis software like Autodesk Robot Structural Analysis or any other favourite design and analysis software Autodesk software is found in the final Revit structure.
As a 3D modelling application, it is widely used by Civil Engineering professionals. This program can simulate steel or concrete structures of any form. Using this program, you may create 3D models that can be shown in either 3D or 2D.
How to learn and operate REVIT Structures Design Software?
With the use of a 3D modelling program, Revit is able to design structures or buildings digitally by putting together the various components of a building or structure. Plans, elevations, and sections may be cut and annotated, and then added to sheets for presentation. Revit has six useful features for designers, as outlined below:
There is a built-in library in Revit that contains everything you could possibly need for a construction project. Components may be looked up and/or changed in your model's structural properties, as well as their appearance and material.
Components that aren't already part of the extensive library can be added using Revit's family checker capability. A user's imagination is the only limit when it comes to what the family editor can do for them.
RevitCity: An online library called RevitCity is available to all users for individuals who are having difficulty connecting with their creative talent. Autodesk software users may access RevitCity, a database of user-submitted components and objects from across the world, for free.
Importing and exporting data is also possible, and Revit may be linked with other models or CAD or picture files to create a variety of different file formats.
With Revit, you may get a more realistic view of the finished work thanks to its cloud-based rendering capability. When a modification is made to one view, it is applied to all other views, and therefore Revit is able to track this. When working on big or large projects, the software's multi-user capability comes in handy because it allows numerous people to simultaneously edit the same core model.
Finally, Revit features a built-in structural analysis feature that allows it to identify areas of potential concern.
Read More:
What is Non-destructive Testing? 10 important points
What is Structural Health Monitoring? 9 Important Points
The best platform to learn REVIT Software
Gurukul of Civil engineers- Online Civil Engineering Courses for Creative Minds (gcelab.com)
Gurukul of Civil Engineers provides an excellent online course to learn Revit Software at your own pace, anytime, anywhere.
Revit accomplishes structural analysis and transfers the outputs by using the analytical model. REVIT streamlines the procedure to create structural details from a 3D model.
It empowers connecting to numerous structural analysis applications. It fast-tracks construction Modelling and supports gaining better construction vision from the 3D Model.
The first module talks about the Introduction to REVIT, its advantages, basic settings, and operations.
The second module talks about the Interface of REVIT and its functionalities. It discusses workspaces like project browser tab, property tab, toolbar tabs, etc.
The third module talks about the custom of different toolbars in REVIT such as structure analysis, system, massing & site, etc in a very detailed method.
The fourth module talks about REVIT architecture layout development. The module explains how to develop a REVIT Architecture layout or Plan (Ground Floor Plan), 3D model development, etc.
The fifth module talks about the REVIT Architecture layout development of upper floors. It shows how to progress REVIT Architecture layout (first floor, rooftop), staircase, advanced 3D model, etc.
The sixth module talks about dimensioning, naming of the component of the building, tagging, etc. The module also talks about the placement of the fixtures in each room, electrical appliances, etc. Finally, the module displays how to develop a sheet layout of elevation, plans, and isometric views.
The seventh module talks about structure modelling, structure framing, modelling of foundation, etc. The module also talks about the modelling of columns, beams, and slabs.
The eighth module talks about footing detailing and development. The module demonstrates how to provide concrete steel reinforcement or steel bars within the footings.
What is the latest version of REVIT Structures Design Software?
REVIT 2022 is the latest version of REVIT Structures Design Software.
Which is better Revit Structure vs Tekla?
For the community of Building information modelling (BIM), it is always a hot topic, which one is better, Tekla or Revit.
If we talk about Tekla, it is BIM software that can deal with a diversity of building materials, including steel, concrete, glass, and timber. Engineers and draughtsmen may use Tekla to create 2D drawings and 3D models of various architectural components and parts.
If I draw your attention to Revit, it is a well-liked architectural modelling program that can also handle electrical, mechanical, and plumbing engineering.
Hope this helps you understand the use and operation of REVIT Structure design software and how online courses can assist you to become a competent REVIT user.
Please feel free to comment and share your views.
Read More: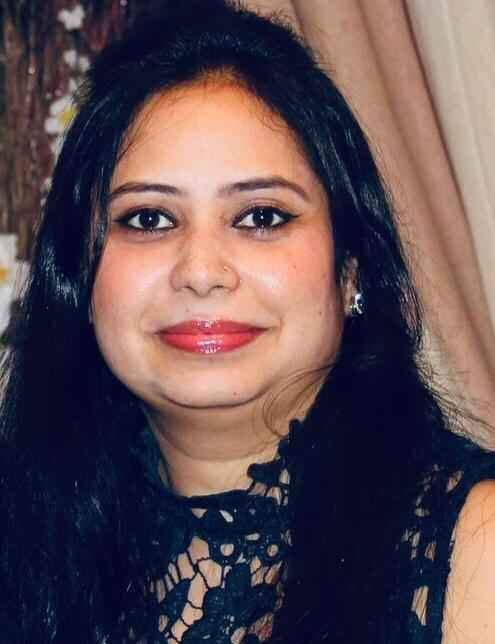 Pooja
Founder at gcelab.com, Pooja is an Entrepreneur unlocking human potential. Working in the Principles of Lean Start-up, Pooja believes in Transparency and User Happiness the most. Pooja's background in teaching gives her a sophisticated grasp on even the most tedious aspect of course building. She is passionate about people who believe that good is not enough.