Table of Contents
Reduced Infrastructure and Environmental Impact
Enhancing Revenue and Efficiency for Parking Operators
Challenges and Future Developments
Community Benefits and Social Impact
Sustainability and Future Prospects
---
As urbanization continues to shape our cities, the challenges of traffic congestion and limited parking space have become increasingly pronounced. The solution lies in harnessing technology to create efficient and intelligent parking systems. Smart parking applications utilize sensors, data analytics, and real-time communication to transform the way we park our vehicles.
In this blog, we will explore the various aspects of smart parking, its benefits, and its impact on urban mobility.
The Problem of Urban Parking
Urban centers around the world face a common dilemma: finding a parking spot is often a time-consuming and frustrating experience for drivers. This not only contributes to traffic congestion but also increases pollution and stress levels. Additionally, conventional parking management often relies on manual processes, leading to inefficiencies and revenue losses for parking operators.
Smart Parking Systems
Smart parking systems leverage technology to address these challenges and create a seamless parking experience for drivers. These systems encompass a range of technologies and solutions that make parking more efficient, convenient, and sustainable.
Sensors and Data Analytics
Central to smart parking are the sensors installed in parking spaces that detect the presence of vehicles. When a car occupies a spot, the sensor communicates this information to a central system. Advanced data analytics then process this information to provide real-time updates on parking availability.
This real-time data is invaluable for drivers seeking parking spaces. Mobile apps and navigation systems can guide drivers to available spots, minimizing the time spent circling around in search of parking. This reduction in cruising time not only reduces traffic congestion but also lowers carbon emissions.
Dynamic Pricing Systems
Smart parking systems often incorporate dynamic pricing strategies. During peak hours, when parking demand is high, prices can be adjusted to encourage turnover and ensure availability. Conversely, off-peak hours may see reduced prices to attract more patrons. This pricing mechanism not only helps parking operators optimize revenue but also encourages more efficient use of parking spaces.
Reservations and Pre-Booking
Smart parking apps enable drivers to reserve parking spaces in advance, ensuring a spot is available upon arrival. This is especially beneficial for events, busy areas, or time-sensitive appointments. Pre-booking eliminates uncertainty and stress, enhancing the overall parking experience.
Reduced Infrastructure and Environmental Impact
Smart parking applications offer a solution to the problem of excessive parking infrastructure. By guiding drivers directly to available spaces, these systems reduce the need for vast parking lots and garages. This not only optimizes land usage in urban areas but also has positive environmental implications, as fewer paved surfaces mean less urban heat effect and water runoff.
Enhancing Revenue and Efficiency for Parking Operators
For parking operators, smart parking systems offer numerous advantages. By optimizing space utilization and implementing dynamic pricing, operators can increase revenue. Additionally, real-time monitoring and remote management capabilities reduce the need for on-site personnel, further cutting the operational costs.
Improve Urban Mobility
The impact of smart parking systems extends beyond individual drivers and parking operators. By reducing traffic congestion, these systems contribute to overall urban mobility improvements. With fewer cars searching for parking spaces, roads become less congested, leading to shorter travel times, decreased fuel consumption, and improved air quality.
Challenges and Future Developments
While smart parking solutions offer significant benefits, there are challenges to address. The initial investment in sensor installation and infrastructure can be substantial. Moreover, ensuring compatibility with existing urban infrastructure and ensuring data privacy are important considerations.
In the future, as technology advances, we can expect to see even more sophisticated applications of smart parking. This could include integration with autonomous vehicles, where vehicles can autonomously find and park in available spaces without driver intervention.
Community Benefits and Social Impact
Smart parking solutions also have a positive impact on the community as a whole. By reducing traffic congestion and encouraging efficient parking practices, these systems contribute to a more harmonious urban environment. Pedestrian safety is enhanced as there are fewer vehicles searching for parking spots, leading to decreased chances of accidents involving pedestrians.
Moreover, the reduced traffic congestion results in smoother traffic flow, benefiting not only drivers but also public transportation systems. Buses and trams can operate more efficiently without getting stuck in traffic, leading to improved public transit reliability and accessibility.
In terms of social equity, smart parking can play a role in ensuring fair access to parking spaces. By implementing dynamic pricing and optimizing space utilization, the availability of parking can be distributed more equitably among different socio-economic groups. This helps prevent situations where prime parking spaces are monopolized by certain segments of the population.
Sustainability and Future Prospects
As cities continue to grapple with environmental challenges, smart parking solutions offer a way to align urban growth with sustainability goals. The reduced need for sprawling parking lots and the associated infrastructure contributes to a more compact urban form. This supports the creation of walkable and bike-friendly neighborhoods, reducing the dependency on cars.
Looking ahead, the integration of smart parking with other emerging technologies is an exciting prospect. The advent of connected and autonomous vehicles presents opportunities for seamless parking experiences, where vehicles can communicate with parking systems to locate and occupy spaces autonomously.
Conclusion
Smart parking applications represent a significant advancement in urban mobility, efficiency, and sustainability. By utilizing technology to optimize parking space usage, reduce congestion, and improve the overall quality of life, these solutions address a pressing challenge faced by urban centers worldwide. As cities continue to grow, the integration of smart parking systems is not only a solution to parking woes but a step toward creating more livable, accessible, and environmentally friendly urban environments. The ripple effects of these innovations extend beyond parking lots and contribute to the broader transformation of cities into smarter, more connected, and sustainable places for all.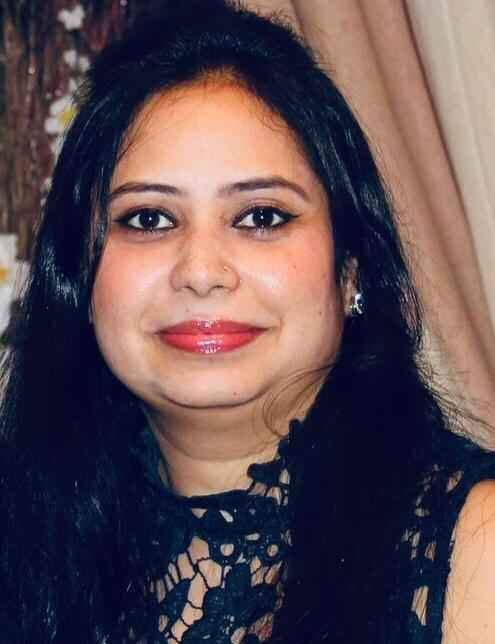 Pooja
Founder at gcelab.com, Pooja is an Entrepreneur unlocking human potential. Working in the Principles of Lean Start-up, Pooja believes in Transparency and User Happiness the most. Pooja's background in teaching gives her a sophisticated grasp on even the most tedious aspect of course building. She is passionate about people who believe that good is not enough.