Table of Contents
What is Public Transit System?
What are the types of Public Transit System?
Mass Rapid Transit and Light Rail Systems:
What are the Advantages and Disadvantages of Public Transit System?
Health Impacts due to Vehicular Emission
Positive Impacts of MRTS and LRTS
---
What is Public Transit System?
Cities play a vivacious role in helping economic development & prosperity. The growth of cities mainly depends upon their social, physical, social and established infrastructure. In this context, the importance of intraurban and interurban transportation is paramount.
Transit Systems are one form of the transport system, which provide mobility, flexibility & accessibility to urban people.
What are the types of Public Transit System?
Largely Public Transportation Systems consists of the following modes of transportations:
Bus
Buses are plied along the specified routes, specified time schedule to cater for commuters and the public. Buses are by far one of the oldest forms of Public Transit systems and still widely accepted and operated system across the globe. With the passage of time, the Bus engine, chassis, seats, routes, and other operational parameters have improved significantly.
Now the journey through Buses are more predictable, comfortable, fuel-efficient and environment friendly and last but not the least, economical for passengers.
Taxis
Taxis are on the call public transit system to cater for passengers from a fixed point A to fixed point B, therefore they are an efficient, comfortable, on-demand system but comes with an expensive price tag compared to other forms of Transit System. However, recently developed App-based Taxi services like Uber or OLA have significantly reduced the Taxi charges and improve the efficiency of the Taxi system across the Globe.
Mass Rapid Transit and Light Rail Systems:
The Mass Rapid Transit System (MRTS) is defined as an electric passenger transportation system with high capacity and high frequency of service, which is totally independent of other traffic, road or pedestrians while Light Rail System (LRTS) may share roads or have level crossings.
Additionally, these transit systems do not share their space with inter-city rail services or freight trains.
What are the Advantages and Disadvantages of Public Transit System?
To have a deep understanding of the importance of Public Transit Systems, particularly MRTS and LRTS for a clean environment let us have a brief look into the following factors:
Urban Growth
The population growths coupled with urban growth are highly debilitating and as a result sprawled development extending rapidly in all directions, far beyond old city boundaries into the distant countryside. That also has greatly increased the number and length of commuter trips, including those by public transport.
Vehicular Growth
Urbanization makes more & more people migrate to metropolitan cities for jobs, education, medical aids, etc. It leads to a consequential impact on the number of motor vehicles. As the number of people living in urban areas upsurges, the demand for motorised vehicles also upsurges in more or less similar proportions.
Read More:
Vehicular Emissions
Today, globally, motor vehicles put out 900 million tons of Carbon Dioxide a year which constitutes 15% of total emissions. The burning of fuel as gas & oil is the main cause of the pollution. The various factors contributing are the types of engine used, the age of vehicles, road conditions, and traffic congestion.
Traffic Congestion
Growing traffic and limited road space reduce peak-hour speeds significantly. This also implies advanced levels of vehicular emission. The amount of all three main air pollutants (namely, hydrocarbons, COx, and nitrogen oxides) radically upsurges with a drop in motor vehicle speeds.
For example, the vehicular speed of 75 kmph, emits CO approx. 6.4 gm/veh km, which upsurges by roughly five times to 33.0 gm/veh km at a vehicular speed of 10 kmph. Thus, predominant traffic cramming, predominantly during the peak hours, not only upsurges the delays but also upsurges the pollution levels.
Health Impacts due to Vehicular Emission
The major air pollutants due to vehicular emissions severely affect human health. Such as SPM pollutant affects lungs and leads to inflammatory disease like bronchitis, asthma. Similarly, SO2 pollutant leads to damage of lungs, eyes and skin; NOX leads to damage lungs. NOX is also the major contributor to destroying the ozone layer in the stratosphere.
Positive Impacts of MRTS and LRTS
MRTS/ LRTS has enormous benefits as it reduces traffic density on roads, reduces vehicular emission levels thereby reducing air pollution, reduces fatalities due to road accidents, reduces fuel consumption thereby saving natural resources. It provides an affordable alternative to driving. It provides reliable and safe journeys.
Therefore, there is an urgent need to build the path for Public Transit Systems specifically MRTS/ LRTS to be given priority in urban transport planning for upcoming cities for energy and environmental sustainability. I hope the blog provides you with adequate information about Public Transit System and its advantages / Disadvantages.
Please feel free to like, share and comment.

Admin, gcelab.com
Please see our Pillar Post to know why we founded gcelab.com.
Read More: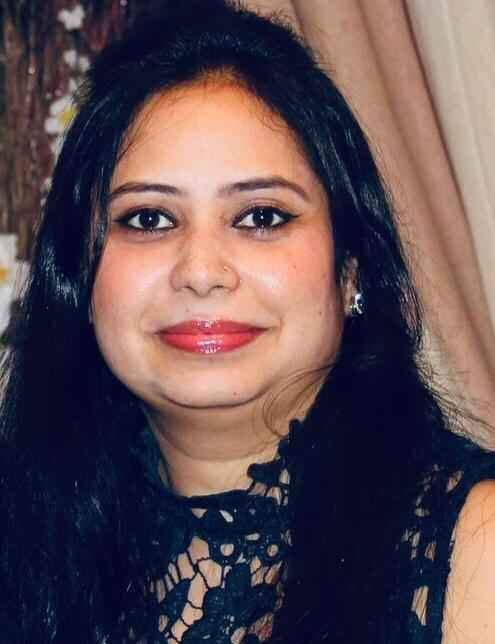 Pooja
Founder at gcelab.com, Pooja is an Entrepreneur unlocking human potential. Working in the Principles of Lean Start-up, Pooja believes in Transparency and User Happiness the most. Pooja's background in teaching gives her a sophisticated grasp on even the most tedious aspect of course building. She is passionate about people who believe that good is not enough.