Table of Contents
Better concrete for Slip Resistant
Rock Salt Finishing for Slip Resistant
---
What is Slip Resistant Floor
In the winter, when the floors are wet or ice, navigating them can be a major challenge due to the high risk of slips and falls. Concrete that has become too slippery to walk on poses a significant risk of falling and being injured. This issue is particularly prevalent once a concrete floor has been colour hardened, sealed, or polished.
We evaluate how slippery a surface is using the coefficient of friction. Therefore, elevating the surface's coefficient of friction is essential for enhancing slip resistance. Anti-slip paints, silica sand or additives are used to make slip-resistant concrete surfaces.
Better concrete for Slip Resistant
To reduce slips and falls, it is preferable to use high-quality concrete and not rely on sealers as much as possible. If the concrete is robust and the paint job is complete, a thin layer of sealer may be all that's needed to avoid slips and falls in the home. To reduce the amount of ornamental sealer and grit additives needed on the concrete surface, a slim layer of sealer can be applied to deter plastic from collecting. Remember that the purpose of employing a sealer is to extend the life of your concrete. Watch out that the sealant doesn't end up damaging the concrete.
Anti-slip Sealer
A slip-resistant sealant is the first option to consider. It is possible to utilise penetrative sealers, which work from below the surface rather than altering the surface's texture. These sealers seep into the crevices and react with the subsurface to fortify it entirely. Because these sealants do not alter the surface in any way, they are inherently slip-resistant. The sealer covering is just as safe to walk on as the underlying concrete.
You can make a surface impervious to snow, frost, rain, and other precipitation by using a non-absorbent sealer to prevent water from penetrating the surface. You shield your loved ones and visitors from the dangers of slipping and falling, and you save your concrete from the ravages of time and weather.
Slip Resistant Additives
If the sealer alone is insufficient to prevent slippage, a variety of non-slip additives are commercially available, often in fine and coarse grades. Incorporating materials like aluminium oxide grit into the sealer has been found to make a noticeable difference by a large number of people. The material may be found easily and works well with many different types of sealants. The material is widely accessible and compatible with many common sealants.
Rock Salt Finishing for Slip Resistant
Mixing rock salt into the cement before it hardens is another easy approach to make up the concrete less slippery. Incorporating rock salt into the concrete mix produces a textured, aesthetically pleasing surface. If you have wet concrete, you may just sprinkle rock salt on it and then smooth it out with a trowel. Once the concrete has hardened, the salt can be simply rinsed from the surface.
Silica Sand
During the process, silica sand is sprinkled over the initial coat of sealer that has been applied to freshly poured concrete. A second layer of concrete sealer is applied, and the process is finished, once the first coat has had time to cure and set.
Hydrochloric Acid
The concrete can be etched and roughened with a 25% muriatic acid solution. The sand used in the mixture may become visible if the acid eats through the concrete's surface. The concrete's surface will look a little bit like sandpaper after being subjected to the elements for so long. It turns damp concrete into a surface that doesn't cause slips and falls. When using this technique, it is important to use protective gear such as goggles, gloves, and clothes.
Paint and Primer
Slippery concrete can be made nonslippery by priming and repainting it with grit additions. Clear grit is an effective alternative to silica sand that will not damage your concrete sealer. Grit can once again be purchased at stores selling concrete sealer. Incorporate them into the paint in the specified amounts. A novel ingredient manufactured expressly to make concrete less slippery is significantly lighter and blends better with paint than traditional grit additives like sawdust and sand. Because of this, utilising these supplements will be a breeze for you.
Colour Hardener
It would seem that colour hardeners are yet another useful tool for building professionals. The hardener's potential benefit and coverage are noticeable even if it isn't actually used. The colour hardener is less noticeable than the polymer grit on the surface. Because it needs to be removed when the anti-slip component wears out, it is also far more long-lasting than the sealer. Using a colour hardener to achieve your desired shade will not result in the same issue.
Non-Slip Strips
While this solution to slippery concrete may not be the most aesthetically pleasing, it is without a doubt the quickest and most effective. Hardware stores typically stock non-slip adhesive strips that can be applied to concrete floors. However, this is also a great choice if you want to increase the safety of your concrete patio, concrete steps, garage floor, driveway, or any other outside surface. And there is a method to polish the overall appearance. Different brands and manufacturers produce these tapes in a wide range of swatches and styles.
You may either buy them on a roll and cut them to the size you need, or you can buy them in pre-cut pieces for a more precise fit. The strips are evenly spaced and copied in a pattern that mimics the design you picked. Keep in mind that the advised temperature for placing these non-slip strips is approx. 70 degrees Fahrenheit.
Ensure that the concrete is dry and clean before trying to adhere to them. Although these strips may be challenging to use at first, their value lies in the fact that they can help keep your loved ones secure.
Innovative Slip Resistant Floor
There are several innovative slip-resistant flooring options available on the market today. Here are some examples:
Epoxy flooring:
Epoxy flooring is a durable and slip-resistant option often used in commercial and industrial settings. It is made from a mixture of resin and hardener and can be customized with various colours and patterns.
Rubber flooring:
Rubber flooring is another slip-resistant option that is commonly used in high-traffic areas. It is made from recycled rubber and is available in a range of colours and textures.
Cork flooring:
Cork flooring is a sustainable and slip-resistant option that is made from the bark of cork trees. It is soft to the touch, which makes it comfortable to stand on for long periods of time.
Non-slip tile:
Non-slip tiles are a popular choice for areas that are prone to moisture, such as bathrooms and kitchens. They are made with a special glaze that provides a textured surface for added slip resistance.
Vinyl flooring:
Vinyl flooring is a budget-friendly option that is also slip-resistant. It is available in a range of colours and patterns and can be customized to fit any design aesthetic.
Slip Resistant Highway Surfacing
Slip-resistant highway surfacing is critical for ensuring driver safety, particularly during wet or icy weather conditions. Here are some innovative slip-resistant highway surfacing options:
Porous Asphalt:
Porous asphalt is a type of asphalt pavement that is designed to allow water to drain through the surface and into the soil below, reducing the risk of hydroplaning. It also provides good skid resistance and reduces splash and spray.
High Friction Surface Treatment:
High Friction Surface Treatment (HFST) is a surface treatment applied to the road surface to provide increased skid resistance. It is often used in areas such as curves, hills, and intersections where there is a higher risk of accidents due to skidding. HFST typically involves applying a special coating to the road surface that creates a rougher texture, improving tire grip.
Grooved Concrete:
Grooved concrete is a type of concrete pavement that has grooves or ridges on the surface. These grooves help to increase skid resistance by providing more surface area for tire contact and water drainage.
Polymer Modified Asphalt:
Polymer Modified Asphalt (PMA) is an asphalt mix that is modified with polymers to increase its strength, durability, and resistance to skidding. It is particularly useful in areas with heavy traffic, such as highways and bridges.
Asphalt Rubber:
Asphalt Rubber (AR) is a mix of asphalt and rubber that provides excellent skid resistance, particularly in wet or icy conditions. It is often used on highways and other high-traffic areas to improve safety and reduce the risk of accidents.
When selecting a slip-resistant highway surfacing option, it is important to consider factors such as durability, cost, and maintenance requirements. A highway engineering professional can help to determine the best option for a particular location and usage.
Conclusion
As a surface material, concrete has the potential to enhance the aesthetics of any given space. When well executed, concrete surfaces can be regarded as ornamental and enhance the visual appeal of their environments.
However, accidents like slipping and falling may be more common than they should be on concrete. Even a little pool of water on concrete can become quite hazardous if not managed properly. The old, the young, and the physically active all run the risk of serious injury if they slip and fall on concrete.
Hope this blog gives you a good understanding Slip Resistant Floors and how to make a Slip Resistant Floor. Please feel free to like, share and comment.
Admin, gcelab.com
Please see our Pillar Post to know why we founded gcelab.com.
Read More: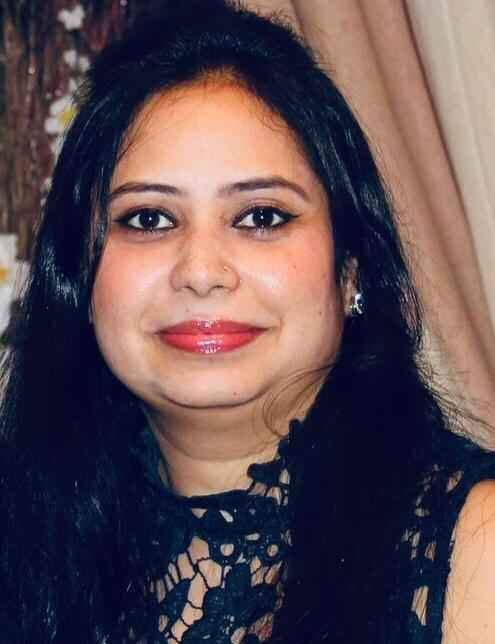 Pooja
Founder at gcelab.com, Pooja is an Entrepreneur unlocking human potential. Working in the Principles of Lean Start-up, Pooja believes in Transparency and User Happiness the most. Pooja's background in teaching gives her a sophisticated grasp on even the most tedious aspect of course building. She is passionate about people who believe that good is not enough.