Table of Contents
What is an Intelligent Transport System?
How does Intelligent Transport System work?
What are the Benefits of an Intelligent Transport System?
What are the applications of an Intelligent Transport System?
Components of Intelligent Transport System
Integrated Traffic Control System
Traffic Enforcement System (TES)
Motorway / Freeway Communication System
Intelligent Transport System project examples
---
What is an Intelligent Transport System?
An intelligent transport system (ITS) is a sophisticated technique that strives to offer novel amenities related to various modes of transportation and traffic management, allowing users to be well informed and make safer, further "coordinated, and smarter" use of transportation networks.
How does Intelligent Transport System work?
Intelligent Transportation System is powered by the newest technological advancements, such as "Computer Vision, Deep Learning, Edge Computing, IoT, and so on". Collection of Data, annotation of data, data analysis, training, and testing of AI models are typical stages in the progress of an Intelligent Transportation System.
What are the Benefits of an Intelligent Transport System?
Following are the advantages and benefits of an Intelligent Transport System (ITS):
Time-saving by a reduction in the number of unwanted stops.
Safety by controlling the speed of the vehicle.
Improvement by providing comfort in the travel.
Management, by efficient capacity management process.
Ecological by reducing the impact on the environment.
What are the applications of an Intelligent Transport System?
The technologies used in intelligent transport system ranges from simple management arrangements such as navigation of car; signal at traffic control; management of container; variable message signs; automatic number plate recognition or speed cameras; to monitoring applications such as security CCTV systems and stopped vehicle detection systems or automatic incident detection; to advanced application systems such as security CCTV and automatic incident detection system or stopped vehicle detection systems.
Read More:
Components of Intelligent Transport System
Traffic Signal Control System
Traffic light control systems are commonly used to monitor and control the flow of vehicles at intersections. They want to ensure that autos move smoothly along transportation lines. However, considering the different characteristics involved, synchronizing several traffic signal systems at adjacent junctions is a difficult challenge.
Variable flows approaching junctions are not handled by old methods. Furthermore, the existing traffic system does not incorporate mutual interference between nearby traffic light systems, disparities in automobile flow with time, accidents, emergency vehicle passage, and pedestrian crossing.
Integrated Traffic Control System
The primary goal of the ITMS Solution is to modernize key functions of traffic management, traffic control, traffic law enforcement, and traffic information dissemination in the city in order to create a safer city with less obstructive traffic flow, increased efficiency, and effectiveness of road traffic infrastructure and real-time information.
This gives authorities more information so they can better manage the current traffic situation and citizens may make more educated travel decisions.
Area Traffic Control System
ATCS (Automatic Traffic Control System) is a real-time vehicle-actuated traffic control system that automatically adjusts signal timings based on real-time traffic demand at intersections. Data from the vehicle detectors are used by adaptive traffic controllers to optimize traffic signal timings.
The controller has capabilities that allow it to function as a standalone intersection or as part of a synchronized network of intersections. The Signal Controller allows for remote monitoring and signal management across a variety of communication networks.
Traffic Enforcement System (TES)
The Traffic Enforcement System is an end-to-end solution that uses appropriate Non-Intrusive sensor technologies to robotically detect the offending vehicle. The technology is capable of automating the penalty processing or ticket printing process while yet allowing for manual authentication.
This will automatically acquire and merge pertinent vehicle information with the regional vehicle database. The components of TES are as follows:
Red Light Violation Detection System (RLVD)
Automatic Number Plate Recognition System (ANPR)
Speed Violation Detection Systems (SVDS)
Automatic Number Plate Recognition System
Automatic number-plate recognition (ANPR) is a technology that reads car registration plates and creates vehicle position data using photosensitive character recognition on photographs. It can make use of closed-circuit television, traffic rule enforcement cameras, or cameras created particularly for the job.
ANPR is used by police agencies all around the globe to verify if the vehicle is registered or licensed, among other things. It's also deployed for electronic toll collation from road users and as a technique of cataloguing traffic movements, such as by transportation departments.
Speed Monitoring System
Road traffic is increasing everywhere, and so as the complexities and issues that come with it. Every driver must follow the traffic rules in order to travel safely. These restrictions, such as speed limits and warning signs, vary and differ from place to place, making it impossible for drivers to stay on top of them at all times and in all places.
Over-speeding is one of the world's most serious problems. Over-speeding causes the majority of fatal accidents, making it extremely difficult for traffic control authorities to effectively manage over-speeding using traditional approaches. Aside from seamless operation and extreme traffic flow congestion, the chief aim of "traffic regulating authorities is to assist drivers in adhering to local traffic rules, such as speed restrictions.
Without a plethora of traffic wardens equipped with speed-checking devices, it is imperative to have effective control of the over-speeding of every vehicle on the road at all times of the day and night. A regulating system of traffic, primarily consisting of a Global Positioning System (GPS) receiver equipped with a Global System for Mobile Communication (GSM) and a microcontroller, is presented to efficiently sidestep the challenges.
Motorway / Freeway Communication System
The Highways Authorities are committed to increasing the efficiency of the current road network and sharing the risks associated with road investment with the private sector. Local and extensive area communication systems are organized hierarchically in NMCS2. There are a diversity of terminals known as operator interfaces within the control centre (OIF).
Each operator has one OIF, which serves as a focal point for the area's different network and traffic control capabilities.
Variable Message Signs
Variable Message Signs (VMS) are "electronic and intelligent display panels for road traffic management that mix text and graphic variable messages to provide a more effective method of traffic control".
Variable Speed Limit Signs
VSLS (Variable Speed Limit Sign) Systems allow speed limits to be modified dynamically in response to traffic circumstances, resulting in a considerable reduction in traffic incidents in highway work zones.
Electronic Toll Payment
Electronic toll payment means when a vehicle crosses a toll plaza on the side of the road, the reader sends a radio signal to the transponder, which transmits an identifying number that logs the vehicle's use of the road, and an electronic payment system issues the charges the road user at the toll point.
RFID Tag or FASTag System
FASTag is a gadget that uses Radio Frequency Identification (RFID) technology to allow drivers to pay tolls while on the road. FASTag (RFID Tag) is fitted to the vehicle's windscreen and allows customers to make toll payments directly from their FASTag-linked account. FASTag provides the expediency of cashless payment, as well as other advantages like saving of fuel and saving of time because the consumer does not have to stop at the toll point
Incident Management System
The impact on the transportation network and traveller safety is minimized with this service package, which manages both unplanned and planned events. Incident detection capabilities are provided via "roadside surveillance systems (such as CCTV) and regional coordination with other traffic management, maintenance and construction management, and emergency management centres, as well as train operations and event organizers.
This service package collects and correlates data from a variety of sources in order to detect and verify problems and respond appropriately.
Emergency Management System
Emergency management is a procedure that follows a set of rules. It's a method for bringing a crisis under control and minimizing the damage to the community. Preparing for, responding to, recovering from, and mitigating future potential harm are all components of an emergency management system. Creating a multi-hazard emergency response plan.
Intelligent Transport System project examples
Following are the important example that follows the application of the Intelligent Transport System:
Collection of Toll System
Ramp Meter
Red Light Cameras
Traffic Signal
Transit Signal
Travelling Information system
I hope the blog provides you with adequate knowledge of the Intelligent Transport System and its associated features.
Please feel free to like, share and comment.

Admin, gcelab.com
Please see our Pillar Post to know why we founded gcelab.com.
Read More: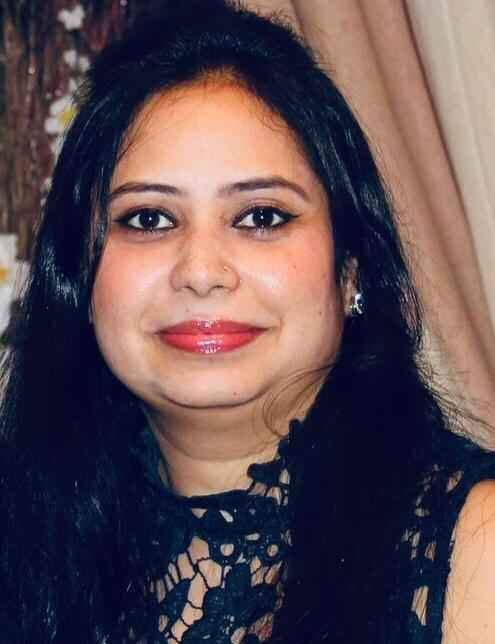 Pooja
Founder at gcelab.com, Pooja is an Entrepreneur unlocking human potential. Working in the Principles of Lean Start-up, Pooja believes in Transparency and User Happiness the most. Pooja's background in teaching gives her a sophisticated grasp on even the most tedious aspect of course building. She is passionate about people who believe that good is not enough.