Table of Contents
Types of Construction Contract Damages
How Do You Handle Real Property Damage
---
One or more project owners and contractors sign construction contracts to develop and build according to the project specifications. Engineering, Procurement, & Construction Contracts (EPC) are the popular type of contract between the main client or employer and the construction company.
Disputes arising from such contracts can be caused by a number of factors, from the contractor's tardiness in completing the job to the employer's early termination of the contract or any similar form of violation of the contract by either of the stakeholders.
Normally EPC contracts are considered for turnkey projects of extremely high value, timeline and therefore time is of the essence in these contracts, the contractor is obliged to complete the project within the specific time frame and assigned budget. The consequences of any delay or cost overrun are normally measured against their KPI score.
Accordingly, the aggrieved party may seek compensation for losses incurred as a result of the other party's non-performance, breach, or close of the contract. The loss of revenue, loss of prospect, and overhead costs are commonly claimed as damages in construction contract disputes, and they are notoriously difficult to prove using paper trails alone.
When this occurs, standard engineering principles and formulas are relied upon. This paper's purpose is to investigate the procedures used by the courts & arbitrators and to assess whether or not there is widespread agreement over the necessary burden of proof.
Types of Construction Contract Damages
Complexity abounds in today's construction industry, both in terms of individual building projects and their associated contracts. The Contractor is responsible for reading and understanding the entire contract.
Any ambiguity in a contract's terms can spark pricey disagreements, regardless of whether they are settled by mediation, arbitration, or litigation. Costs and delays are common features of all of these conflict resolution mechanisms. Ultimately, the goal of dispute resolution is to establish how much money, if any, the party claiming to be harmed by a breach of contract is likely to collect.
In a building contract, damages fall into one of three categories:
Direct Damages
Damages that can be directly measured include the money spent on fixing or replacing faulty work. If the Contractor fails to deliver quality work in a timely way, there may be additional costs beyond the initial contract amount to finish the project.
Consequential Damages
Consequential damages, which influence things like project delays and whether or not they're built properly, are significantly harder to assess or foresee. Estimating the potential financial loss for a Project Owner due to poor or late completion of a project is challenging. There are a lot of unknowns, such as potential losses in earnings, brand value, and customer trust.
So, how can one put a price on something that is so uncertain?
Hadley v. Baxendale, a landmark 1854 case in English contract law, is where the concept of consequential damages was first articulated. Based on the information available at the time of the contract implementation stage, the Court determined that a breaching party is accountable for any losses that the contracting parties should have known, but not liable for any losses that the breaching party could not have foreseen.
Despite the Court's emphasis on foreseeability as a foundation of culpability, quantifying the harm done by the breach is still an open question. A Contractor may be liable for damages in excess of the whole amount originally agreed upon in a contract. This might not cover all the potential gains the Project Owner would have made with the timely and accurate performance of the contract. The lack of a proven track record of annual profitability for a brand-new company might be challenging.
As a result, parties may mutually agree to contractually forego consequential damages in exchange for a more stable form of damages in case of a breach of contract.
Liquidated Damages
In the case of intangible or nebulous losses, determining an appropriate amount of liquidated damages might be difficult. In a contract, liquidated damages might be paid out in a single sum or accrued over time.
How Do You Handle Real Property Damage
When an owner finds out that the general contractor or one of the subcontractors has damaged or ruined their property, they will naturally want to know what compensation they are entitled to.
While the specifics of every given construction dispute would make a detailed discussion of damages impossible, the following will illustrate the broad class of compensation accessible to owners in a few common situations.
An owner can often seek compensation for the following types of losses:
"remedial measure of damages," which equals the unpaid portion of the contract price added to the cost of completion and loss of use of the property, or
"difference-in-value," which is the value disparity between what the building is worth now and what it would be worth if it had been built according to the contract.
Suggestive Points
Furthermore, numerous variables will often determine which type of damages the owner is entitled to recover:
Whether the Contractor performed the work in a manner that was generally consistent with the Contract,
If the injuries are short-term or long-term,
If the repair work could cause irreparable damage to the building,
If the cost of repairs would surpass the home's current market price.
The expense of fixing the problems and the probability of further damage define what constitutes "permanent injury" and what constitutes "temporary injury" to land. If the land's damage can be fixed for a fair price and further damage is highly improbable, we call this transitory damage.
A permanent injury is one that either cannot be cured at a fair cost or if remedied, would still likely result in further injury. Interestingly, the harm may be considered permanent if there is no evidence that a repair is either possible or cost-effective.
I hope the blog provides you with a sound understanding of Construction Damages and their types. Please feel free to like, share and comment.
Admin, gcelab.com
Please see our Pillar Post to know why we founded gcelab.com.
Read More: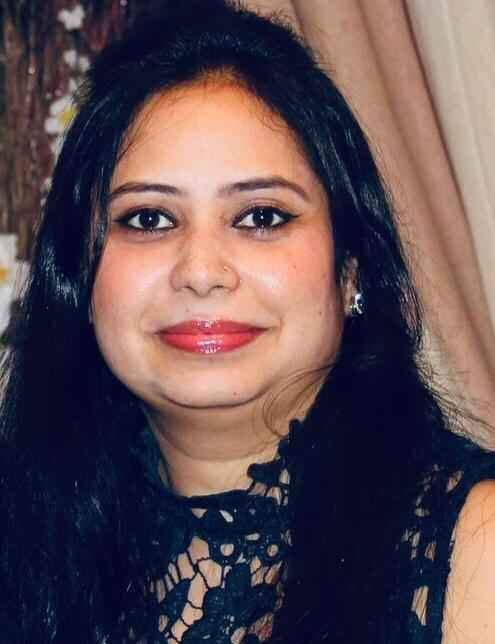 Pooja
Founder at gcelab.com, Pooja is an Entrepreneur unlocking human potential. Working in the Principles of Lean Start-up, Pooja believes in Transparency and User Happiness the most. Pooja's background in teaching gives her a sophisticated grasp on even the most tedious aspect of course building. She is passionate about people who believe that good is not enough.