Table of Contents
Damage to Walkways and Driveways:
Damage to Underground Utilities:
Advantages of Trees for the Community
How to Minimize Problems Due to Tree Roots
---
When trees with rapid growth rates are planted too close to structures, the differential soil shrinkage brought on by the drying out of the soil by the tree roots can lead to cosmetic and structural damage.
As a result, buildings with shallow foundations are more vulnerable to shifting due to the reduced bearing capacity of the clay. "A tree's roots can travel great distances, reaching depths of up to 6 meters in search of water. Therefore, a precise survey of their location and identification of the tree species are required. Large seasonal shifts are to be anticipated from fast-growing poplars and elms.
Here are some of the potential effects of tree roots on buildings:
Foundation Damage:
Tree roots can seek out moisture and nutrients in the soil, and in the process, they may grow toward a building's foundation. If the roots come into contact with the foundation, they can exert pressure on it. Over time, this pressure can lead to cracks in the foundation, potentially compromising the structural integrity of the building.
Subsidence:
In some cases, particularly with large and aggressive tree species, the extraction of moisture from the soil by tree roots can cause the soil to shrink or become less stable. This can result in subsidence, where the ground sinks unevenly around a building, directing to foundation settlement and damage to structures.
Drainage Issues:
Tree roots can clog or damage underground drainage pipes and sewer lines. This can cause blockages, backups, and leaks in plumbing systems, which can lead to water damage within the building.
Damage to Walkways and Driveways:
Tree roots that grow near walkways, driveways, or other hardscaped surfaces can exert pressure on them, causing cracks and upheaval. This not only poses a tripping hazard but can also lead to expensive repairs.
Damage to Underground Utilities:
In addition to drainage pipes, tree roots can damage underground utilities such as gas lines, water mains, and electrical conduits. This can result in service interruptions and safety hazards.
Plumbing Issues:
Tree roots are attracted to sources of moisture, and they can infiltrate sewer lines and plumbing pipes through cracks or joints. Once inside, they can grow and cause blockages, leading to plumbing problems and the need for costly repairs.
Reduces Stormwater Runoff
Pollutants can be picked up by rainwater as it flows off our roofs, streets, and lawns, and then carried downstream to our waterways. As a result of trees soaking up this stormwater, our water supply remains undamaged.
Provides Wildlife Habitat
Having a rich plant community and numerous levels of canopy is essential for the survival of many native species.
Improves Public Health
Healthy minds and bodies benefit from being near forests and other green areas. They have several benefits, including the alleviation of stress, the strengthening of community ties, the promotion of healthy physical exercise, and the mitigation of environmental hazards like noise and heat.
Increases Property Values
Homes with greenbelt or park views in the rear might command a premium of up to 15% over comparable properties without such a view.
Buffers Noise
Sound is muffled by tree canopies because the branches and leaves act as a barrier to the transmission of sound. benefits both air quality and climate change. Trees take in carbon dioxide and then deposit it in their woody tissue for future use. Dust and soot in the air get collected on the surface of leaves.
Disadvantages
Trees are a popular element of residential landscaping, but they also provide a number of risks to structures and people living in them. Although trees are a lovely addition to any yard, there are a few ways in which they can initiate damage to structures and inconvenience to their owners.
Trees have been proven to pose a significant risk to the foundation of a house or building. It is now commonly understood among construction specialists that tree roots cannot directly penetrate a building's foundation. However, there are various ways in which they can cause damage.
First, tree roots can expand through tiny holes in a building's foundation and eventually push the structure up if they're too big. They can also cause uneven settlement and sinking of buildings by drawing moisture from the soil beneath their foundations.
Flooding around a home's foundation is a real possibility if gutters are clogged with debris like leaves and twigs. Trees that are old, frail, or have been damaged might pose a risk to people and property if they fall. Even large, frail branches can be dangerous, especially during windy weather.
How to Minimize Problems Due to Tree Roots
Maintaining a 'safe space' between the tree and the building is one method for preventing damage from tree roots. To a greater extent than others, certain tree types can be problematic. The most unsafe tree species for the buildings are listed in the table below.
It also displays the highest possible height they could get on clay soils. Whether you're planning to build a new home or renovate an old one, there's always a chance that a tree you plant can cause damage.
When large trees are cut down, it might cause problems for nearby structures. The cutting down of trees and plants causes a variety of stresses in all directions. The upper layer of clay is most vulnerable to damage from horizontal movement, which occurs in the majority of cases.
In such circumstances, the foundation may 'heave' when the clay expands over time after reabsorbing water. Soil heave can be seen in the form of cracked and raised window sills in the center. As a result of the differential movements, the walls and partitions will develop cracks. In this scenario, cutting down a tree can cause more problems than it solves.
To mitigate the potential effects of tree roots on buildings, property owners can take several measures:
Choose Tree Species Wisely:
When planting trees near buildings, select species with non-invasive root systems, or plant them at a safe distance from structures.
Regular Maintenance:
Regularly inspect and maintain the building's foundation, plumbing, and utilities to detect and address any root-related issues early.
Root Barriers:
Install physical root barriers or underground barriers made of materials like metal or plastic to block root growth in certain directions.
Tree Removal:
In worst cases where tree roots are causing significant damage, it may be necessary to remove the tree. This should be done with proper permits and consideration of environmental regulations.
Professional Advice:
Consult with arborists, landscape architects, and foundation experts for guidance on managing trees near buildings.
It's essential to balance the benefits of having trees on your property, such as shade and aesthetics, with the potential risks they pose to buildings. Regular maintenance and careful planning can help minimize the negative effects of tree roots on buildings.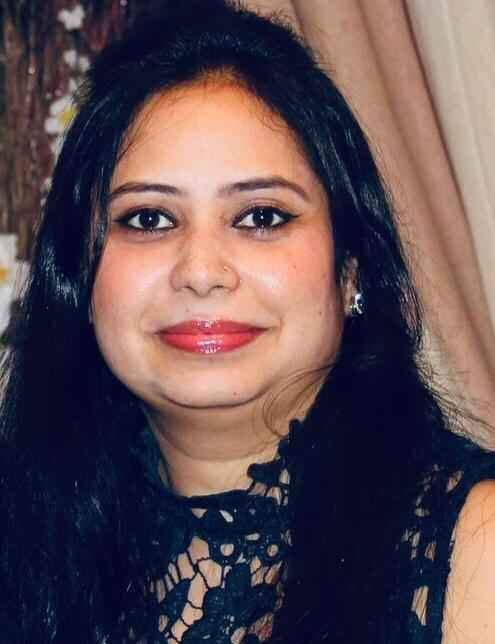 Pooja
Founder at gcelab.com, Pooja is an Entrepreneur unlocking human potential. Working in the Principles of Lean Start-up, Pooja believes in Transparency and User Happiness the most. Pooja's background in teaching gives her a sophisticated grasp on even the most tedious aspect of course building. She is passionate about people who believe that good is not enough.