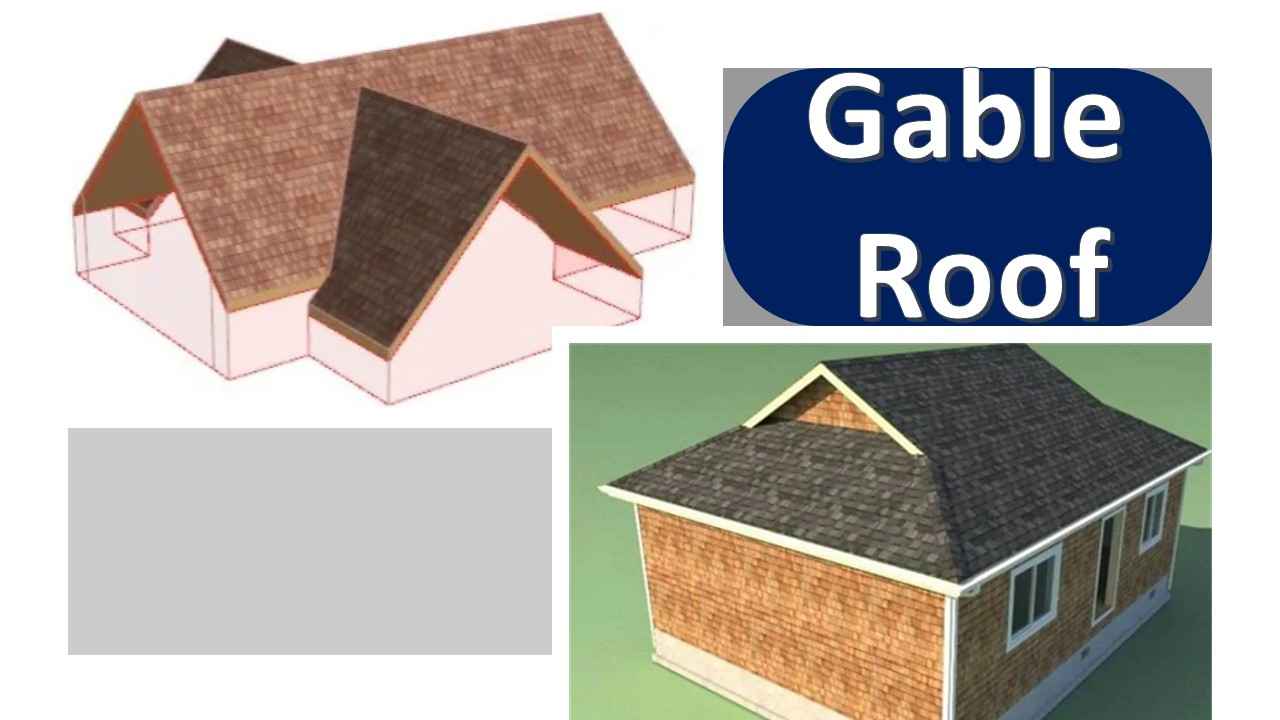 Table of Contents
Gable Roof with Additional Shed Roof
---
What is a gable roof?
The ridge line is the point where the two peaks of the roof meet. Each end of the house has a sloping wall that forms an "A" shape, with a triangular protrusion called a gable at the very top. Gable roofs, typically associated with ranch and Cape Cod architecture, are one of the most common types of residential roofing in North America because of their efficient water drainage.
Design of Gable Roof
Two pieces of a gabled roof slope are placed in opposite directions from the crest. The ridge or top point is formed when the highest horizontal edges of them are brought together.
Depending on the dimensions of the building, the gable roof's pitch and the gutter's vertical height can be adjusted accordingly.
A ridge board can be identified by its location parallel to the exterior walls, following the line of the roof's peak.
The tops of the shared rafters are fastened to the ridge board, and the rafters themselves slope downhill to be fastened to the ceiling joists and exterior walls.
Types of Gable Roof
Box Gable Roof
Each end of a home with a box gable roof has a triangular projection that forms a box at the roof's peak. This roof style resembles a gable roof in many ways, but the triangular peak sets it apart.
Front Gable Roof
The entrance door is usually situated beneath a gable roof at the face of the property. This is typical of Colonial-style houses, but the design is gaining in popularity overall.
Cross Gable Roof
Cross-gable roofs feature two, three or more gable rooflines that meet at an angle, usually with the ridges running in opposite directions. Because of the way a cross-gable roof alters the overall form of a house, those with this style of architecture typically have a more intricate floor plan.
Some common additions to houses with cross-gable roofs are new wings, a widened porch, and even a garage.
Gable Roof with Additional Shed Roof
Adding a shed roof along with the gable roof ridge is a common modification for an existing roof system. This type of extension is preferred by many homeowners because it allows for additional square footage and headroom without requiring a total roof replacement.
Dutch Gable Roofs
The Dutch gable roof is a hybrid between a gable roof and a hip roof. The gable end of a roof is situated on top of the hip side, making the loft area larger. Many homeowners choose this layout because it improves the look of their homes and also provides them with more usable square footage.
Advantages of Gable Roof
Gable roof provides numerous advantages as described below:
Low Cost
In essence, a gable roof entails two huge parts that are slanted together and joined, making it a fairly basic design that contributes significantly to its widespread adoption. A low-cost approach to provide shelter for your shed's top, as it requires fewer components than other roofing types.
Due to its extreme prevalence, you can be assured that its a cost effective solution and a fantastic and inexpensive choice.
Weather Resistance
The slanting on the gable roof's sides will remain regardless of whether the pitch is severe or flat. This serves an important purpose in that it keeps precipitation, sleet, and snow from accumulating in your shed, which could become a burden over time.
Your unique barn or shed will be well-protected and have a natural displacement system thanks to the rain and snow simply running down the roof at the borders.
This is especially helpful if you plan on constructing a shed in a high-altitude region, where snowfalls are more common. Not to mention, it works well in the areas of high rainfall too.
The space it offers
A gable shed roof can offer you the extra headroom you need. From the inside of a shed, a vaulted ceiling not only looks magnificent, but also creates usable square footage and increases the shed's resale value. Mezzanine floors can be installed to make use of this space for sleeping quarters, workspaces, or perhaps just extra storage.
Aesthetics
Gable roofs provide shelter, space, and beauty. Whether you want your gable roof to fit in with greenery or stand out in the red outback, there are plenty of colour options to chose from. .
Customised Pitch
The gabled roof can be customised to meet your needs and requirement. Adjusting the building's size and pitch can customise a gable roof. A gable roof can give aesthetic value to a shed and its surroundings. .
Disadvantages of Gable Roof
Let's talk about the downsides of gable roofs once we've covered the benefits. This will help us to better understand our options and make an informed decision when selecting a roof for our homes.
Vulnerable
This roof is viable and long-lasting in places with consistent climates. The roof structure is more likely to fail when hit by heavy winds, which is not the case for those who live in areas with extreme weather is not very likely.
Prone to Crack
Gable roofs typically use wood and tiles. Remember that the roof endures sun and rain. This requires constant roof repairs as it cracks from the elements. Cover the roof with water- and heat-resistant materials.
Notice the Water Loads
The slanting design of the gable roof makes it resistant to leaks. When it rains, however, a roof that was installed too gently will collapse. The steeper the roof pitch, the more likely it is to cave in. Avoid this by giving the roof a steep pitch.
Install Gable Roof Carefully
Pay attention during roofing to avoid a collapse. Roof installation takes planning. 40-degree roof pitch. Thus, gravity will swiftly disperse any precipitation on the tile, reducing the need for replacement. Gable roof positives and cons. Before choosing a roof, weigh its benefits and cons.
Innovation in Gable Roof Systems:
Innovation in gable roofs can involve various design elements and materials that enhance the functionality and aesthetics of this traditional roof style. Here are some examples of innovative approaches to gable roofs:
Solar Panels Gable Roof:
Gable roofs can be designed to incorporate solar panels, which can generate electricity and reduce the building's energy consumption.
Green Gable Roof:
A green roof can be partly or fully covered with vegetation. This would provide numerous benefits, including reduced stormwater runoff and improved insulation.
Skyspace Gable Roof:
A gable roof can be designed as a Skyspace, which is a type of open-air pavilion that provides an unobstructed view of the sky. This type of roof can create a unique and visually stunning outdoor space.
Multi-level Gable Roof:
An innovative approach to a gable roof is to design it with multiple levels, which can create a more interesting and dynamic appearance. This type of roof can also provide additional living space in the form of an attic or loft.
Smart Roof Technology:
Gable roofs can be designed with smart technology that allows them to adjust to changes in weather conditions. For example, a smart roof can adjust its angle to maximize sunlight for solar panels or to reduce heat gain during hot weather.
Innovation in gable roofs involves designing them with advanced materials, technologies, and design elements that enhance their performance, energy efficiency, and visual appeal.
I hope the blog provides you with a sound understanding of Gable Roof. Please feel free to like, share and comment.
Admin, gcelab.com
Please see our Pillar Post to know why we founded gcelab.com.
Read More: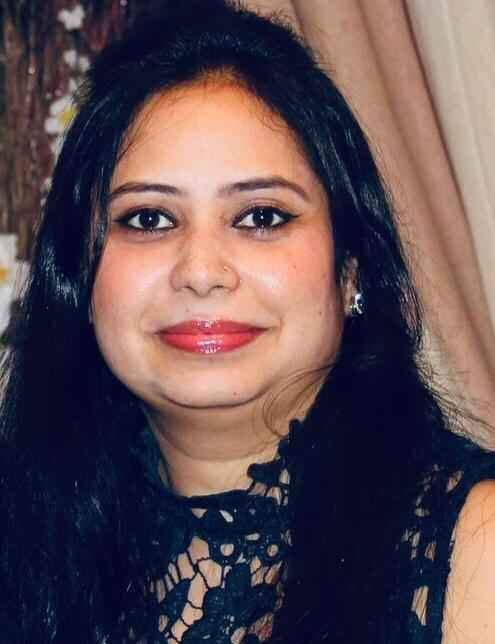 Pooja
Founder at gcelab.com, Pooja is an Entrepreneur unlocking human potential. Working in the Principles of Lean Start-up, Pooja believes in Transparency and User Happiness the most. Pooja's background in teaching gives her a sophisticated grasp on even the most tedious aspect of course building. She is passionate about people who believe that good is not enough.