Table of Contents
What is Formwork or Shuttering?
Materials used in concrete Shuttering:
Formworks on the basis of Materials:
Order and Method of Formwork Removal
Shuttering (Formwork) for Concrete Column
---
What is Formwork or Shuttering?
With formwork (Shuttering) in place, fresh concrete can be poured into moulds to create the desired shape and solidify, then mature in order to serve as temporary support for the concrete. It is necessary to use several types of formwork, such as PCC and RCC for the building of various types of structures, such as bridge linings, dams, irrigation heads, and sanitary pipelines.
Bridges may have a formwork cost of 20% to 25% of the whole cost of the structure. More efficient forms of formwork, as well as automation, are essential for reducing formwork costs. When the concrete has reached the desired strength, the formwork must be dismantled.
Stripping refers to the process of dismantling and replacing the old formwork with new. After it is stripped of its form, this material can be employed in later construction operations or other aspects of the job. A panel form is a type of formwork component that is recursive in nature.
Read More:
Materials used in concrete Shuttering:
Timber Formwork
Formwork timber should meet the following specifications:
The correct answer is:
Well-seasoned
In terms of weight,
Nails can be used without fear of fracturing the material.
An even and smooth surface is required on all timber faces that come into touch with concrete when shuttering uncovered concrete construction.
Plywood Formwork
Each panel is constructed from resin-bonded plywood sheets, which are joined to timber frames. Wood shuttering is more expensive than plywood formwork, however, it can be less expensive in some cases because of the following factors:
If you want a smooth finish, you'll have to spend money on surface finishing.
With the use of large-size panels, labour costs can be reduced during installation and disassembly.
Timber shuttering has a lower re-use rate than aluminium. The number of reuses might be estimated between 20 and 25.
Steel Formwork
The edges of the panels, which are composed of thin steel plates, are reinforced by small steel angles. It is possible to secure the panels together using clamps or screws and nuts.
Steel forms are more commonly employed in large projects or when shuttering may be reused multiple times in the same project. This type of shutter is best suited for round or curved structures.
Formworks on the basis of Materials:
Assorted sorts of Forms exist according to the materials used:
All of these forms are made of wood or plywood
There is also a steel form, a combined wood-steel shape, and a plain concrete form.
Order and Method of Formwork Removal
Here's how to remove formwork in the following order:
This is the first thing to be removed because it does not support any weight or load at all but merely serves to hold the concrete in place.
The next step is to remove the shuttering that forms the soffit of the slabs.
Beam, girder, or other severely laden shuttering soffit shuttering should be removed at the end of this process.
Shuttering (Formwork) for Concrete Column
With columns, shuttering is rather easy compared to other structural parts, such as beams and beams. In order to construct a column form, you'll need Bolts with washers and yokes on both sides of the column, as well as sheeting on the perimeter of the column. The formwork for a square column is depicted in detail in the figure below:
Latest techniques in Formwork
Currently, site supervisors check the quality of high formwork installation on the job site using their own personal knowledge and intuition. With this non-systematic inspection, accurate measurements are difficult to get in the case of towering formwork. Using terrestrial laser scanning (TLS) technology, this study created a genetic algorithm (GA)-optimized artificial neutral network (ANN) model that can capture the entire measurement range of a high formwork.
A laboratory-scale high formwork model was built before scanning could commence. The multi-scan data was then referenced to this system. This data was then used to establish a common system. The structure's RGB value and symmetry were then utilised to remove any model-set poles and tubes. The intersection points of the poles and tubes were generated as a third phase. Scanners were used to scan the moving equipment's model set in order to build a GA-ANN model that can accurately predict point coordinates.
Millimetre-level accuracy estimations for dimension measurements were generated as a result of this data. In the validation studies, a second model set and a real high formwork were used. When it comes to accurately measuring overall structural dimensions, the suggested method outperforms the existing methods in terms of data accuracy, cost, and time.
I hope the blog provides you with a sound understanding of Formwork or Shuttering, its uses, types and various associated features
Please feel free to like, share and comment.

Admin, gcelab.com
Please see our Pillar Post to know why we founded gcelab.com.
Read More: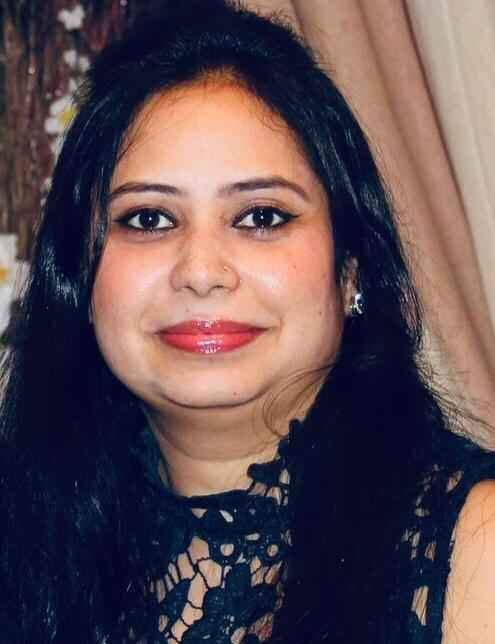 Pooja
Founder at gcelab.com, Pooja is an Entrepreneur unlocking human potential. Working in the Principles of Lean Start-up, Pooja believes in Transparency and User Happiness the most. Pooja's background in teaching gives her a sophisticated grasp on even the most tedious aspect of course building. She is passionate about people who believe that good is not enough.