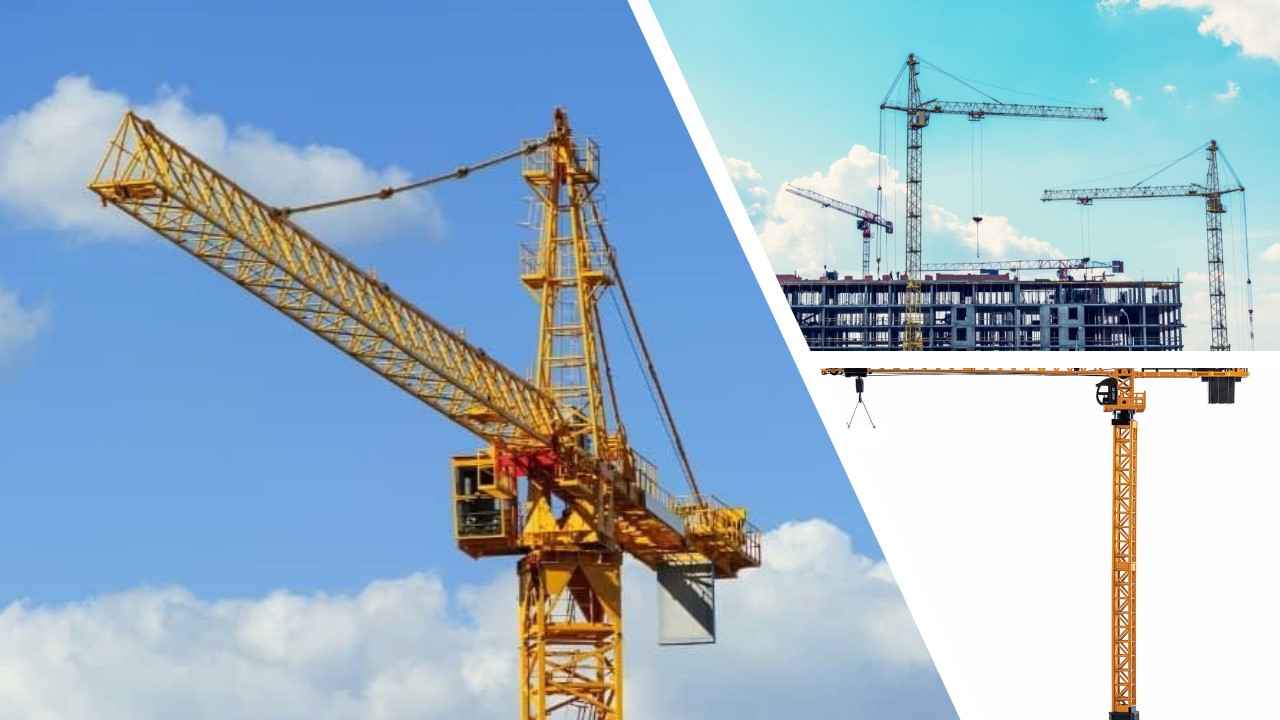 Table of Contents
Operations Procedures of Tower Cranes:
Pros and Cons of Tower Cranes:
Health and Safety Considerations for Tower Cranes:
Communication with Tower Crane Operatives:
Innovations and Future Trends in Tower Crane Technology: Enhancing Efficiency and Safety
Automation and Remote Control:
Telematics and Data Analytics:
Modular and Quick-Assembly Designs:
---
Tower cranes are indispensable tools in the construction industry, playing a vital role in lifting and moving heavy materials, equipment, and structures during building projects. These towering machines are remarkable feats of engineering, offering impressive lifting capacities and reaching great heights.
In this article, we will delve into the purposes, types, operations procedures, pros and cons, and health and safety considerations associated with tower cranes in construction.
Purposes of Tower Cranes:
Tower cranes serve several critical purposes in the construction process.
Lifting Heavy Materials:
Tower cranes are primarily designed to lift heavy materials such as concrete, steel beams, and pre-fabricated components to various levels of a construction site. This ability to transport substantial loads helps accelerate the building process.
Precise Placement:
Tower cranes allow for accurate and controlled placement of materials, facilitating the assembly of complex structures with precision. This is particularly important in high-rise buildings and large infrastructure projects.
Efficiency and Speed:
Tower cranes enable faster construction by reducing manual labor and expediting the movement of materials, leading to improved project timelines.
Versatility:
Tower cranes can be adapted for various construction tasks, from laying foundations to assembling structural elements and installing facade components.
Types of Tower Cranes:
Several types of tower cranes are employed based on their design and functionality:
Hammerhead Crane:
Recognizable by its distinctive shape resembling a hammerhead, this crane has a horizontal jib connected to a vertical mast. It offers high lifting capacity and is commonly used in large-scale projects.
Luffing Jib Crane:
This crane features a jib that can be inclined or "luffed" to a vertical position, allowing it to work in confined spaces and near other structures without obstructing their movement.
Self-Erecting Crane:
Designed for rapid assembly and disassembly, self-erecting cranes are compact and mobile, making them suitable for smaller construction sites or projects with limited space.
Flat Top Crane:
Flat-top cranes have a horizontal jib without the traditional sloping top, enabling them to be closely positioned to each other on crowded construction sites.
Operations Procedures of Tower Cranes:
The operation of tower cranes involves a series of standardized procedures to ensure safe and efficient performance:
Assembly: Tower cranes are erected piece by piece, with the base anchored to a stable foundation. The mast sections are added vertically, and the jib is attached to the top.
Load Handling: A qualified operator uses the crane's controls to lift and move materials according to the project's requirements, taking into account load limits and balance.
Communication: Effective communication between the crane operator and ground personnel, often facilitated by radios or hand signals, is crucial to prevent accidents and ensure proper load placement.
Maintenance: Regular maintenance and inspections are conducted to ensure the crane's mechanical components and safety systems are functioning correctly.
Pros and Cons of Tower Cranes:
Tower cranes offer numerous advantages, but they also come with certain drawbacks:
Pros of Tower Cranes:
High Lifting Capacity: Tower cranes can lift extremely heavy loads, making them suitable for a wide range of construction tasks.
Versatility: They can be adapted for various project types and sizes.
Efficiency: Tower cranes expedite construction timelines by streamlining material handling processes.
Precision: Accurate load placement contributes to the quality and integrity of the final structure.
Cons of Tower Cranes:
Cost: The installation, operation, and maintenance of tower cranes can be expensive.
Space Requirements: Tower cranes require substantial space on construction sites, potentially limiting their use in constrained areas.
Complexity: Operating tower cranes requires skilled personnel and comprehensive training.
Weather Dependence: Adverse weather conditions can impact crane operation and construction progress.
Health and Safety Considerations for Tower Cranes:
Safety is paramount in construction, and tower crane operations involve inherent risks that must be carefully managed:
Operator Training: Certified operators undergo specialized training to ensure safe and competent crane operation.
Safety Standards: Adherence to national and international safety standards is crucial to prevent accidents and maintain a safe work environment.
Site Planning: Proper site planning ensures that tower cranes are positioned and used in a way that minimizes risks to workers and nearby structures.
Regular Inspections: Routine inspections of the crane's mechanical and electrical components are essential to identify and address potential issues.
Wind Monitoring: Wind speed and direction must be constantly monitored, and cranes may need to be shut down or operations adjusted in high winds.
Communication with Tower Crane Operatives:
Clear communication protocols between crane operators and ground personnel help prevent accidents and ensure safe load handling.
In conclusion, tower cranes are indispensable tools in the construction industry, providing the means to lift heavy materials, facilitate precise placement, and enhance project efficiency.
However, their operation requires skilled personnel, strict adherence to safety protocols, and careful planning to mitigate potential risks. As the construction industry continues to evolve, tower cranes remain a symbol of innovation and progress, enabling the creation of remarkable structures that shape the modern world.
Innovations and Future Trends in Tower Crane Technology: Enhancing Efficiency and Safety
As the construction industry advances, so does the technology surrounding tower cranes. Engineers and manufacturers are continuously developing innovative solutions to enhance the efficiency, safety, and overall performance of these indispensable machines.
Let's explore some of the emerging trends and technological advancements that are shaping the future of tower crane operations.
Automation and Remote Control:
One of the most significant developments in tower crane technology is the integration of automation and remote control systems. These advancements allow for more precise and efficient crane operations while reducing the need for operators to be physically present in the cab.
Remote control capabilities enable operators to have a better view of the construction site, enhancing their situational awareness and improving safety. Automation also contributes to smoother load handling and can lead to reduced human error, which is a critical factor in maintaining a secure work environment.
Telematics and Data Analytics:
The incorporation of telematics and data analytics into tower crane operations is another promising trend. Sensors placed strategically on the crane collect real-time data on various parameters such as load weight, crane stability, and environmental conditions.
This data is then analyzed to optimize crane performance, predict maintenance needs, and ensure compliance with safety standards. By harnessing the power of data, construction companies can make informed decisions to improve productivity, reduce downtime, and enhance overall project management.
Anti-Collision Systems:
As construction sites become more complex and crowded, the risk of collisions between tower cranes and other structures increases. To address this challenge, anti-collision systems are being developed to detect potential collisions and automatically adjust the crane's movements to prevent accidents.
These systems use advanced sensors and algorithms to calculate safe operating zones for each crane and provide real-time alerts to operators if a collision risk is detected. By integrating such systems, construction sites can significantly enhance safety and avoid costly downtime resulting from accidents.
Electric and Hybrid Power:
Environmental sustainability is a growing concern in the construction industry, prompting the development of tower cranes powered by electric or hybrid technologies. Electric tower cranes produce zero emissions at the point of use, reducing the environmental impact of construction projects.
Hybrid models combine traditional diesel power with electric components, offering greater flexibility and efficiency. These eco-friendly alternatives not only contribute to a greener construction process but also align with increasingly stringent environmental regulations.
Modular and Quick-Assembly Designs:
To address the challenges of rapidly changing construction sites and tight schedules, manufacturers are designing tower cranes with modular components and quick-assembly features.
These designs allow for faster and more efficient crane installation and disassembly, minimizing downtime and optimizing resource allocation. Modular tower cranes can also be easily adapted to different project requirements, making them versatile solutions for various construction scenarios.
In conclusion, the evolution of tower crane technology is driving improvements in efficiency, safety, and environmental sustainability within the construction industry. From automation and remote control to data analytics and anti-collision systems, these innovations are reshaping how tower cranes are operated and maintained.
As construction projects become more complex and demanding, embracing these technological advancements will be crucial for staying competitive, reducing risks, and ensuring the successful completion of projects.
The continued collaboration between engineers, manufacturers, and construction professionals will undoubtedly lead to even more remarkable advancements in tower crane technology, further enhancing their role in shaping the future of construction.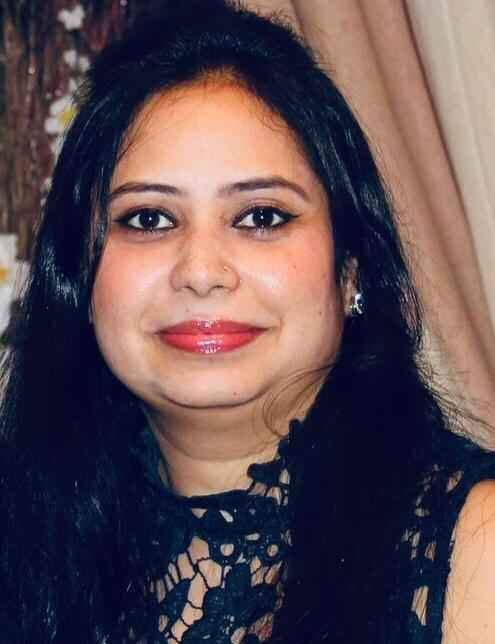 Pooja
Founder at gcelab.com, Pooja is an Entrepreneur unlocking human potential. Working in the Principles of Lean Start-up, Pooja believes in Transparency and User Happiness the most. Pooja's background in teaching gives her a sophisticated grasp on even the most tedious aspect of course building. She is passionate about people who believe that good is not enough.