Table of Contents
Scope & Opportunity of Civil Engineering in the USA
Civil Engineering Job Opportunity in the USA
Civil Engineer's Salary in the USA
Top Universities in the USA for Civil Engineering
---
Some of the world's most impressive bridges, buildings, and roads were designed and built by civil engineers, and some of the world's least exciting bridges, buildings, and roads were also designed and built by civil engineers.
According to the (ASCE) American Society of Civil Engineers, the breadth of the field encompasses the design and maintenance of public works and assets like bridges, roads, bridges, energy systems, water and public facilities. The field of civil engineering has been around for quite some time, and it is now considered one of the most vital and significant in the engineering world.
Scope & Opportunity of Civil Engineering in the USA
Civil engineering is a broad subject of study that encompasses not only the planning and execution of large-scale physical projects but also the following maintenance and repair of those structures once they have been finished being built.
The phrase "civil infrastructure," which is also a term in and of itself, is used to refer to this specific discipline that falls under the umbrella of civil engineering. The term "engineering" can apply to a diverse variety of specialised subfields, some examples of which include the following: architecture, building structures, transportation, traffic engineering, water resource engineering, and geotechnical engineering. This list does not contain every possible option.
The more broad discipline of engineering contains a subfield known as environmental engineering, which focuses specifically on environmental issues. This subfield of engineering applies engineering concepts to the problem of preserving natural ecosystems in addition to protecting human health. This subfield of engineering is called environmental engineering.
Environmental engineering is the name given to this particular branch of the engineering profession. There is a varied pool of possible employers for civil engineers, ranging from federal, state, and municipal governments to private enterprises in the construction and consulting industries. These various levels of government can be potential employers for civil engineers.
The United States of America is home to these conceivable places of employment. Opportunities for employment are available for civil engineers at a wide variety of governmental levels, including the following: The majority of people who work in the subject of civil engineering dedicate their time to either designing or building structures, or they work in educational capacities. On the other hand, some people have specialised in administrative and managerial professions and hold those positions.
A graduate with a degree in civil engineering has the ability to be successful in a wide variety of fields, some of which include management, building and construction, business, and finance, to name just a few of these fields.
Students who are able to complete their studies in this field and receive a degree in it are provided with the information and skills that are required to have a successful career in the construction industry. They are given guidance on everything from how to construct a budget to how to launch the first stages of an enterprise from the ground up.
The classroom has been given a dynamic atmosphere, and this atmosphere has been transformed into one in which students are encouraged to collaborate with one another on significant projects and to bring their ideas to fruition. Students have also been given the opportunity to bring their own ideas to fruition.
Students in the United States who are working towards a degree in civil engineering have the opportunity to take part in industrial placements, which are an essential part of the educational programme that they are required to finish in order to earn their degree. These students are required to finish all of the requirements of the educational programme in order to earn their degree.
The knowledge is quite relevant to problems that occur in real life, and there is a large amount of reading and writing that is required. The high degree of work satisfaction that is found in this area of the economy is due, in large part, to the contributions made by both of these elements.
Those who earn a master's degree in civil engineering have the opportunity to pursue a wide range of careers, not only in the United States but also in other nations. These opportunities are not limited to the United States. The United States is not the only country that has access to these opportunities. These kinds of opportunities can be found in a huge variety of settings across the world.
Civil Engineering Job Opportunity in the USA
Please see some of the very established career options available in this field:
Surveyors
Design Engineers or Design Consultants
City Engineer
Architects
Researcher
Project Manager
Environmental Engineers
Professor and Teachers
Construction Managers
Urban and Regional Planners
Civil Engineering Technicians
Civil Engineer's Salary in the USA
Possibilities for employment are broad for those with a Master's in Civil Engineering. Some students may choose to focus their education on a field that directly relates to a potential professional path, while others may choose to study something more academic researches.
Professional chances may be limited without the appropriate training and education but there is a huge demand for civil engineers in both the private and public sectors. Varying states have different requirements for civil engineer licensing.
Gaining a master's degree in civil engineering within the United States results in a median annual salary of about $83,438. The average salary in the United States for someone with a Master's in Civil Engineering after working in the field for a year might be between $70,000 and $100,000. The standard of living afforded by a career in civil engineering in the United States enables professionals in this field to pursue advanced degrees and rapidly advance their professional standing within their companies.
Top Universities in the USA for Civil Engineering
The followings are the list of the top universities that offer civil engineering degrees.
Stanford University
Massachusetts Institute of Technology
Princeton University
California Institute of Technology
Columbia University
University of California, Berkeley
Cornell University
New York University
University of California, Los Angeles
University of California, San Diego
University of Washington
I hope the blog gives you good visibility of Civil Engineering opportunities in the USA. Please feel free to like, share and comment.
Admin, gcelab.com
Please see our Pillar Post to know why we founded gcelab.com.
Read More: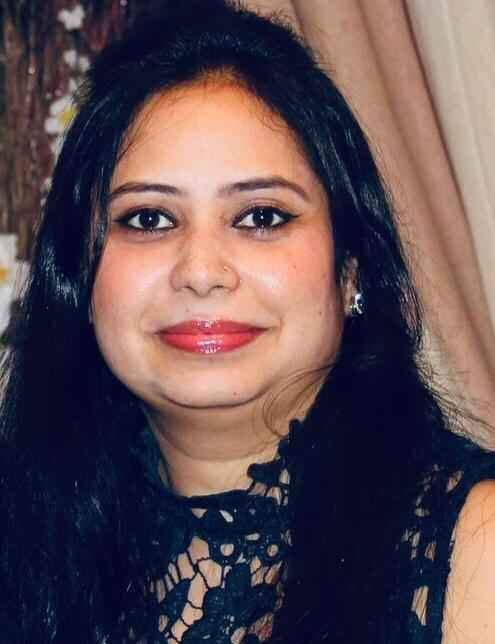 Pooja
Founder at gcelab.com, Pooja is an Entrepreneur unlocking human potential. Working in the Principles of Lean Start-up, Pooja believes in Transparency and User Happiness the most. Pooja's background in teaching gives her a sophisticated grasp on even the most tedious aspect of course building. She is passionate about people who believe that good is not enough.