Table of Contents
University Specific Scholarships
Scholarship offered by The University of Birmingham
Scholarship offered by The University of Bristol
School of Engineering Industrial Scholarships:
Skills Foundation Scholarships (UKESF):
Scholarship offered by The Newcastle University
Engineering Excellence Scholarships
Scholarship offered by The University of Southampton
---
University Specific Scholarships
Scholarships in the field of engineering are widely available at UK institutions. Below are just a few examples of top colleges that support engineering students financially, and provide internships, co-ops, and mentorship relationships with industry professionals.
Scholarship offered by The University of Birmingham
There are two primary scholarships offered by the University of Birmingham's School of Engineering that prospective students should take into consideration.
First Class Scholarships:
Applicants to the University of Birmingham must list the institution as their top preference on their UCAS form.

Admission to the university requires a high GPA and standardized test scores (A*AA on the A-level; 32 on the International Baccalaureate) from candidates.

At the time of enrollment, First-Class Scholarships are valued at £3,000.
The Enhancement Scholarship:
Once again, in order to be considered for this £3,000 award, students must choose Birmingham as their top UCAS choice.

To qualify for this award, you must be a student from a country or region where the percentage of adults with a bachelor's degree or higher is low. This fellowship is open to students from the United Kingdom and the European Union.

Students who apply for the First Class Scholarship are ineligible for the Enhancement Scholarship and vice versa.
Link to Apply- Please click here to apply.
Scholarship offered by The University of Bristol
The university's Faculty of Engineering offers a variety of financial aid packages to students majoring in engineering. Any interested parties can inquire about the available prizes by sending an email to the relevant department.
Scholarships are available to students in the School of Engineering at the University of Edinburgh.
School of Engineering Industrial Scholarships:
Students majoring in Civil Engineering can apply for these financial aid grants. Students need to get at least three As if they're aiming for Advanced Highers or A-levels, and four As if they're pursuing the Scottish Highers.

Each recipient of this scholarship will receive a total of £3,000 over the course of three years.

This page contains all the information you need to know about this scholarship.
Skills Foundation Scholarships (UKESF):
Students pursuing a BEng or MEng degree in Electronics or Electrical Engineering from a school recognised by the IET are eligible for these awards. The UK Electronics Skills Foundation is proud to provide funding for these awards.
The benefits that the scholarship offers are as follows for those who are awarded it:
Approximately £1,000 in annual scholarships.

Internships that pay for the summer

Mentorship in the business world and training for career advancement at the UK Education and Science Foundation's Scholar Workshops.

Connections with prospective jobs can be made.
Once again, these scholarships are available to students in the United Kingdom and the European Union.
Link to Apply: Please click here to apply.
Scholarship offered by The Newcastle University
Multiple engineering-related scholarships are available at Newcastle University.
Engineering Excellence Scholarships
The scholarship is restricted to freshmen. All degree programs offered by the university's School of Engineering are eligible for this award.
A one-thousand-pound (£1,000) stipend is given to each student for their first year of school.
Students must have gotten perfect scores on all of their A-levels to be considered (or an equivalent grade in an equivalent qualification). In addition, they should have put Newcastle University at the top of their UCAS list.
Departmental Scholarships
Some of the engineering scholarships available at Newcastle University are as follows:
Engineering of Chemicals

Construction engineering

A branch of engineering that deals with electricity and electronics.

Recent advancements in marine technology

Expertise in Mechanical Devices
Link to Apply- Please click here to apply.
Read More:
How to get a job with no experience – 8 secrets
6 Important reasons you should add Accomplishment | Achievement in the CV
How to Become a Road Safety Auditor: 10 Important Points
Scholarship offered by The University of Southampton
Anyone who wants to attend the University of Southampton to major in civil engineering can apply for the SUCCESS Scholarship program.
What are the benefits?
Students who are awarded a SUCCESS scholarship will be able to take advantage of:
A yearly stipend of £1,650 Internship opportunities over the summer
guidance from an experienced engineer.
Winners of this award will earn a £1,650 annual stipend in addition to an 8-week paid internship during the summer. One of the companies funding this award will be hosting the placement.
They will collaborate with a mentor from their sponsoring employer during their internship and degree programme.
How to apply?
In the initial stage, students will be required to fill out an application form. The sponsoring organisations evaluate these applications.
Interviews will be held on campus with those that made the cut. Candidates will participate in a formal discussion in the afternoon and have the opportunity to have a casual conversation with representatives from sponsoring companies in the morning.
Following the interview day, those who were successful will be notified as soon as possible.
Link to Apply- Click here to apply.
I hope the blog gives you good visibility of Scholarships offered by various Universities in the UK. Please feel free to like, share and comment.
Admin, gcelab.com
Please see our Pillar Post to know why we founded gcelab.com.
Read More:
How to become a successful Drainage Engineer – 5 Key Points
How do you answer tell me about yourself in an interview? 5 Important Points
How to become a Structure Engineer? 8 Important Points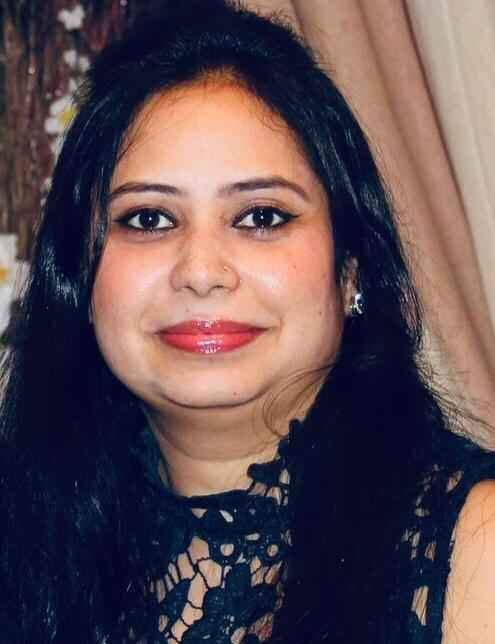 Pooja
Founder at gcelab.com, Pooja is an Entrepreneur unlocking human potential. Working in the Principles of Lean Start-up, Pooja believes in Transparency and User Happiness the most. Pooja's background in teaching gives her a sophisticated grasp on even the most tedious aspect of course building. She is passionate about people who believe that good is not enough.