Table of Contents
What is Tunnel and Tunnel Construction?
Cut and Cover Method of Tunnel :
Monitoring deformation in Tunnelling
New Tunneling Technology and Prevention Method
Determining the parameters of the Rock Bolts System
Risk of falling fresh sprayed concrete
---
What is Tunnel and Tunnel Construction?
When digging through the surrounding soil, earth, or rock, a tunnel is essentially an underground path, except for the entrance and exit, which are often located at each end. Traditional tunnel boring methods have been replaced by immersed tube construction in modern tunnel construction.
Depending on its purpose, a tunnel may be used for road traffic, rail traffic, canal traffic, or all three. In close proximity to the excavated region, both the tunnel and the excavation will be harmed by the oncoming excavation. Since the discovery in 1906 of the Pir Panjal tunnel, which had an extraordinarily high degree of deformation, the occurrence of deformation in tunnelling has been a significant issue.
This blog is focused on tunnel distortion and prevention analysis evaluation of approaching construction, and there is little research on the prevention of traffic tunnels and construction on mechanics due to deformation causing trouble in various parts of rock support failure.
Tunnel Construction Methods
Tunnel construction techniques have evolved in a variety of ways, as will be explained in the following paragraphs.
Cut and Cover Method of Tunnel :
In the construction of shallow tunnels, the cut and cover approach is the most used method. In this procedure, a trench is dug in the ground and covered with some kind of support that can withstand the weight of a vehicle.
Monitoring deformation in Tunnelling
Site observation
The 9.28-kilometre Chenani-Nashri horseshoe-shaped tunnel was constructed in nine sections due to its length. To expedite the project's completion, an additional eight horizontal branch tunnels were constructed between them. As a result, the tunnel features a total of 18 working faces to expedite progress.
Branch tunnels 2, 4, and 6 showed signs of distortion when construction began in July 2011. The construction became extremely tough and the progress was greatly slowed. The tunnel serves as an excellent illustration of how ground deformation monitoring can be used in tunnel design and construction. Several deformations were discovered despite the tunnel's construction utilizing the most up-to-date technology.
Terzaghi's 1946 recommendations for tunnel lining pressure (pv=c Hp and ph=Ka (pv+0.5 C Ht)) are shown in this diagram. It is the type and quality of the rock mass that determines the size of the arching zone in a tunnel.
New Tunneling Technology and Prevention Method
Austrian Tunneling, a New Technique Instead of a prescriptive, technical procedure, this tunnel engineering system is based on a set of principles.
Both a construction process and philosophy, NATM can be applied to any project. Soil strength can be harnessed as much as possible in the design of the tunnels, according to this theory.
In other words, the tunnelling process is dictated by the terrain. Additionally, the NATM ideology encourages continual monitoring.
Drilling and designing according to the results of the continuous monitoring are the hallmarks of the NATM construction approach. In order to get the most out of the ground conditions, the operation is carried out successively As a result, NATM is able to provide on-the-spot ground support and shotcrete reinforcement as needed.
A cast-in-place concrete liner is frequently (but not always) used as the ultimate, permanent support.
Prevention Methods
Grouted Rock Bolts
Using rock bolts to reinforce rock mass and mitigate geological dangers has become commonplace. The grouted rock bolts are considered to be part of a composite material that contains the rock mass, the grout, and the bolt shank, according to this notion.
Determining the parameters of the Rock Bolts System

Risk of falling fresh sprayed concrete
As a feature of the SEM, initial support is provided by spraying concrete. There is a possibility of fresh concrete fragments dropping from the crown arch or the side walls when the shotcrete is sprayed for mainlining.
Seepage Control
When a tunnel is being dug, groundwater can cause a slew of complications. The force exerted by seepage on the tunnel's support structure and the tunnel's surface cannot be overstated.
The seepage situation becomes more complicated when the groundwater table is high, and it becomes more difficult to control the flow of groundwater into a tunnel.
Grouting Control Techniques
Real-time grout flow in cracked rock can be predicted using the "Real Time Grouting Control Method," a groundbreaking approach in grouting design.
Pressure Grouting
To fill in the gaps between soil particles, direct injection of grout is used. When the hard dirt is reached, hollow pipes three to five feet apart are inserted into the soil and the grout, which is a rock-less concrete, is pushed through them.
Conclusion
There are many ways to monitor ground deformations in tunnelling, but one of the most important is to ensure that the excavation and support methods that were planned for in the design are used, as well as to ensure that the safety of the tunnel workers and the safety of structures on the surface is maintained.
Ground deformation measurements often employed in tunnelling are described in this publication.
To ensure that ground forces on the temporary support system are sufficiently managed, deformation measurements in mountain tunnels are mostly used to ensure that the excavation face fails, the support system yields, and so on and so forth.
This decision is based on the geology encountered at the tunnel face as well as prior excavations' behaviour under similar conditions, as measured by appropriate deformations, during the course of tunnel excavation.
Monitoring ground displacements in shallow urban tunnels are primarily concerned with limiting ground displacements to levels low enough to avoid causing damage to structures and infrastructure, i.e., to guard against serviceability limit states.
I hope this blog offers you adequate information on Tunnel Distortion Analysis. Please feel free to like, share and comment about it.

Admin, gcelab.com 
Please see our Pillar Post to know why we founded gcelab.com.
Read More:
How to learn STAAD Pro? 7 Important Points
How do you answer tell me about yourself in an interview? 5 Important Points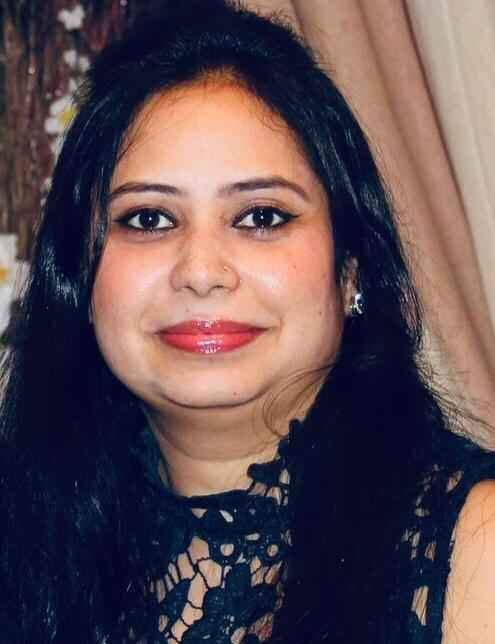 Pooja
Founder at gcelab.com, Pooja is an Entrepreneur unlocking human potential. Working in the Principles of Lean Start-up, Pooja believes in Transparency and User Happiness the most. Pooja's background in teaching gives her a sophisticated grasp on even the most tedious aspect of course building. She is passionate about people who believe that good is not enough.