Table of Contents
Top 5 Important Issues in Construction Safety
Look Out for Worker Well-Being
Remember the Hierarchy of Controls
Employ Effective Safety Management
---
There are the following key safety challenges within the civil engineering industry:
Falling from Heights
A risk assessment must be conducted when working at a high altitude. Another requirement is for all work to be planned and overseen. Site employees must be taught the proper use of safety equipment and protective measures such as harnesses, guard rails, and safety nets should be provided where required.
Falling from a height is by far the most common cause of occupational fatalities. Health and Safety Executive data shows that 40 site staff were fatally injured in 2018/19 when they fell from a high spot.
Strike with Moving Objects
Accident due to strike with moving objects (like forklifts, backhoes, cranes, and other moving machinery) is another key safety challenge of site staff. To increase the visibility of site staff, it is necessary that all site staff must wear adequate safety gear all time during site operation time. Moving objects must be operated by competent staff along with an approved method statement.
Slips, Trips and Falls
Working with an adequate environmental management system, such as ensuring that tools and equipment are stored safely after use, walkways are clean and free of debris, the site is well lit and tidy, etc can significantly reduce the incidence of injuries on the site. The study suggests that approx., 25% to 30% of non-fatal injuries are caused by slips, falls, and trips in construction sites.
Excessive Noise and Vibration
Chipping, heavy machinery and yelling are common sounds during construction. Another concern is noise, which can lead to deafness, stress, and even headaches for your engineers over time. As a result, they are prone to making poor decisions, which might lead to problems with the structure. The amount of noise, site engineers are subjected to exposed, should be reduced with the use of the proper PPE.
Plant Machinery Accidents
Slips and trips are common on construction sites, but they can be prevented by employing proper work areas management practices such as clearly delineating equipment use areas, wearing high-visibility clothing such as jackets, and securing workers with the proper protection against being struck by moving or falling objects.
People and automobiles do not mix; this is why pathways and roads should be separated whenever possible. It's also a legal requirement that pedestrians and automobiles use a designated traffic lane without endangering others who work nearby. Other hazards include working near moving objects, poor lighting, and working in crowded areas.
Electricity
Every year, the Health and Safety Executive (HSE) reports that more than 1,000 electrical mishaps are reported, and the majority of them are caused by contact with live wires or machinery. A substantial danger of electrocution and a major cause of falls can be found if welding is taking place on the construction site.
Your dream office building would never be a reality if it weren't for the hard work of civil engineers. With regard to aviation, civil engineers are essential, as they manage the expansion of airports as well as the coordination of construction with federal and state agencies.
To meet the standards of the Civil Aviation Safety Authority and the Civil Air Patrol Safety, all civil engineers who work at airports must have the tools they need to stop the above risks. In any industry, civil engineers are the ones to call for all things building and structurally related, so it doesn't matter what you do.
Top 5 Important Issues in Construction Safety
While many of the dangers contractors and safety professionals face in the construction industry are comparable to those seen in other fields, a few stand out.
Educate the Workforce
Understanding the hazards and risks they confront at work is essential for safe performance by workers. As a result of the construction industry's ever-changing workforce, some workers may not be as familiar with the tasks at hand or the potential dangers they face. They must also be aware that as the day progresses, new dangers may emerge that weren't present when the task began.
Look Out for Worker Well-Being
It is not only the perils faced by construction employees on the job site that pose a major threat. Among all main occupational groupings, construction and excavation had the highest suicide incidence among males, according to CDC research published in 2015. According to the Midwest Economic Policy Institute, approximately 15% of construction workers are substance abusers, according to 2018 research.
Understand the Project
A thorough grasp of the work to be done, any requirements the work must meet, and who is responsible for what duties is essential for any project. This is especially relevant in the construction business, where many contractors from different companies operate together and typically dozens of workers do a variety of activities at the same time.
Remember the Hierarchy of Controls
Personal protective equipment (PPE) can serve as the first line of defence in protecting construction workers from risks in specific situations. The contractors, safety specialists, and employees all must remember that eliminating or substituting hazards comes first in the control hierarchy. Preventive measures such as these should be prioritized over personal protective equipment (PPE) since they offer the greatest reduction in risk to workers.
Employ Effective Safety Management
There is a safety management system in place in many firms, regardless of whether they call it that or not. How a company think about safety, how much training workers receive and their conduct as they accomplish their responsibilities are all a reflection of this. Organizations must know what makes for a successful safety and health program if they want to promote it on an ongoing basis.
The following factors are included in OSHA's guidelines for successful management of a safety and health program:
Involvement from the company's leadership
Participation in the workforce
Identifying and assessing potential risks
Preventing and controlling hazardous situations
The Communication Program for Education and Training should be improved.
I hope the blog provides you with adequate knowledge of Safety Challenges on Construction sites. Please feel free to like, share and comment.

Admin, gcelab.com
Please see our Pillar Post to know why we founded gcelab.com.
Read More: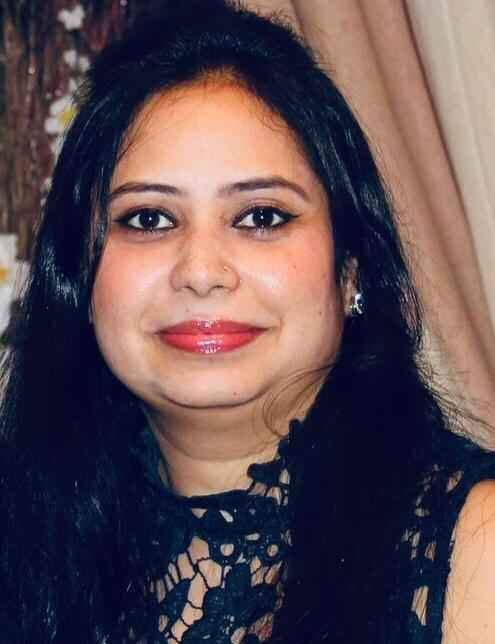 Pooja
Founder at gcelab.com, Pooja is an Entrepreneur unlocking human potential. Working in the Principles of Lean Start-up, Pooja believes in Transparency and User Happiness the most. Pooja's background in teaching gives her a sophisticated grasp on even the most tedious aspect of course building. She is passionate about people who believe that good is not enough.