Table of Contents
About PhD in Civil Engineering
PhD Courses in Civil Engineering
Top 10 Universities for pursuing PhD in Civil Engineering
Top 10 Indian Universities to pursue PhD in Civil Engineering
Requirements of PhD in Civil Engineering
---
Civil engineering is a popular subfield of engineering that involves the study of building and preserving human-made and natural structures. It includes the planning and building everything from national rail networks to massive hydroelectric dams. Road building and other similar projects fall under this category as well. A PhD in civil engineering is the most significant choice for people who want to advance their education in the discipline and possibly enter the workforce in a research capacity.
About PhD in Civil Engineering
During the course of their three to five years of study, PhD students in Civil Engineering are exposed to advanced topics in the field and are strongly encouraged to take part in ongoing research. In addition, students must decide on a specific area of Civil Engineering to explore in greater depth during their final capstone projects. Common types of Civil Engineering doctoral specialisations include Structural Engineering, Geotechnical Engineering, Environmental Engineering, Water Resource Engineering, etc.
PhD Courses in Civil Engineering
There are a wide variety of PhD programme options in the field of civil engineering due to the wide variety of subfields within it. We've compiled a list of some of the best PhD degrees in Civil Engineering from across the world so you don't have to go searching.
| | | |
| --- | --- | --- |
| Geotechnical Engineering PhD. | Degree requirements for the PhD in Ground Engineering and Geosciences. | Doctor of Philosophy in Geotechnical Engineering and Engineering Geology. |
| Professional Experience: Structural Engineer with a PhD. | A PhD in Geosensing Engineering and Sciences | Conceptualizing, constructing, and designing structures; architectural and structural theory. |
| Environmental and Civil Engineering Expert | An Advanced Degree in Computing and Systems for Civil Engineers | Earning your PhD in Urban Planning |
| Biomechanical Engineering PhD Candidate | Earning a PhD in the Science of the Built Environment | Graduate Study in Urban and Regional Planning, PhD. |
| PhD in Civil Engineering and Environmental Engineering, with Emphasis on Construction Engineering and Management | Academic degree in Building Science and Surveying | Getting your PhD in Environmental Planning and Landscape Architecture |
| Earning a PhD in Intelligent Infrastructure | A PhD in Geographical Science and Engineering | Complex fluid-structure interface: a numerical study (PhD). |
Specializations
There are a number of options for PhD programmes in civil engineering, both domestically and internationally, from which Indian students can pick.
Engineer in Environmental Management for the Construction Industry
Engineering for Unstable Terrains
Construction Engineering
Designing Transport Systems
Technology for Managing Water Resources
Top 10 Universities for pursuing PhD in Civil Engineering
PhD programmes in civil engineering are available at a wide variety of universities throughout the world. We have compiled a list of the best schools that provide PhD programmes in civil engineering and are known for their excellent research possibilities for their students.
College, London, University of (UCL)
The University of Nebraska at Lincoln
Institution of Higher Learning in New Mexico
Cal Berkeley, or the University of California
Houston's Own Institution of Higher Learning
College of Arts and Sciences, The Ohio State University
The University of Strathclyde
Institution: The University of Texas at Austin
New South Wales University
BME Tech University in Budapest
Top 10 Indian Universities to pursue PhD in Civil Engineering
Numerous Indian universities include civil engineering as a PhD concentration. The best universities in India are listed here.
Indian Institute of Technology, Kanpur
College of Engineering, Guwahati
Technical University of Hyderabad
Surathkal Campus of the National Institute of Technology, Karnataka
IISc Bengaluru
Indian Institute of Technology, Bombay
IIEST
JMI
Amity University, Lucknow.
Education at the University of Chandigarh (CU)
Entrance Exams
Some universities have rigorous entrance examinations for those seeking a doctorate in civil engineering. Listed below are some of the more common admissions tests:
UGC NET
GATE
ITM NEST
VITMEE
Requirements of PhD in Civil Engineering
There are some requirements that must be met before you can submit your PhD application in Civil Engineering. While the course prerequisites will vary by programme and school, the following is a summary of the most typical requirements for admission.
When applying to a university for a PhD in Civil Engineering, it is important to specify which advisor you would like to work with and what your research interests are.
The candidate must have earned a Master of Science in Civil Engineering (or a related field) with the grade point average required by the school.
Exams like the Graduate Admissions Test in Engineering (GATE), the University Grants Commission Engineering Test (UGC NET), the University Entrance Examination (UEE), and others are often prerequisites for enrolling in a PhD programme in engineering in India.
You will need to submit your GRE scores and evidence of language ability (from tests like the IELTS, TOEFL, PTE, etc.) to enrol on those doctorate programmes.
Scholarships
If you want to get a PhD in Civil Engineering in India, here are some funding options to consider.
Doctoral Scholarship from NCERT
Doctoral Research Fellowships from the Office of the Prime Minister Fulbright-Nehru Fellowships
The Prime Minister's Award for Research (PMRF)
I hope the blog gives you a good understanding of pursuing PhD in Civil Engineering. Please feel free to like, share and comment.
Admin, gcelab.com
Please see our Pillar Post to know why we founded gcelab.com.
Read More: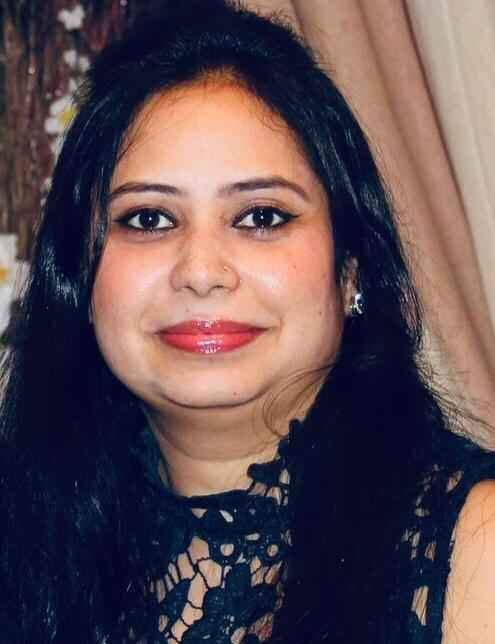 Pooja
Founder at gcelab.com, Pooja is an Entrepreneur unlocking human potential. Working in the Principles of Lean Start-up, Pooja believes in Transparency and User Happiness the most. Pooja's background in teaching gives her a sophisticated grasp on even the most tedious aspect of course building. She is passionate about people who believe that good is not enough.