Table of Contents
What is Meant by Modular Construction?
When was Modular Construction Invented?
Permanent Modular Construction
Benefits of Modular Construction Compared to Traditional Construction
The Advantages of Modular Construction
No Possibility of Weather Delay
---
What is Modular Construction
Modular construction, as opposed to traditionally built structures, can be finished in approximately half the time due to the fact that the building is created off-site, in a controlled plant environment, using the same materials and design adhering to the same codes and standards. In addition, modular construction can be completed at a lower cost than traditionally built structures.
Prefabricated "modules" of a building are manufactured, and once they are assembled on-site, they conform flawlessly to the original design intent and site-specific requirements, even those of the most cutting-edge conventional facility. This is possible because prefabricated "modules" of a building are constructed in a factory.
What is Meant by Modular Construction?
Using modular construction, the structure of the building is constructed at a factory before being moved to the area where it will be assembled. This framework is open to the incorporation of a wide variety of architectural styles and layouts.
When was Modular Construction Invented?
The earliest recorded case of modular construction was carried out in the 1830s in London by a carpenter by the name of John Manning, who constructed a prefabricated house for his son. This residence's construction started in England but was completed in Australia, which is also where its individual portions were put together. This method was used to create the Crystal Palace for the Great Exhibition of Britain in 1851.
It later gained popularity with the invention of prefab houses during World War Two and the consequent speedy reconstruction of residences after the war came to an end. The ever-increasing level of interest in modular construction that can be found in the United States is directly responsible for the founding of the Modular Building Institute.
Types of Modular Construction
Permanent Modular Construction
Using off-site, lean manufacturing processes, Permanent Modular Construction (PMC) prefabricates single- or multi-story entire building solutions in transportable module pieces. Compared to projects that only use site-built construction, PMC modules can be delivered with MEP, fixtures, and interior finishes in less time, with less waste, and superior quality control.
They can also be integrated into site-built projects or stand alone as a turn-key solution. Studies published recently back up the idea that using prefabricated modules is a smart way to build, one that will spur expansion in the building industry.
Relocatable Buildings
A Relocatable Building (RB) is a structure that can be moved from one location to another after being constructed in a factory according to a modular design and meeting local building codes. Buildings that are "relocatable" can be taken apart, reassembled, and moved to various locations. They are used where a short-term structure is required, including classrooms, workplaces on construction sites, medical facilities, retail outlets, and more.
These structures can be delivered quickly, are simple to move into or out of, can be reconfigured at a cheap cost, are depreciated quickly, and offer a great deal of flexibility. Prefabricated, moveable structures are set up in accordance with the manufacturer's instructions and the building codes of the area in which they will be used. These structures are crucial when time, space, and the option to relocate are of the essence.
Read More:
Benefits of Modular Construction Compared to Traditional Construction
When compared to conventional building methods, modular construction has many benefits. To name a few of them:
When compared to on-site construction, factory production eliminates several potential causes of construction delays, such as bad weather and unforeseen occurrences.
Because of enhanced operational procedures and monitoring, factory circumstances enable the production of a higher quality product, and at the same time provide a more pleasant working environment for factory staff. If necessary, construction hours can be extended around the clock.
In an industrial setting, it's simpler to regulate material supplies, which cuts down on waste, costs, and pollution caused by construction. Compared to conventional construction methods, the UK organisation WRAP estimates that this can result in material savings of up to 90%.
The entire construction process can be accelerated because module production can begin before on-site preparations like foundations are finished.
In modular building, multiple sections can be constructed in parallel, cutting down on overall construction time.
The modular architecture is ideal for out-of-the-way places where it could be costly or time-consuming to create structures from the ground up. Constructing outside of these areas also allows workers to be closer to better sanitary and medical facilities.
Modular buildings are versatile because they may be expanded or relocated as needed and then easily renovated to serve a different purpose.
Modular units are more likely to last than conventionally constructed equivalents that don't have to be examined on a piece-by-piece basis due to transportation and assembly rules.
Structural insulated panels are used in many modular buildings because they are lightweight yet strong and offer better thermal insulation as well as moisture and cold resistance than materials like timber. The factory design also prevents excessive moisture from becoming trapped inside the building, which is good for product quality.
Time savings of greater than 50% have been documented for modular structures in comparison to conventional builds.
Disadvantages
Although modular construction has many advantages, it also has certain drawbacks.
There may be a need for extensive room while transporting completed modular building pieces.
Constraints on the size of each modular item due to production and transport mean that room dimensions may need to be adjusted.
The Advantages of Modular Construction
Saves Time
Modular construction has many advantages, one of which is that it allows for the majority of the work to be done in a factory, while on-site work like laying the foundation can be done simultaneously. The time savings from this increase in efficiency also helps to keep the project on track. By taking a modular approach, time savings of 30–60% may be possible.
No Possibility of Weather Delay
In addition, because the modules are built in a climate-controlled setting, delays in the building due to bad weather are mostly avoided. In addition to making the workplace safer and more comfortable, this aids in increasing productivity and ensuring a higher quality end result. In addition, the flooring, cabinets, counters, plumbing, electrical fixtures, and appliances are typically already installed in the modules before they are shipped to the site.
No Need to Store Materials
The ability to easily store materials is yet another benefit of modular building. Staging and moving materials can be challenging when a location is cramped, as is the case in a dense urban environment like Philadelphia. This clutters the area, slows down productivity, and raises security issues. The modules can be constructed off-site in a controlled environment, making construction sites safer and more comfortable for workers.
Lower Labor Costs
In some circles, the economics of work are controversial. Skilled construction workers are scarce, making urban development projects expensive. This presents issues for anyone trying to build on time and on budget. Modular Construction retains in-demand professionals in one spot, where they can work more securely. Modular plants can attract competitive people by offering easy access to raw materials and logistical linkages, such as highways and rail lines. Few to 25% labour cost savings are possible.
I hope the blog provides you with in-depth knowledge of Modular Construction and its associated features.
Please feel free to like, share and comment.

Admin, gcelab.com
Please see our Pillar Post to know why we founded gcelab.com.
Read More: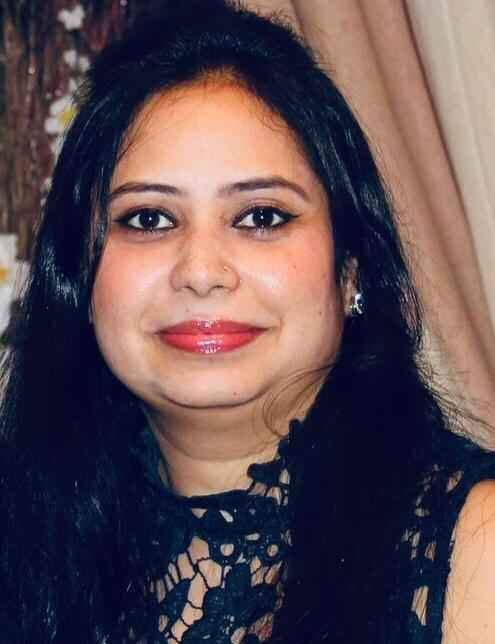 Pooja
Founder at gcelab.com, Pooja is an Entrepreneur unlocking human potential. Working in the Principles of Lean Start-up, Pooja believes in Transparency and User Happiness the most. Pooja's background in teaching gives her a sophisticated grasp on even the most tedious aspect of course building. She is passionate about people who believe that good is not enough.