Table of Contents
Sustainable Elevated Bike Path
Statistics of Cycle Lane in the USA
New York Cycle Industry Growth
Technical Description of Cycle Lane
---
Growth of the Cycle Industry
The global bicycle industry is highly lucrative and is anticipated to expand at a healthy CAGR of 5.02% during the forecast period. "Demand for bicycles as a mode of transportation is increasing as a result of the growing interest in health among people around the world.
Since bikers now have a designated space on the road, traffic congestion has been reduced thanks to the installation of bike lanes. Cyclists in urban areas no longer have to weave in and out of traffic or pedestrians, and can instead ride at a steady clip. Since everyone now has a clear place to go, traffic is streamlined.
For example, London cycle lanes, which aim to increase bicycle commuting, are found to have no negative impact on traffic speed, according to a new study.
Statistical Analysis
A public survey conducted in Germany in 2021 revealed a desire for additional bike lanes and buffer zones between cyclists and motorists. The German Federal Ministry of Transport reports that 43% of respondents want more protected bike lanes, 53% want the separation of cyclists and motor traffic, and 57% want more bike lanes in general.
In theory, increasing the number of bike lanes and creating buffer zones between bikes and cars would be a good thing, but how would that work in dense, old city centres? Switzerland-based upstart Urb-X recently proposed the solution of installing bike lanes above ground level. Above-street bike lanes, such as those built on abandoned train tracks, are sprouting up in a few cities. There are new pier-based routes in the Netherlands and Denmark.
Sustainable Elevated Bike Path
Raised bicycle highways are effective and sustainable because they have solar panels installed to power the integrated lighting and underfloor heating that keeps the road safe and clear of snow and ice. The design layout surely got some influence from wooden Brio toy trains. Components of Urb-X buildings are crafted from regionally sourced wood, making them more eco-friendly and cost-effective than their solid concrete counterparts.
Statistics of Cycle Lane in the USA
As of 2023, the Bicycle market is expected to generate $4.16 billion in revenue. Growth in sales is forecast to average 10.38% from 2023 to 2027, resulting in a market volume of $6.18 billion in the United States. In 2027, the bicycle market is projected to see sales of 50,088.89 thousand units.
Need of Cycle Lane
Per capita car accidents decrease as cycling rates rise because motorists learn to safely coexist with cyclists. Separate bike lanes can boost both safety and the number of cyclists on the road. Separate bike lanes from motor vehicle lanes make streets safer for everyone.
Importance of Cycle Lane
A cycle track can lessen the likelihood of accidents and the frequency of road traffic incidents because bikes won't have to share the road with cars. As a result, this can improve safety for cyclists and other road users and could even save money and resources for healthcare providers like the National Health Service (NHS).
Read More:
New York Cycle Industry Growth
A 67% increase in the use was seen in the first week of March for New York City's bike-share programme, compared to the same week in 2018. Although these figures have decreased since stay-at-home orders have gone into effect.
The gear in bike stores is selling as quickly as it appears on the shelves. Brooklyn Bicycle Company president Ryan Zagata reported a 647% increase in sales from the previous year. They have sold out of bikes for the year in the first four months of that year.
Technical Description of Cycle Lane
Most commonly found in urban settings, cycle tracks are different from the sidewalk and are physically separated from motor traffic. The benefits of a separate route for cyclists are safety, convenience and high visibility along with many other benefits.
Protected bike lanes can also be built with elevated designs above the street level or as two-way facilities. Though protected cycle lanes of varying designs have been spreading across Europe since the 1960s, they are still in their infancy in the United States.
Protected bike lanes are more expensive than traditional bike lanes, but they reduce vehicle-bicycle collisions by 21% to 171% compared to other roadways in the United States, according to a recent national survey.
Functioning
While there are certainly bikers who are comfortable pedalling through any environment, new data shows that protected bike lanes benefit more people than just the risk-takers.
Infrastructure like cycle paths may improve levels of comfort and cycling rates among the interested but there are some key concerns, as determined by Jennifer Dill's evaluation of a 4-tiered typology of cyclists.
There is evidence that women are more attuned to road hazards than males. Getting children, seniors, and women on bikes requires the provision of safer and more comfortable cycling conditions than presently exist in most of North America.
Hope this blog gives you sound understanding of Cycle Lane and its anticipated growth in next few years.
Please feel free to like, comment and share it.

Admin, gcelab.com
Please see our Pillar Post to know why we founded gcelab.com.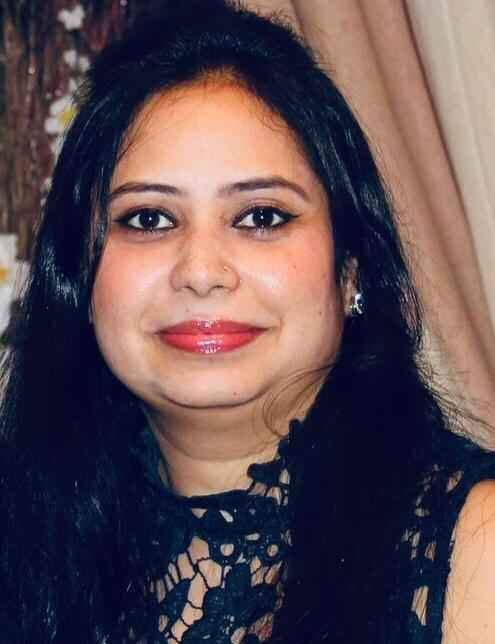 Pooja
Founder at gcelab.com, Pooja is an Entrepreneur unlocking human potential. Working in the Principles of Lean Start-up, Pooja believes in Transparency and User Happiness the most. Pooja's background in teaching gives her a sophisticated grasp on even the most tedious aspect of course building. She is passionate about people who believe that good is not enough.