Table of Contents
Introduction to Light Steel Frame Buildings
Methods of Steel Structure Construction
Platform and 'balloon' construction
---
Introduction to Light Steel Frame Buildings
Including single-family homes and apartments, this blog provides information and guidelines on the building of light steel frames for residential applications in general. It is possible to build prefabricated panels out of galvanised cold-formed steel sections in light steel framing systems. Design considerations within the scope of the Building Regulations are discussed in this blog. Additionally, it discusses light steel frame construction and details, as well as how they interact with other materials and components.
When it comes to light steel framing, cold-rolled C or Z-shaped steel sections are most commonly used. Steel sections like Universal Beams, which are created from hot rolled sections like cold formed sections, are distinct from each other in terms of their manufacturing processes.
A galvanised coating provides corrosion resistance to the comparatively thin steel used in cold-formed parts. They're used in a wide range of construction projects from mezzanine floors to industrial buildings to hotels. They have garnered a sizable market share in the residential sector as a result.
This guide explains the use of a light steel frame in residential construction that complies with the Building Regulations in England and Wales. However, much of the advice may be applied to the usage of light steel frames in other industries.
Frame construction and infill walls for steel or concrete framed buildings are the two most common types. Residential apartments are increasingly being built on top of commercial or retail spaces that are supported by steel or concrete structures, in which light steel frames are used to support the lower levels.
Methods of Steel Structure Construction
To make light steel frames, cold-formed sections are used as the construction blocks. They can be prefabricated into panels or modules, or built on site using various connection methods. The following sections of the article go over various construction styles.
As shown in Figure, most systems build their walls with three-metre-long, storey-high panels. In order to meet the wall's compression resistance requirements, the C sections are stacked in pairs at 600 mm intervals. The figure shows how the flooring can be installed as C sections with a depth ranging from 150 to 300 mm, spaced 400 mm or 600 mm apart, but it can also be shaped into panels and supported on the walls.
Bathroom pods can weigh up to 0.5 tonnes, as seen in Figure 3. and the floors are often engineered to handle this weight. Wall, floor, and ceiling panels made of light steel framing can also be used to create modular structures.
Stick-build' construction
In order to create columns, walls, rafter beams, and bracing on-site, a series of discrete members are assembled, as shown in Figure. Screws, bolts, or other appropriate site procedures are used instead of pre-cut lengths with pre-punched holes to make connections. This is less common for larger structures, although it can be used for smaller ones, such as self-builds.
The advantages of 'stick-build' construction include:
The ability to accommodate construction deviations and modifications on-site; the relative simplicity of connection techniques;
The lack of workshop facilities required by manufacturers when using a panel or modular construction;
The ability to transport large quantities of light steel members in single loads; and
The ease with which components can be handled on-site when using large quantities of light steel members.
Contrary to other light steel framed construction methods, 'stick-build' construction necessitates more on-site labour than others.
Panel construction
A factory can prefabricate and then build roof trusses, floor cassettes, and wall panels like those in Figure. The three-story-high panels are fabricated with precision in specialized jigs.
The on-site building can be expedited by applying some of the finishing materials used in the factory. Conventional methods are used to connect the panels on-site (bolts or self-drilling screws).
The following are the primary benefits of building with panels:
Window and door openings can be added during the panel manufacturing process.
stick-built construction is slower than panel installation on the job site.
It is possible to lift panels mechanically both at the factory and at the construction site.
excellent quality assurance and precision control as a result of production taking place in a factory
lowered the costs of on-site labour
Factory manufacturing has the potential to be automated.
Because off-site manufacturing is five times safer than on-site building, the health and safety of workers are improved.
Because the panels and other components are prefabricated in a manufacturing environment, their geometrical precision and reliability are excellent. In order to quickly assemble the panels and maximise construction efficiency, it is critical to lay out and install the foundations precisely.
Modular construction
All internal finishes and fixtures and fittings can be provided to the site in modular construction, which eliminates the need for on-site construction.
In order to create a sturdy final construction, the units can be piled on top of each other or stacked on top of each other in any order.
Large manufacturing runs of the same basic modular unit configuration make modular building the most cost-effective option. These costs can be spread out over a large number of units due to the fact that they are not scale-dependent.
Off-site manufacturing is five times safer than on-site building in terms of health and safety.
Platform and 'balloon' construction
There are two ways to arrange panels: either as a platform or as a balloon. The walls in platform construction are not physically continuous since they are constructed one level at a time, as seen in Figure.
Compared to conventional building methods, "balloon" construction utilises substantially larger wall panels that run the length of multiple floors. These panels are more difficult to assemble and require temporary bracing until the flooring is placed. Loads from the walls above are passed directly to those below.
In today's world, balloon construction is not common. Installation of the exterior cladding or finishing is typically done on-site.
Infill wall construction
Designed to resist wind stress and sustain the cladding's weight, infill walls are constructed between the floors of steel or concrete frames. For walls under three metres in height, C sections are normally 100 mm deep; for walls over three metres, C sections are typically 150 mm deep. In most cases, they are set up as separate components within a 'track' that runs from the top to the bottom of the building, allowing them to move vertically.
The figure depicts a well-constructed infill wall. Large panels can be used for infill walls as well. The construction of an infill wall is described in further detail.
Balconies
It's possible to build balconies out of lightweight prefabricated modules and attach them to the framework of the building using steel plates or square hollow section supports.
I hope the blog provides you with a sound understanding of Steel Structure Housing Construction. Please feel free to like, share and comment.
Admin, gcelab.com
Please see our Pillar Post to know why we founded gcelab.com.
Read More: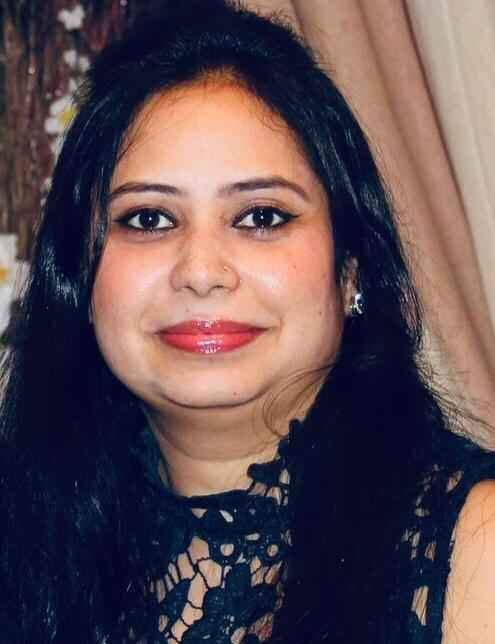 Pooja
Founder at gcelab.com, Pooja is an Entrepreneur unlocking human potential. Working in the Principles of Lean Start-up, Pooja believes in Transparency and User Happiness the most. Pooja's background in teaching gives her a sophisticated grasp on even the most tedious aspect of course building. She is passionate about people who believe that good is not enough.