Table of Contents
---
Whether you're looking at a cement house, a cement patio, a cement floor, or a cement pool, you're likely to come across some form of concrete. The formula for this man-made material is straightforward, and it is the basis for all of these constructions. How is so much concrete produced?
Cement, water, and coarse particles are the three main ingredients in concrete. When combined, they form a building material with the ability to harden over time. Some of the concrete's characteristics depend on the ratio of water to cement used in its production.
Strength
Durability
Resistance to heat or radiation
Workability
For a wide variety of uses, fresh concrete can be moulded into various shapes, including but not limited to circles, rectangles, squares, and more. Staircases, columns, doors, beams, lentils, and other common construction elements can all benefit from this method. Normal, standard, and high-strength concrete grades are all available. These classifications designate the concrete's intended strength and application in building. What sort do you require? If you need assistance deciding, our manual is here to help.
How Do You Make Concrete?
Making concrete for any purpose requires the correct mixing of ingredients to produce the desired consistency. The following are the key types of concrete mixtures:
Nominal Mix:
Common construction projects, such as single-family homes, use this blend. The most common ratio for nominal mixtures is 1:2:4. The first value indicates the cement proportion, the second the sand proportion, and the third the aggregate proportion based on the quantity of each material.
Design mix:
If you want to know how much compression your mixture can withstand, you need to look no further than the design mix, also known as the mix design. The structural design of the concrete component is what will dictate the required.
There are two primary approaches to mixing concrete, each with its own set of advantages and disadvantages.
Machine mixing: Several kinds of machinery are required for this. A machine is used to combine the materials. We end up with new concrete as a result.
Hand mixing: In order to facilitate hand mixing, the ingredients are spread out on a flat surface. The cement is mixed by hand with the addition of water using specialised equipment.
The Types of Concrete
Some of the many varieties of concrete can serve the same function. Which path you take will be determined by your end objective. When working with concrete, you can select the best variety for the job at hand.
Normal Strength Concrete
This mixture contains 1:2:4 concrete, sand, and aggregate. This produces standard-strength concrete. Depending on temperature, humidity, and cement quality, concrete can be set between 30 to 90 minutes. It's used for pavements and other low-tensile-strength constructions. It's not a good choice for many structures because it can't withstand wind loads and or vibrations.
Plain or Ordinary Concrete
This 1:2:4 mix of cement, sand, and aggregates follows the conventional recipe. When durability isn't needed, use it to build roads or structures. It struggles under wind and vibration, like conventional concrete. Dams are often built using both specialised and normal concrete. This concrete is durable.
Reinforced Concrete
This concrete is widely used in industry and construction. Wires, steel rods, or cables are inserted in reinforced concrete to boost its strength. These components are called "rebar" Fibres have been added to this concrete mix to strengthen it. Concrete resists compressive forces and reinforcements tensile forces. Due to their strong relationship, the two materials can tolerate external forces. This makes them one structural unit. Its introduction in the 1800s transformed the building trade. Buildings, bridges, and roadways employ reinforced concrete. Construction sites often use rebar-reinforced concrete.
Prestressed Concrete
Prestressed concrete is employed in large-scale projects. Prestressed concrete is made in an innovative way. It has tendons or bars like reinforced concrete. Before pouring concrete, these bars or tendons are tensioned. These reinforcing bars are put into the concrete at the beginning and end of placement. Concrete hardens, compressing the unit. This improves the base's tensile strength. This requires time, effort, and big equipment. On-site assembly is common for prestressed items. Prestressed concrete is good for bridges, heavy buildings, and long-span roofs.
Precast Concrete
This concrete meets all of its specifications because it is manufactured. Once at the construction site, the precast concrete modules are brought together.
As a motorist, you may have noticed these units being transported to construction sites on numerous occasions. Uses for prefabricated concrete include:
Blocks of concrete
Walls made from prefabricated concrete
Units for Staircases
Poles
Putting up a structure made of precast concrete is a great concept because it's quick and easy to do. The units are so reliable because they are made to order in a factory.
Read More:
Lightweight Concrete
The term "lightweight concrete" refers to any variety of concrete that weighs less than 1920kg/m3. The use of lightweight particles is what makes concrete lightweight. Aggregates or grits are a type of concrete element that contributes to the material's overall density.
Natural elements like pumice or scoria, man-made materials like expanded shale or clays, or treated minerals like perlite and vermiculite are examples of lightweight grits or aggregates. One of its most useful characteristics is its poor thermal conductivity. Lightweight concrete is frequently used for construction blocks and decks of long-span bridges. It's also effective in keeping steel from being damaged.
High-Density Concrete
There's a reason why you'd use high-density cement. It is a common material for nuclear power reactors. Radiation resistance is enhanced by the use of high-density concrete and its heavyweight aggregates. Typically, the crushed rock used is barytes, a colourless or white substance composed of barium sulphate.
Air-Entrained Concrete
Certain concretes contain billions of air cells per cubic foot. These tiny air spaces reduce concrete's internal pressure. These small chambers expand as water freezes. Alcohols, fatty acids or resins are added as foaming agents during concrete mixing to entrain air.
Concrete mixing on-site requires engineering monitoring. 3-6% of concrete's volume is air. Cold climates and freeze-thaw cycles require air-entrained concrete.
Ready-Mix Concrete
Ready-mix concrete is made and stored in one location. Cement trucks mix concrete as they deliver it to construction sites. As soon as the delivery trucks arrive, the cement can be used. Ready-mix concrete is blended using precise formulas. Ready-mix concrete requires a central location. These sites should be far from the building zone. Transport delays make concrete useless.
Most jobs are far from the processing centre. Concrete can be slowed down by adding additives. Ready-mix concrete is preferred over on-site concrete mixing due to its precision and reduced error potential. Ready-mix concrete is used in construction and infrastructure.
Volumetric Concrete
This substance was produced as a ready-mix concrete option for distant building locations. Water and cement are mixed on-site. Volumetric concrete is used when a project requires two separate concrete mixes.
Due to on-demand concrete mixing, a single delivery vehicle can transport two mixes. Useful for large construction sites, subterranean construction, and multiple-use concrete applications.
I hope this blog will help you understand the use of concrete and different Types of Concrete.
Please feel free to like, share and comment.

Admin, gcelab.com
Please see our Pillar Post to know why we founded gcelab.com.
Read More: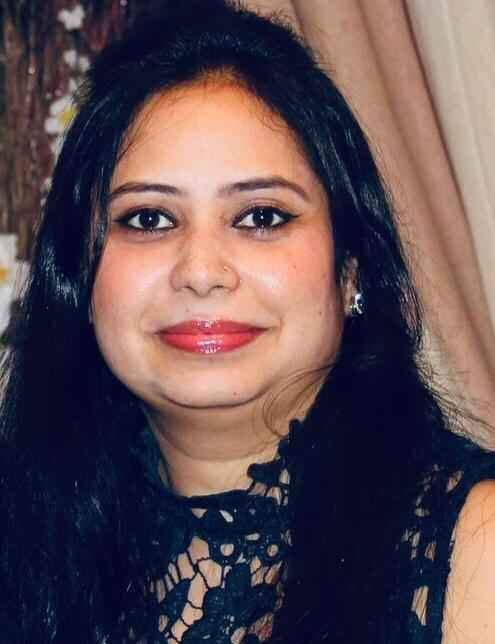 Pooja
Founder at gcelab.com, Pooja is an Entrepreneur unlocking human potential. Working in the Principles of Lean Start-up, Pooja believes in Transparency and User Happiness the most. Pooja's background in teaching gives her a sophisticated grasp on even the most tedious aspect of course building. She is passionate about people who believe that good is not enough.