Table of Contents
Augmented Reality in Architecture
Visualize Plans like Never Before
Provide Amazing User Experience
Interactive Design Development Process
Reduce Errors and Shorten Design Time
Augmented Reality in Civil Engineering and Construction
Efficient Translation of Architectural Drawings
Superior Design and Development
Error Reduction during Construction
Better Marketing of the Construction Projects
Easy Review of Project Designs
---
The term "augmented reality" (AR) refers to a technology that allows for the addition of desktop imagery to an existent perspective on reality. Since its inception in the 1950s with the design of the Sensorama Stimulator by American pioneer in VR Morton Heilig, augmented reality has spread to many different fields.
Live televised football games in the 1990s introduced the public to augmented reality for the first time when scrimmage and simulated first-down lines were introduced. It is expected that the augmented reality market would grow from 2016's $1 billion to 2020's projected $120 billion.
The projections appear reasonable given the widespread application of augmented reality in fields as diverse as the arts, business, archaeology, education, gaming, healthcare, fashion, the military, sports, television, navigation, and more.
These days, augmented reality (AR) is a game-changer in the engineering world, as it aids architects in the design of novel projects and allows clients to better visualise the architects' blueprints without additional expense.
To be sure, Augmented Reality (AR) has many usages beyond the realms of construction and architecture, but one of its primary benefits is the enhanced realism it brings to the visualisation of the projects.
Augmented Reality in Architecture
The use of augmented reality in the built environment is common, and it greatly improves the quality of architectural projects by helping to convey the designer's vision. Architects can greatly benefit from augmented reality due to the newfound possibilities it presents for displaying architectural models. Let's take a look at how augmented reality is helping architects improve their design skills and win over clients.
Visualize Plans like Never Before
With the aid of augmented reality, architects may superimpose a 3D model of the proposed design onto an existing area, giving the client a more complete and immersive look at the building's eventual appearance. Clients and prospects are better able to imagine how a building will look after it is built thanks to the virtual model.
Provide Amazing User Experience
Potential investors or buyers can get a better feel for the layout of the building thanks to augmented reality technology. A greater understanding of the strategy and the ability to make necessary adjustments are both facilitated by this type of user experience.
Interactive Design Development Process
Augmented reality improves many stages of the design process and makes them more engaging by allowing for touch and encouraging involvement. It not only helps you visualise the final product but also allows for adjustments and improvements to be made. Additionally, the completed models may be easily modified and tried with various colour schemes, patterns, construction materials, and facades, as well as being capable of being tailored to the user's specific needs.
Walk Through the Designs
As part of the creative process, augmented reality enables users to physically walk through the concepts. By providing a virtual tour of a building in 3D, viewers may get a feel for the layout before committing to any changes.
Reduce Errors and Shorten Design Time
Augmented reality enhances productivity in design practice by giving greater visualisation, which aids architects in minimising mistakes, shortening design time, and avoiding potential miscommunications with customers and potential consumers.
Capacity for Portability
By using augmented reality to see the models on tablets and smartphones, users gain instant access to a wealth of data without relying on bulky, easily-damaged physical models or reams of paper. Using augmented reality, architects may better imagine their projects, design more effective designs, and convey those plans to clients.
Augmented Reality in Civil Engineering and Construction
Augmented reality has a lot to offer civil engineers working in the construction industry. Recent applications of AR in engineering have contributed to improved efficiency across a variety of fields, from comparing the "as-planned" and "as-built" states of projects to fostering greater opportunities for collaboration. We've collected some materials for you to peruse if you're curious about the impact that augmented reality is having on the engineering field. However, it is essential to understand how augmented reality is currently being applied to better civil engineering projects. It's obvious that AR has many uses for engineers.
Efficient Translation of Architectural Drawings
The process of turning a sketch into a fully realised building is everything but simple. Among the many procedures involved is the determination of the various structural elements, which is followed by flawless construction. Since most projects are envisioned in phases, mistakes may gradually seep in as work progresses. However, with the help of AR's virtual depiction of the structure under development, mistakes of this nature can be quickly remedied.
Superior Design and Development
By using augmented reality, designs can be optimised to make greater use of the existing area, reducing or eliminating any potential for waste. Using augmented reality, designers can develop spatial models that aid in the detection and correction of design faults. As an added bonus, this technology aids in the creation of novel ideas, as the civil engineer may get a clearer picture of the building in their mind and make several improvements.
Error Reduction during Construction
For civil engineers, one of the biggest benefits of this technology is a decrease in the number of blunders that occur as a result of putting the finalised design into practice. Augmented reality creates a digital replica of the entire building site, allowing engineers more precision in their management of the many moving parts of the project.
Better Marketing of the Construction Projects
Most civil engineers and architects find it difficult to communicate building projects to laypeople who lack a technical background. An audience's inability to interpret even the most impressive architectural drawings (which are often 2D designs or lower in scale) might render them useless. But with the augmented reality idea, you may show clients a virtual tour with a variety of colours and perspectives. Real estate agents and other companies in the building industry can use this as a model for advertising.
Saving Valuable Man-Hours
By using augmented reality, civil engineering projects are less likely to deviate from their approved blueprint. These blunders can be brought on by a number of different factors, such as a failure to fully understand the design or the computations involved. Errors like these can be easily avoided with the help of augmented reality, which permits regular monitoring and reviewing of the building activity to guarantee that it perfectly corresponds to the approved plan. This eliminates the need to go back and repair any mistakes that might have been made, saving a tonne of time and effort.
Easy Review of Project Designs
Using augmented reality, construction industry professionals may easily test out new design concepts on a full scale. This aids in the rapid detection of any flaws or problems that may have crept into the building process unseen by the civil engineer.
Overall Cost Reduction
Error correction saves money by eliminating costly fixes after the fact. Augmented reality has helped building and architecture. While new AR uses are being investigated, the essential software and technology are getting more inexpensive. Augmented Reality will become increasingly popular as organisations attempt to save expenses without losing quality.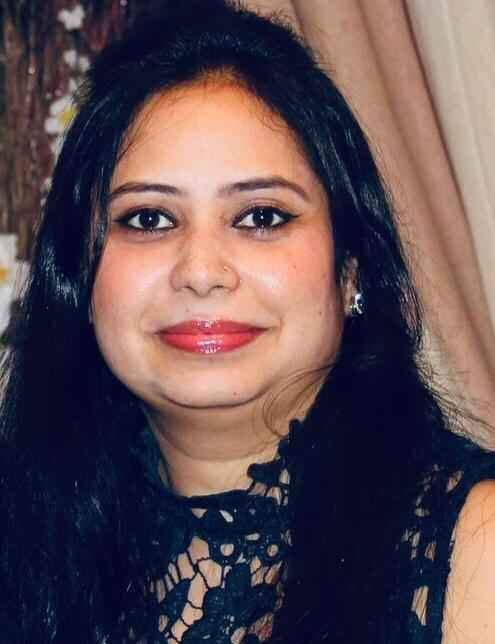 Pooja
Founder at gcelab.com, Pooja is an Entrepreneur unlocking human potential. Working in the Principles of Lean Start-up, Pooja believes in Transparency and User Happiness the most. Pooja's background in teaching gives her a sophisticated grasp on even the most tedious aspect of course building. She is passionate about people who believe that good is not enough.