Table of Contents
What is the P-Way Engineering?
Module 2 P-Way Horizontal Design
Module 3 P-Way Vertical Design
---
What is the P-Way Engineering?
P-way Engineering and LRT track design is one the most demanding and exciting career option for civil engineers, but there are not many courses available P-Way Engineering and design process in a methodical manner. The gcelab.com has developed an outstanding course to address various aspects of P-way Engineering detail.
P-Way Engineering comprises design, 3D modelling, construction and O&M of P-Way, Light Rail Transit (LRT), Highspeed Rail (Bullet Trains) and Heavy Rail Transit (MRT) to warrant safe and efficient transportation of public and goods.
Module 1 P-Way Design
The first module commences with the key industry of LRT or P-Way Engineering where P-way engineers can explore career opportunities. Then the module covers the definition of light rail and components of the LRT system.
Here we have also discussed design speed, minimum curve radii, etc. along with this, the module covers technical terms like crash energy management (CEM), LRV vehicle /bumpers, vehicle dynamic envelope, pantographs, platform horizontal clearance, etc.
Module 2 P-Way Horizontal Design
The second module commences with the horizontal design of the LRT Track. It covers link and curves design along with transition length details. The design speed of LRT directly influence the desirable minimum horizontal curve requirement, so the module has described the correlation and formulas do determine the curve radii and transition length.
In the case of LRT, the minimum length of the straight section also plays a very important role because it directly impacts the longest length of the LRT cart that can be accommodated. The module then covers the relation of speed with curves and categorised the types of speed at curves such as safe speed, overturning speed, maximum authorised speed, etc.
Module 3 P-Way Vertical Design
The third module commences with the vertical design of the LRT Track. It covers vertical grades, sag curves and crest curves design and desirable minimum value for various design speeds. It shows formulas to determine minimum sag curve length and crest curve length for design speeds.
The module then describes various components of P-way tracks such as check-rails, turnouts, pocket tracks, cross-rails, switches, crossovers, etc. These components are an integral part of P-way track, and it is very important for P-way engineers to understand the basic function of those components.
Module 4 LRT Track Forms
The fourth module commences with various LRT track forms such as ballasted tracks, direct fix tracks, embedded track, etc. The module describes structure details, functioning of those track forms in detail and how to determine the suitability of each track for different conditions like the amount of deflection, track modulus, sleeper spacing, etc.
The module also covers various types of sleepers of ballasted tracks and how to calculate sleeper load. In the case of LRT tracks, embedded tracks and floating tracks are the most modern forms of tracks and the module has described the details of those two forms in detail.
Module 5 Tram STOP Design
The fifth module commences with Tram STOP design and describes various types of Tram STOPS such as Side Platform and Island Platform. The module describes various components of tram STOPS such as platform dimensions, slopes, walkways specifics, shelter details, ramps details, lighting system, signages, passenger information system, the surface finish of platform and lastly the tactile types at various locations of the STOPS.
Module 6 Tram Signal
The sixth module commences with tram signal and traction power detail. The module describes the various equipment of tram signal such as switch machine, impedance bonds, loops and transponders, wheel detectors/ axle counters, switch circuit controllers, signals, junction boxes, etc.
The module then further describes the key components of traction power systems such as traction power substation, distribution system, catenary system. The module describes the functioning of those components in detail and it would be very useful for engineers to know it in order to perform P-way engineering role efficiently.
All six modules are developed with extensive research and we sincerely hope that our P-way engineering course will help you to fast track your career as a P-way engineer and serve the industry. I hope the blog provides you with a detailed overview of our P-way engineering online course.
Please sign-up with gcelab.com, attend our P-way engineering course and make a promising career as a P-way engineer.
Please feel free to like, share and comment.

Admin, gcelab.com
Please see our Pillar Post to know why we founded gcelab.com.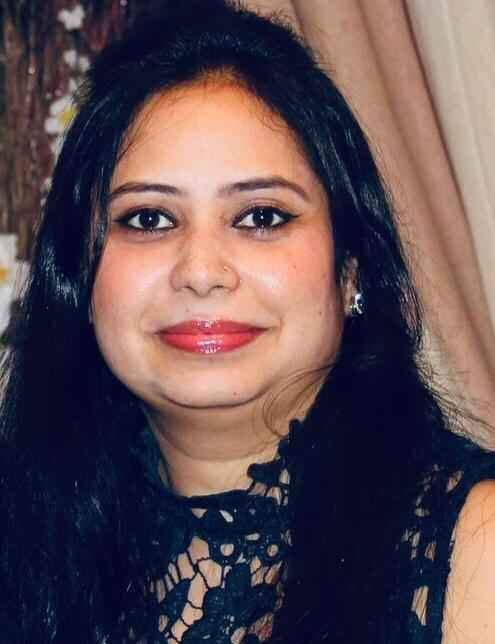 Pooja
Founder at gcelab.com, Pooja is an Entrepreneur unlocking human potential. Working in the Principles of Lean Start-up, Pooja believes in Transparency and User Happiness the most. Pooja's background in teaching gives her a sophisticated grasp on even the most tedious aspect of course building. She is passionate about people who believe that good is not enough.