Table of Contents
---
Ditch digging equipment, power shovels, drag lines, and earth-moving equipment are road machinery used in road construction.
Other examples include asphalt spreaders, bitumen mixers, bucket loaders, ditchers, levelling graders, finishing machines, motor graders, paving mixers, road rollers, scarifiers, gravel crushers and screening plants as well as scrape and sand rake machines and other road maintenance equipment.
Road Construction Machines
A country's economic progress would be impossible without good roads. In fact, roads are a good indicator of a country's economic health. In the construction industry, roads play a predominant role.
Whether you're a seasoned construction worker or just getting started, there are a few things you need to know before you get started on a road construction project. In order to build a road, several resources are needed, ranging from construction equipment to human resources. In order to build roads, we'll take a look at the seven most important tools.
Motor Grader
Before a Motor Grader, many other pieces of equipment are required, but this is a critical one. Known as road graders or motor graders, they are used to add or flatten the surface. Flattening even rockery or dirt surfaces is a breeze for powerful machinery. Three axles are the most common configuration for a motor grader.
The use of this machine is critical since it speeds up the construction process and enables the project to be completed more rapidly.
Road Roller Machine
Immediately after the asphalt has been poured, a road roller machine is employed. The asphalt is compacted by rolling the machinery. Similar to its name and function, this piece of equipment is a good match. The majority of machines have three wheels. Hard metal is used for the front, while ordinary tyres are used for the two rears. It is possible to build a two-wheeled road roller machine out of strong metals, such as cast iron.
Compaction of the asphalt is greatly aided by the use of wheels. When rolling on asphalt, it necessitates the use of water on the wheel. There are a variety of roller machines available for use in road construction operations.
Asphalt Mixing Plant
As an additional vital piece of road construction equipment, an Asphalt Mixing Plant is required. The asphalt mixing facility is placed on the construction site of the road if the project is significant. Other materials such as macadam and coated roadstone are mixed into the concrete asphalt in the precise proportions in this procedure.
When the product is finished, it is put to use in the construction of the road.
Forklift Truck
In major production facilities or factories, the original purpose of the forklift truck was to lift or move heavy goods. However, over time, it has evolved mechanically, allowing for a wider range of applications.
Using a vehicle with an extended platform, an object that is lying on or below the ground can be picked up and transported to its final destination. It has the ability to move large materials around the construction site with ease, which helps to expedite the process of building the road.
Crawler Excavator
Dump trucks are loaded with the excavated paving rocks and clay using this large construction equipment.
In reality, it may be used for a wide range of tasks, including digging up dirt, removing rocks and clay, and even transporting materials between job sites. The only thing you need to do is adjust the attachment on the front.
Dredgers:
The process of dredging, which is a typical sort of excavation, is important to provide the requisite depth of water near ports. This is where the various sorts of dredgers come in.
The dredgers below are employed in the construction of marine works:
Bucket-ladder Dredgers:
If you look at the picture, you'll see what we mean by a bucket-ladder dredger. Cutting edges are installed on the buckets so that the digging can proceed.
The buckets can either dump the material straight into the vessel's hoppers or transfer it to the barges that are positioned near the vessel. To quickly raise huge amounts of heavy fluid, the bucket-ladder dredger is an effective tool for creating a level bottom.
Dipper Dredgers:
Dipper dredgers are made up of a pontoon that is attached to a frame that is attached to a rotating boom. Using a dipper stick, the bucket and boom are linked. Release and pull the hoist wire to arrange the bucket. For sifting through dense soil, a dipper dredger is an excellent choice. Boulders and hard clay are no match for this machine. Additionally, if it can get a grip on a barrier that is not above its capabilities, it will be able to lift the obstacle.
This dredge does not require anchor mooring, thus it does not impede traffic while it is working. In addition, it can be utilized as a rock crusher.
Grab Dredgers:
A grab dredger is nothing more than a long rope dangling from which a net can be snagged. As illustrated in Fig. 3 a scooper-shaped grasp appears like a circle's four corners. The grip is in the open position that it is used to. The grab digs into the mud once it's hooked to the bottom, and once that's done, the grip may be closed. The material that the grab has snagged can now be removed and properly disposed of.
It is possible that the dredger will have more than one grab that can be managed by cranes. Sand, clay, sludge, and other similar materials can all be dredged using this particular model of dredger.
Hydraulic Dredgers:
Sand pumps dig and transfer the bed material in a single operation in a hydraulic dredge. A hard-material cutter is located at the centre of the suction pipe. An alternative name for this type of dredger is a "suction" dredger.
A hydraulic dredger is unusable in open water, where waves can reach a height of 1200 millimetres or more. The suction pipe is likely to be destroyed in these situations. Dredging sand and light silt with this dredger have proved extremely efficient and cost-effective. Soft rock can be dredged by modern suction dredgers equipped with an appropriate cutter at the bottom.
Road Compacting Equipment:
Road rollers are the most commonly used road construction equipment for compacting soil on the job site. Rammers are used to compact relatively small areas and in places where rollers cannot be handled, such as foundation trenches, slopes, etc.
Smaller particles fill the spaces left by larger particles when vibrators are used to compact dry cohesionless granular material, creating a dense mass. Engines installed on the rollers produce vibrations ranging from 1000 to 5000 times per minute in this manner.
The number of vibrations should be equal to the natural resonant frequency of the soil in order to have an optimal effect.
I hope the blog provides you with a sound understanding of the use of Road Machinery in the road construction sector.
Please feel free to like, share and comment.

Admin, gcelab.com
Please see our Pillar Post to know why we founded gcelab.com.
Read More: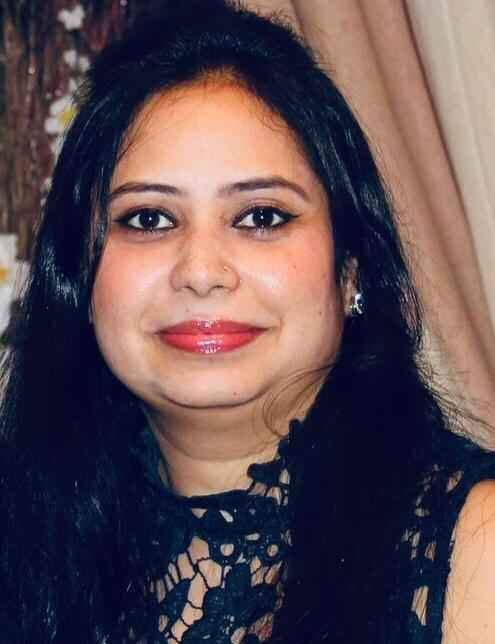 Pooja
Founder at gcelab.com, Pooja is an Entrepreneur unlocking human potential. Working in the Principles of Lean Start-up, Pooja believes in Transparency and User Happiness the most. Pooja's background in teaching gives her a sophisticated grasp on even the most tedious aspect of course building. She is passionate about people who believe that good is not enough.