Table of Contents
Salary Negotiation in a new job interview?
Salary Negotiation in the existing job?
Salary Negotiation in an annual performance review?
Salary Negotiation with a counter job offer?
Why it is important to negotiate the salary package?
How to know your worth for Salary Negotiation?
How to set the target salary package?
Tips during the Salary Negotiation?
---
What is Salary Negotiation?
Salary negotiation is a procedure in which one party (typically the employee) negotiate with another party about the amount of their pay, income, earnings, commission, salary, wages, wage recompense, annual review, or salary boost (usually a representative of the employer, such as their manager).
Salary Negotiation in a new job interview?
Before you start salary negotiating, you need to know how much value you can bring to a company. Several things can have an impact on your pay, including
Place of residence
Years of experience in the industry
Years of experience in management
degree of education
degree of employment
Skills
Certifications and licenses
Reiterate why you'll be a useful employee when you start your salary discussion and consider utilizing the above factors to explain your desired salary.
Salary Negotiation in the existing job?
Use sites like Glassdoor, Salary.com, or PayScale to find out what the market pay is for your present position. When you consider your years of experience, your industry, the size of your company, and the location of your organization, what is the average wage for the position?
How does your present remuneration stack up?
Use this data to assist you to come up with a pay range that you may discuss with your manager. If a number can be assigned to a line item in your brag book, make sure to do so.
For instance, if you created a procedure that eliminates paper waste and saves the organisation $200,000 per year, you should mention it. You'll be in a better position to negotiate effectively if you can supply more details. Compiling this list will assist you in presenting yourself as an important employee or asset for the company.
There's a good chance your facts will be scrutinised, and if you make an overly aggressive assertion that turns out to be wrong, you'll not only lose the raise but you'll also be investigated for the rest of your time in that position.
Read More:
How to get a job with no experience – 8 secrets
6 Important reasons you should add Accomplishment | Achievement in the CV
How to Become a Road Safety Auditor: 10 Important Points
Salary Negotiation in an annual performance review?
The Harvard Business Review (HBR) suggests gathering two types of "proof."
To begin, keep track of your work and successes in a file throughout the year so you can readily recall what you did and how much you accomplished. You need to prepare how your work has been valued: to your role, the department you reside in, and holistically for the company, career coach Jessica Smith, who hosts the podcast Coaching suggested.
An easy method to evaluate this item is to ask oneself, 'How has what I've completed/accomplished favourably benefited the business?'"
Pay attention to and keep track of industry pay scales, so you can see where your salary or bonuses fall in relation to others and how much "wiggle room" you have. Know your market value (along with what your firm's reputation or value is) so you can easily explain it and how it relates to the company's values.
Whether you work for a small business or a giant multinational, performance appraisal time is stressful. Practice the meeting and what you'll say, including any potential comments from your supervisor. Make sure your responses aren't defensive. After that, practise how you'll ask for a raise. Even practising in front of the mirror at home will help you figure out the phrasing and enhance your confidence.
Salary Negotiation with a counter job offer?
If a candidate receives a job offer from a potential employer and the candidate decides to make a counteroffer, what would be the best ways to deal with that. Typically, this occurs when the candidate thinks that the salary package is not competitive.
If an employee is given a promotion but does not agree with the new remuneration package offered for accepting the position, they may make a counteroffer to their existing company. When a corporation learns that a valuable employee has received a job offer from another company, the corporation can make a counteroffer.
In this situation, the employer would provide additional compensation or other benefits to entice an employee to stay with the company.
In all three situations you should do your due diligence:
Inquire about wage flexibility at the beginning (or future).
Consider the benefits you might be able to negotiate on top of or instead of higher compensation.
Decline the offer, knowing that the corporation is unlikely to counter.
Drill down to the nitty-gritty and try to reopen the conversation using those details as evidence.
Why it is important to negotiate the salary package?
Negotiating a wage brings more benefits than just more money. It teaches you how to handle challenging workplace talks while being professional, cooperative, and non-adversarial. Seventy-five percent of those who requested a raise received one. If it surprises you, you're probably one of the 8% that is terrified of losing their job if they inquire While your concerns are understandable, they are most likely baseless.
The great majority of companies will not rescind a job offer — or terminate you — merely because you want a raise. Most employers allow, and even anticipate, candidates to seek more money throughout the interview process, especially during the negotiation phase.
To put it another way, you have very little to lose by bargaining, perhaps you might learn something about your possible employer that makes you reconsider accepting the job.
Read More:
How to become a successful Drainage Engineer – 5 Key Points
How do you answer tell me about yourself in an interview? 5 Important Points
How to become a Structure Engineer? 8 Important Points
How to know your worth for Salary Negotiation?
Start with a figure that's no more than 10-20% above their initial offer. Remember, you're applying for entry-level, and you shouldn't expect something in the higher range. Consider salary negotiating lower if 10-20% places you above the average salary.
How to set the target salary package?
Unless the current compensation is completely out of sync with the market, job seekers usually aim for a salary that is higher than their current one. The standard approach for calculating your predicted compensation is to add 15% to your existing salary package.
Tips during the Salary Negotiation?
Know how much money you're worth. Payscale.com and Glassdoor.com are excellent websites for determining the typical wage for persons in similar roles.
It's all about the timing
Be practical.
Don't worry too much
Don't be afraid to ask questions.
I hope the blog gives you a good understanding of the importance of salary negotiation, please feel free to like, share and comment.

Admin, gcelab.com
Please see our Pillar Post to know why we founded gcelab.com.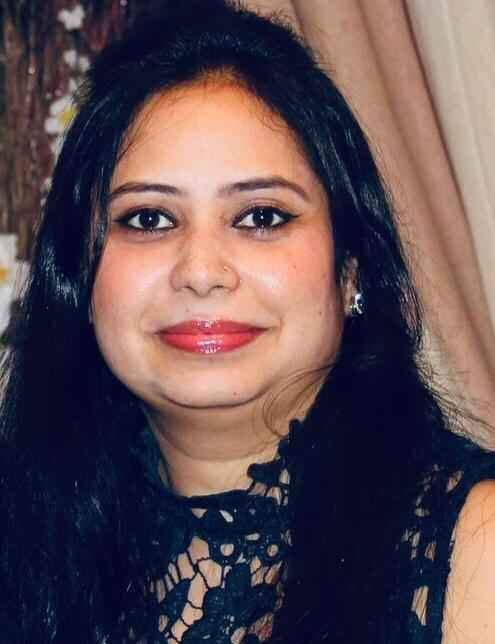 Pooja
Founder at gcelab.com, Pooja is an Entrepreneur unlocking human potential. Working in the Principles of Lean Start-up, Pooja believes in Transparency and User Happiness the most. Pooja's background in teaching gives her a sophisticated grasp on even the most tedious aspect of course building. She is passionate about people who believe that good is not enough.