Table of Contents
Why Structure Engineer is a great career option?
Structure Engineer educational requirements?
What does a structural engineer do?
Structural Engineering vs Architecture
Professional titles for Structure Engineer
Important structure engineering software
What is the average structure engineer salary?
A typical day job of a Structure Engineer
---
Why Structure Engineer is a great career option?
Structural engineering is one of the very important sub-domains of civil engineering and is considered a specialized branch. While construction engineers may design roads, tunnels, dams, and bridges, a Structure Engineer ensures that certain building components such as beams, foundations, columns, and floors are in good condition.
Building engineering is the science and art of designing buildings so that they can safely withstand the forces they can be relied upon. As the name suggests, those engineers focus on their work in the frameworks. Civil engineers are an integral part of the construction and construction team, working with community engineers, architects, and other construction professionals.
Civil Engineers design buildings, such as bridges, structures, pipelines, and foundations, to ensure they could withstand the weight, pressure, and resistance to earthquakes.
For example, when buildings are constructed it is very important that the building structure is designed to remain stable under a variety of local conditions that may include strong winds, earthquakes, and variations in the type of land on which they are built.
A building engineer is a multidisciplinary engineer who specializes in Civil, Mechanical or Architectural engineering. Civil engineers help in designing buildings, including houses, theatres, hospitals, office blocks, bridges, oil trucks, space satellites, ships, and airports.
Civil engineers design buildings to withstand the pressures exerted on them by natural disasters, climate change, and human activity. They will monitor the progress of the construction project from the initial stages to completion.
Structure Engineer educational requirements?
To pursue a postgraduate structure engineering degree, one must have completed their undergraduate degree in an engineering discipline (Civil engineering, preferably) with an aggregate mark of 60% and above.
What does a structural engineer do?
A building engineer provides essential services during planning - from basic design to construction design to production planning and production monitoring. They are construction specialists who specialize in arithmetic, for example, the precise determination of the amount needed to reinforce concrete slide concrete.
A civil engineer works closely with architects. Therefore, they are always aware of what is happening on the construction site. They are essential for any type of construction and ensure that the material has a healthy foundation that will last a long time. Building engineer statistics are included in the building plans of building engineers and architects.
Civil engineering operates within the field of civil engineering. Most building engineers are civil engineers, but these are better acquainted with the requirements for specialized building materials, such as buildings (In some US states, they require a separate license). Structures must be able to cope with the conditions under which they are built.
A house in Canada must have a roof that can carry the weight of heavy snow and a stadium in California must be able to withstand earthquakes, for example.
When designing bridges, designers should consider various like terrain, water, wind, road volume, etc. Building engineers design roofs (beams, joists, and trusses), floor fences (floor, joints, beams, spears, belts), porches, columns, beams, frames, walls, and foundations according to the National and local standards.
Read More:
What is Non-destructive Testing? 10 important points
What is Structural Health Monitoring? 9 Important Points
Structural Engineering vs Architecture
Structural Engineering
Building engineers design projects such as buildings, bridges, dams, etc.
While most of their duties are office-based, but they are also required to visit construction sites for technical query support and to ensure that construction was completed smoothly. Some projects require practical problem-solving or value engineering skills because there may be complex and real-time problems for the developer that they need to anticipate.
Building engineers should also stay focused and well-planned to ensure that the projects they are leading remain on track and are completed within the time frame and within the allocated budget. They also need meticulous leadership skills to lead the project team and liaise with clients and contractors to complete the project in time.
The responsibilities of a Structure engineer include:
Architects
Architects design outdoor and indoor spaces to meet the graphical appearance that the clients are expecting or looking for, as well as safeguarding that their design layouts are compliant with various design codes and regulations. They use various design software to develop the design layouts, though they also use handmade sketches, to quickly draw their thoughts.
Architects must also grow their visualization capabilities and creative mind to develop unique and innovative design layouts that meet the client's expectations.
Job responsibilities of an architect include:
Professional titles for Structure Engineer
Professional membership and titles play a very important role in career progression. Chartered Engineer, M.Instruct, Fellow, etc are some of the well-known titles provided by professional institutions like ICE, CIHT, etc.
Read More:
What is Finite Element Analysis | Finite Element Modeling? 9 Important Points
What is Earthquake Resistant Building | Structure? 8 Important Points
Important structure engineering software
Following are the well-known design software used in structural engineering.
What is the average structure engineer salary?
The average salary of a fresh graduate structure engineer in the USA varies from $65,000 to $75,000, although it differs from city to city and/or company to company too. Similarly, the salary range of the structure also varies from one country to other. But overall, we can surely say that it is one of the most demanding and growth-orientated sectors for newbie civil engineers.
A typical day job of a Structure Engineer
Although the job profile of structure engineers varies based on experience, project size, team composition, etc but here we are sharing a high-level non-exhaustive of activities that Structure Engineers perform in design and consulting firms:
I hope the blog provides you with a sound understanding of the Structural Engineering profession.
Please feel free to like, share and comment.

Admin, gcelab.com
Please see our Pillar Post to know why we founded gcelab.com.
Read More: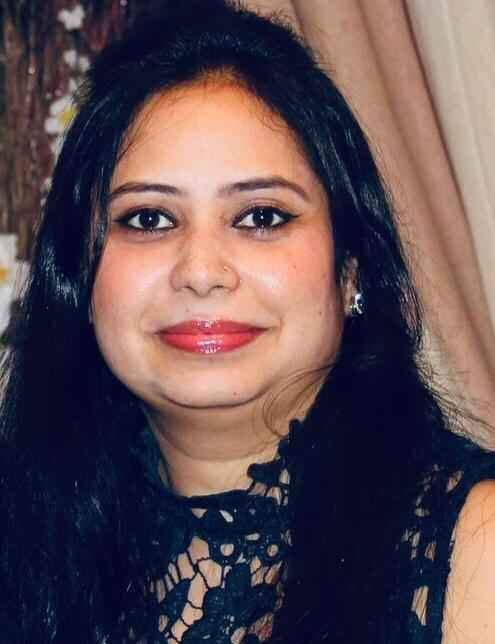 Pooja
Founder at gcelab.com, Pooja is an Entrepreneur unlocking human potential. Working in the Principles of Lean Start-up, Pooja believes in Transparency and User Happiness the most. Pooja's background in teaching gives her a sophisticated grasp on even the most tedious aspect of course building. She is passionate about people who believe that good is not enough.