Table of Contents
What are the top 10 safety risks in construction?
How can construction sites improve safety?
Top 10 Simple Construction Site Safety Rules:
What is a construction site safety plan?
Top 10 Occupational Health and Safety Tips
---
What is Construction Safety?
Any safety technique relating to the construction industry or construction sites is referred to as construction safety. Construction safety attempts to confirm that a construction site does not provide an immediate threat to the general public or construction employees, as well as ensuring that the finished product meets mandated safety requirements.
What is Construction Risk?
A risk is an internal or external occurrence that, if it appears, may cause the project to go wrong to accomplish one or more of its objectives. A danger mixed with volition or will is what it means to take a risk.
What are the top 10 safety risks in construction?
The following are only a few of the most common construction risks that can be found on a building site.
1. Working from a Heights
Building development – and even demolition – frequently necessitates craftsmen working at height. Every year, many accidents result in fatalities and injuries due to height-related variables. The dangers of working at a height are frequently exacerbated by restricted access and movement.
Employees who must work at heights must receive training, including safety awareness training.
2. Objects in Motion
A construction site is a constantly changing environment; risks are inherent in this profession and only increase as a project progresses, as things rise and expand.
With the sheer volume of continually moving vehicles and tradespeople - overhead lifting equipment transporting big loads, supply vehicles, dumper trucks everywhere, manoeuvring around a typically uneven terrain – construction sites may get extremely frantic.
3. Falls, Slips, and Trips
When you consider the wide range of activities that take place on a construction site at any given moment, it's no surprise that slips, trips, and falls occur on an almost daily basis. Construction sites are a jumble of holes in the ground, structures in various states of completion, scaffolding, and stored supplies and equipment; you'll need your eyes in the back of your head at times.
4. Noise
In the construction sector, noise is a big threat. Excessive, repetitive noise can create long-term hearing impairments as well as be a harmful distraction and cause accidents. Be aware that simple earplugs do not often provide complete hearing protection; companies must do and document a comprehensive noise risk assessment, as well as provide suitable PPE.
5. Vibration Syndrome of the Hand and Arm
Hand-arm vibration syndrome, or 'blue finger,' is a painful and debilitating occupational condition affecting the blood vessels, nerves, and joints that is caused by the extended use of vibratory power tools and ground working equipment.
Ex-construction workers who worked for years with little or no protection, using improper and poorly maintained equipment, usually identify this industrial sickness in compensation claim cases.
Based on your company's demands, Alcumus HSE may give measurement and advice.
6. Material & Manufactured Goods Handling
On a building site, materials and equipment are constantly moved around and lifted, whether manually or with the help of a forklift or other lifting equipment. Different transactions will have higher demands, but they all have the potential to be risky. If an employee's job entails manual labour, he or she must receive proper training.
When lifting equipment is utilised, sufficient training is required, which may include some type of test to ensure competency. Training records must be kept for verification purposes.
7. Collapse
It's more of a risk than a hazard — an accident waiting to happen. Excavations and ditches or trench collapse, bury, and badly harm persons working in them every year; measures must be considered before work begins.
Unintentional collapses are more common during demolition or when a partially built structure or scaffolding collapses, but they nonetheless account for a significant number of fatalities every year.
8. Asbestos
Asbestos is currently considered as an old problem by a new peer group of construction professionals, such as electricians, joiners, and plumbers, who regard asbestos as a relic of the past. However, this is a blunder. In the United Kingdom, there are approximate 500,000 public buildings that contain hazardous asbestos materials, which are often stashed away, forgotten, and, for the most part, harmless if left alone.
Site staff must be aware of where it is placed and what to do if they come across asbestos-containing items.
9. Respiratory Diseases Caused by Airborne Fibres and Materials
The construction sites are bustling with activity and produce a lot of dust. a thin, toxic mixture of dangerous compounds and fibres that can harm the lungs and cause diseases like chronic obstructive pulmonary disease (COPD), asthma, and silicosis. It's not enough to just give out PPE.
Employers have a responsibility to ensure that safety equipment is provided and used.
Failure to do so may result in disciplinary action as well as trouble with the health and safety executive.
10. Electricity
Every year, three workers in the construction business are electrocuted while working on commercial and residential projects. People who work near electricity lines and cables are also in danger. There are also an increasing number of electrocutions involving non-qualified electricians performing electrical work, such as joiners, plumbers, and decorators.
How can construction sites improve safety?
Following are some important tips:
Awareness
Training
Communication
Documentation
Proper equipment
Supervision
Innovation
Transparency
Top 10 Simple Construction Site Safety Rules:
Provide Training Before Tool Use or Heavy Equipment Operation
Assess Each Site to Identify and Minimize Dangers
Require Every Worker to Wear Protective Equipment
Implement Practices for Safe Site Visits
Investigate How to Reduce Fatigue
Install Signs to Remind People of the Risks and Requirements
Establish Procedures for Reporting Faulty Equipment
Invest in Construction wearables to Improve Safety
Remain Mindful of Weather-Related Hazards
Establish a Strong Safety Culture
What is a construction site safety plan?
A construction safety plan is a record that explains the processes, rules, regulations, etc that have been implemented or will be implemented to protect workers during the entire duration of a construction project. Not only should the document focus on preventing or eliminating accidents, but it should also detail how to respond to safety incidents, such as emergency medical services, rescue operations, and post-incident evaluation protocols.
Though the construction safety plan should be developed before the project begins, it should be an open document that can be easily modified as the project evolves or new dangers emerge on the job site.
Read More:
What is An OSHA Safety Plan?
An OSHA Safety Plan is a written document that outlines potential workplace dangers as well as the policies, procedures, and work practices in place to mitigate such risks. OSHA does not mandate a general safety plan, despite the fact that certain states do.
Top 10 Occupational Health and Safety Tips
Train employees very well
Team up with occupational clinicians
Reward employees for safe behaviours
Ensure employees have the correct tools and have regular equipment checks.
Use signs and labels
Keep items clean
Encourage small breaks or timeouts
Implement safety procedures from day one
I hope the blog provides you with adequate knowledge of Construction Safety and its importance. Please feel free to like, share and comment.

Admin, gcelab.com
Please see our Pillar Post to know why we founded gcelab.com.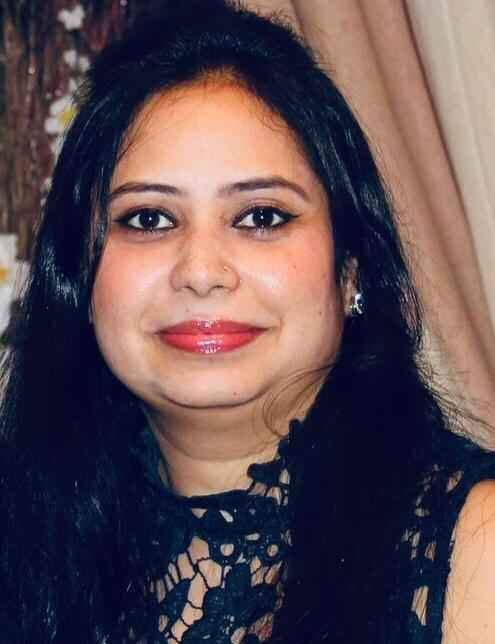 Pooja
Founder at gcelab.com, Pooja is an Entrepreneur unlocking human potential. Working in the Principles of Lean Start-up, Pooja believes in Transparency and User Happiness the most. Pooja's background in teaching gives her a sophisticated grasp on even the most tedious aspect of course building. She is passionate about people who believe that good is not enough.