Table of Contents
Is it easy to learn STAAD Pro?
What version of STAAD Pro to use?
Which one is the Best Structural Design Softwares?
Which software is better to use Etabs or STAAD Pro?
Which software is better to use SAP2000 or STAAD pro?
---
What is STAAD Pro used for?
STAAD or (STAAD Pro) is a computer-aided design and development program developed by Research Engineers International in Yorba Linda, CA in 1997. Build any kind of structure and share the synced information with confidence within your entire construction team, using STAAD Pro.
Make sure you have time and budget for finishing concrete, steel, timber, aluminium, and cold steel projects, no matter how complex they are. With confidence, you can build buildings anywhere across the globe using more than eighty international codes, minimizing the need for your team to learn multiple software programs.
Due to the changing modelling environment and advanced features such as dynamic change management and project management, you can add multiple advantages to the project:
Reduce the project cost- Reduce the project cost and design any type of building including culverts, petrochemical plants, tunnels, bridges, and piles.
Increase design productivity- Simplify your workflow to reduce duplication of effort and eliminate errors
Minimize project and delays- Provide accurate and economical designs to your customers and immediately open requests for change.
Is it easy to learn STAAD Pro?
If you are in the Civil Engineering community and you are probably a student with little experience or a lot of experience, but you want to learn Structural Design, then Staad Pro software is a must software to learn. It makes structural and design analysis easier for you.
Compared to the manual analysis and design process, Staad Pro assists you to save a lot of time. And it is very problematic to carry out a two-dimensional analysis manually. Three-dimensional analysis with Staad Pro would be a very minimum effort. Gcelab.com provides a comprehensive course to learn Staad Pro from scratch.
This architectural engineering software can do architectural analysis and construction of any type of architecture. The construction industry does not need this type of service, so you do not need to learn this software if you are in the Construction Industry, although it would be beneficial to know the basics of the software analysis and modelling outputs.
What version of STAAD Pro to use?
The followings are the non-exhaustive list of the STAAD Pro version.
90 (30 March 2017)
82 ( 12 July 2016)
70 (22 March 2016)
50 (03 December 2015)
45 (30 September 2015)
33 (23 June 2015)
STAAD Pro Basic– The basic STAAD option includes Finite Element Analysis and comprehensive physical modelling. STAAD Pro Advanced – It adds fast, advanced, and multifaceted analysis. Ensuring that the users are able to work efficiently and diligently is critical to the way STAAD Pro has been developed over the years:
Steel Auto-Drafter Workflow
Building Planning Editor's Navigation
Concrete Design Concrete
Read More:
How to become a Structure Engineer? 8 Important Points
What is Non-destructive Testing? 10 important points
How to learn STAAD Pro?
STAAD. Pro is an analysis and construction software that is extensively used to analyze and develop buildings, bridges, towers, industrial buildings, and facilities. The software now has its newest version, STAAD Pro V8i with novel and enhanced features.
The STADD Pro V8i can now investigate and design any type of engineering structure. Please visit our course page to see the details of the course module and content to learn Staad Pro. The course is designed to deliver all the essential material to learn and practice STAAD Pro. The student will acquire the knowledge to use the application effectively.
Which one is the Best Structural Design Softwares?
That's a really good question and it's important to know what is the most widely used software for analyzing and building software in public engineering. We have gone through a number of softwares and shortlisted some of the best ones that will help you to achieve your structural analysis goals.
STAAD Pro
SAFE
E-TAB
RISA
SAP2000
Takeoff
3d Max
Navisworks
Autodesk Revit
SketchUp
Which software is better to use Etabs or STAAD Pro?
This controversy is common these days because of the changed nature of public engineers to mathematics and AI-based strategies. These software are used to design 3D buildings, analyze them, and calculate building requirements. This is very effective in saving time by engineers, avoiding long calculations that take days, and experimenting with various designs with just a few clicks of a mouse. These software are compatible with other BIM software.
STAAD Pro
STAAD Pro is owned by Bentley and it can perform a complete analysis and design of any complex or simple structure quicker than manual calculation. The PRO CONNECT Edition is a distinct PRO CONNECT machine and using the visual model in STAAD for the BIM workflow.
It is quickly transformed into a structural analytical model in which one can share the models that are aligned with the confidence of multi-program team alliance and, most importantly, are safe and inexpensive designs. STAAD.Pro was the first architectural analytics software to use a unique matrix method to perform dynamic analysis.
The structure is first made into a combination of different structural elements in the matrix investigation using the flow method (frame elements or finished objects). Each component has a thought-provoking mechanism for joints that fulfill the equilibrium of compulsion and alignment of movement. STAAD Pro integrates almost all globally recognized building codes and still eats less memory space.
The interface with other associated software is also very smooth and easy to understand.
ETABS
ETABS is owned by Computers and Structures Incorporation. The new, flexible, intelligent ETABS is the modern integrated design analysis and software. ETABS integrates modeling, analysis, composition, and reports production for a single or multi-user interface.
ETABS offers an extensive range of designs like gravity, thermal, lateral loads, static and dynamic statistics, etc. ETABS can test any mix of 3D frames or walls. The shear wall feature is specifically premeditated for ETABS and assists in modeling key curved walls, elevator walls, and non-breakable walls.
ETABS has diverse features such as the capability to analyze and design various shapes of columns like L-columns, T-columns, Poly-shaped columns, etc. With this software, the structure of a flexible beam can be constructed that creates shear walls with openings that follow the design codes.
If one is analyzing and designing the concrete reinforced structure, ETABS is recommended software. The user interface of Etabs is simple, and the analytics provides are accurate and economical. To understand the various aspects of architectural engineering, one has to study both Staad Pro and ETABS.
These softwares are recommended for design purposes because these softwares made complex structural calculations easier.
Read More:
What is Structural Health Monitoring? 9 Important Points
What is Finite Element Analysis | Finite Element Modeling? 9 Important Points
Which software is better to use SAP2000 or STAAD pro?
STAAD Pro offers architects and engineers to analyze and design almost every type of building using flexible modeling and advanced features. Flexible modeling is given a state-of-the-art environment and the design supports more than 70 country codes and more than 20 US codes in 7 languages.
Advanced structural analysis and design include features such as the 10CFR Part 50 nuclear certificate, 10CFR 21, ASME NQA-1-2000, etc. From its 3D graphics design to a wide variety of analytics and design elements integrated into a single user interface, SAP 2000 has been considered to be one of the most productive and effective systems.
This intuitive interface permits users to build structure models swiftly and accurately without steep learning delays. Users can easily use the SAP 2000 in all analytical and design responsibilities. Complex 3D models can be produced and assembled with powerful templates.
Integrated design codes can robotically create winds, waves, bridges, and earthquake loads with automated concrete and steel construction code testing in the US, Canada, and other countries. From simple 2D static framework analysis to powerful 3D complex analysis, SAP 2000 is the simplest solution, most productive in architectural analysis and your design needs.
I hope the blog provides you a sound understanding of the Structural Engineering profession.
Please feel free to like, share and comment.

Admin, gcelab.com
Please see our Pillar Post to know why we founded gcelab.com.
Read More: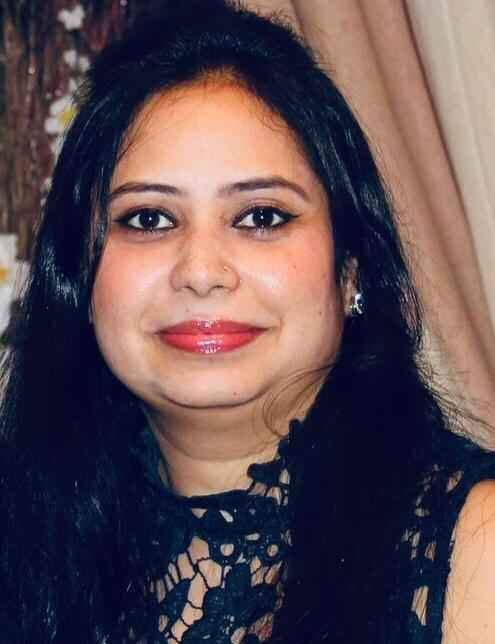 Pooja
Founder at gcelab.com, Pooja is an Entrepreneur unlocking human potential. Working in the Principles of Lean Start-up, Pooja believes in Transparency and User Happiness the most. Pooja's background in teaching gives her a sophisticated grasp on even the most tedious aspect of course building. She is passionate about people who believe that good is not enough.