Table of Contents
Educational Requirement of Highway Engineer
Key Domains for Highway Engineers
Highway Designer with technical skills of highway design software
Highway Pavement Design Expertise
Highway Specification Expertise
Highway Construction Details Expertise
Professional Training Courses, Qualification and Titles for Highway Engineers
What is the Average Salary of Highway Engineer?
Where do Highway Engineers work or Job Outlook of Highway Engineers?
---
Many students enquired me, how to become a successful Highway Engineer, so here I am summarising a blog to guide our newbie students.
Highway Engineering involves the design, construction, operation & maintenance of roads to ensure safe & effective transportation of people & goods.
Educational Requirement of Highway Engineer
Highway Engineer jobs are specialised skilled jobs. The minimum educational requirement is a bachelor's degree in Civil Engineering, but you need to have additional training of one or more key domains within highway engineering to call yourself as a Highway Engineer.
Key Domains for Highway Engineers
To become a Highway Engineer, you need to decide what would be your key domains. You can choose one or more key domains and develop your skills:
Highway Designer with technical skills of highway design software
Highway Design is one of the most demanding domains within highway engineering. To become a highway designer, you need to have hands-on experience with one of the design tools:
Bentley's MX Road or Open Road
Bentley's MX Road or Open Roads presents a new complete modelling environment to provide construction-driven engineering to assist fast-track project delivery of road networks, unifying design and construction progressions from concept to completion.
Autodesk AutoCAD Civil 3D software is a civil engineering design and documentation solution that supports Building Information Modelling (BIM) workflows on a variety of civil infrastructure project types, including roads and highways, land development, rail, airports, and water. To get more inside, read our blog "What is BIM Modelling?".
Having sound knowledge of the above design tools will certainly help you to become a highway designer but to become a successful designer, you must have sound knowledge of the Design Guide and knowledge of best design practices.
Highway Design Guides:
Highway Engineering Courses and Best Design Practices:
You will develop the best design practices with your experience and with your lessons while working on many projects. It will be gained over a period of time (years of experience) but what if you get these lessons from industry experts. Yes, that's what gcelab.com does for you. The gcelab.com provides online courses in various civil engineering disciplines.
All their courses are developed to align with industrial requirements and share the best design and construction practices of the world. For example, do you know what is Camber and Superelevation and Rolling Crown Design? If not, please this blog "Type of Road Camber & its advantages" for details.
All these key issues are precisely covered in our course modules. Also, their YouTube channel provides various free online courses and interviews with various civil engineering experts. These interviews would surely help you learn lessons from their professional journeys, hardships, and achievements.
Highway Pavement Design Expertise
Highway Pavement Expertise is a newly emerging sector due to the high demand for cost-effective and value engineering solutions in the road construction industry. Full Depth Pavement Construction costs are one of the biggest chunks of a road project. The construction industry is very keen to optimise this cost as much as possible.
Testing and analysing the life of existing road pavement and enhancing it without the need for complete replacement is the new mantra. There are many Pavement Investigations and Advanced lab tests available to investigate the remaining life of existing road pavement.
Pavement Core Tests
Indirect Tensile Stiffens Tests (ITSM)
Repeated Load Axial Tests
Compressive Strength Tests
Dynamic Cone Penetrometer Tests
And, there are many proven techniques and bespoke materials available to enhance the life of existing road pavement. Geogrid, GlassTex, BaseTex, etc are widely used products for asphalt reinforcement and pavement repairs
Highway Specification Expertise
Specification of Highway Works is one of the key documents when it comes to construction and tendering for road projects. Strong knowledge of Highway specifications can certainly provide you with an edge over the others. However, it does need a lot of hard work and project experience to have a sound knowledge of highway specifications.
But no harm to start your journey by shadowing an expert in your firm and learning the granularities of highway specifications.
Highway Construction Details Expertise
There are many highway products that are standard products and widely used, such as Kerbs, Tactiles, Edgings, Manholes, Road Gullies, Trief Kerbs, etc. Various Product providers develop these products and supply them to contractors during the road construction stages.
These product-based companies also invest massively in innovation to develop innovative and cost-effective products. Gaining the knowledge of these existing products and new innovative products will certainly help you to make your project more cost-effective. So, start making a library of these highway products and recommend it to your project managers showing all the advantages and value additions.
Professional Training Courses, Qualification and Titles for Highway Engineers
Within the Civil Engineering Industry, there is a huge importance of professional training, professional qualification and Titles. The esteemed professional bodies like ICE UK, CIHT UK, Engineers Ireland, IEI, India, NCPE USA, etc are globally recognised bodies. Their membership and professional titles play an extremely important role in career progression.
Nowadays online training and certification are also gaining a lot of momentum and the industry respects these online training programmes. The gcelab.com or similar training providers provide professional training to their corporate clients and to individual professionals. Online training comes with various advantages.
It's handy if you have a smartphone to watch courses online, it's generally way more economical than classroom-based courses and it's 24X7 to watch and repeat it whenever you need to see it.
What is the Average Salary of Highway Engineer?
The 2019 survey of Payscale.com suggests that the average salary for an entry-level Highway Engineer job in the USA is $67,000. Although it varies from big metropolises to small cities, experience levels, etc. The salary structure of a Highway Engineer job in other countries also stays in higher brackets, so overall the Highway Engineering profession propositions a decent salary package and exhilarating career opportunities.
Where do Highway Engineers work or Job Outlook of Highway Engineers?
Highway Design Engineers typically work in an office environment with a limited requirement of site visits to understand site topography, etc. Although the role of highway engineers certainly needs greater site participation. And if you get a job in a construction firm as a highway engineer, then the majority of the tasks will be based on live site conditions.
Highway engineering consulting firms, Highway design software development firms, Highway construction firms, Government organisations, etc are potential employers of Highway Engineers.
Key Takeaways
Highway Engineering professionals are in massive demand. It's an exhilarating, demanding and challenging sector. Civil Engineering is in transiting very rapidly towards 3D and 4D uses of BIM-based digital models. It means in the coming years or so, we will witness more and more use of BIM or similar 3D/ 4D technologies.
The newbie highway engineers need to watch this technological transition very closely. There is an incredible job opportunity for them to jump in their career if the right opportunity is seized at the right time.


Regards, Pooja
Founder gcelab.com
Please see our Pillar Post to know why we founded gcelab.com. Read More: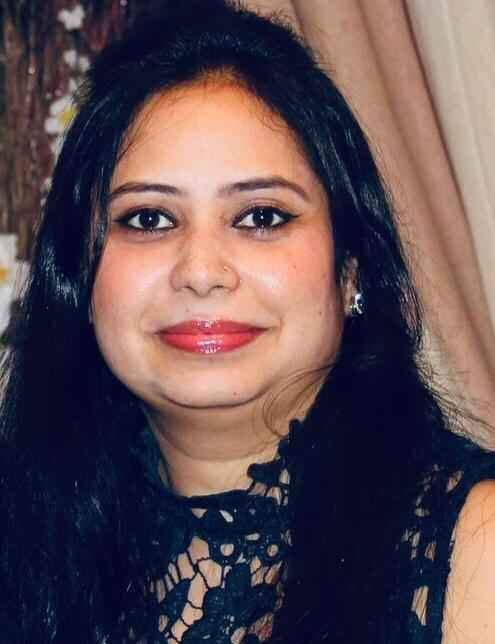 Pooja
Founder at gcelab.com, Pooja is an Entrepreneur unlocking human potential. Working in the Principles of Lean Start-up, Pooja believes in Transparency and User Happiness the most. Pooja's background in teaching gives her a sophisticated grasp on even the most tedious aspect of course building. She is passionate about people who believe that good is not enough.