Table of Contents
Isambard Kingdom Brunel (1806-1859):
Julius Adams Stratton (1901-1994):
George Washington Gale Ferris Jr. (1859-1896):
Sir Mokshagundam Visvesvaraya (1861-1962):
Michael Collins Persse (1806-1869):
---
In this blog post, we have covered a summary of the World's Greatest Civil Engineers of all time.
Let's crack on:
Isambard Kingdom Brunel (1806-1859):
A British engineer, well known for his innovative and visionary designs in rail transport and maritime engineering. Principality of Isambard Known as an inventive and creative professional in civil engineering history, one of the 19th-century engineering titans, and one of the highest stature of the Industrial Revolution, Brunel FRS was a Britsh civil engineer who revolutionised the country with his innovative projects.
The first intent-built transatlantic steamship was among the many steamships and infrastructure that Brunel constructed. He also created the Great Western Railway (GWR), dockyards, and a series of steamships. Public transportation and engineering both benefited greatly from his innovations.
Some of Brunel's endeavours failed, but even the ones that did often featured novel approaches to old technical challenges. While working as an engineer, Brunel made a number of ground-breaking advances. He helped construct the 1st tunnel under Thame River, and he conceived and constructed the first propeller-driven, marine ship the SS Great Britain.
Brunel used meticulous surveys to reduce gradients and bends on the GWR, establishing new benchmarks for a perfectly-built railway. The Box Tunnel, at 3.2 kilometres in length, was built alongside new bridges and viaducts, both of which were extremely costly to build.
In a 2002 BBC survey ranking the 100 Greatest Britons, Brunel came in at #2.
Gustave Eiffel (1832-1923):
French engineer who designed the iconic Eiffel Tower in Paris and several other structures, including the internal structure of the Statue of Liberty in New York. The Eiffel Tower in Paris is named after Gustave Eiffel, the French civil engineer, whose complete name was Alexandre-Gustave Eiffel.
Eiffel started his career in the metal construction in 1855, after graduating from the College of Art and Manufacturing, and he is best known for his bridge designs. In 1858, he oversaw the construction of a bridge in Bordeaux.
In 1877, he built a steel arch bridge over the Douro River in Oporto, Portugal, with a span of 525 feet (160 metres). He then built the Garabit viaduct over the Truyère River in France, with a span of 540 feet (162 metres).
When constructing bridges, he pioneered the use of compressed-air caissons. He planned the formation of the Statue of Liberty which was finally placed in New York Harbor.
When Eiffel completed the Eiffel Tower in 1887–1889), he shocked the world and earned the moniker magician of iron. He used the tower to conduct several tests, all of which piqued his interest in aerodynamics.
The first aeronautical laboratory was constructed by him at Auteuil, outside of Paris, and he worked there throughout World War I. In 1921, he donated the facility to the French government.
John Smeaton (1724-1792):
A British civil engineer, well known for his work in the field of hydrodynamics and as the Father of Civil Engineering. The English engineer John Smeaton (born June 8, 1724, in Austhorpe, Yorkshire, England; died October 28, 1792, in Austhorpe) is widely regarded as the father of the modern field of civil engineering in Britain.
He is also famous for building the first lighthouse in the United Kingdom, which was an all-masonry structure on Eddystone reef off the coast of Plymouth, Devon.
After publishing several scientific articles in London, Smeaton was elected to the Royal Society that year (1753). He had previously studied the art of making mathematical instruments in London. The year 1754 marked a watershed moment in Smeaton's career; he had travelled to the Low Countries to investigate harbours, canals, and mills.
By using dovetailed blocks of the portland stone, he constructed the third Eddystone Lighthouse between 1756 and 1759; this method eventually became the norm for lighthouses and other buildings located in areas subject to high waves.
In addition to completing the harbour at Ramsgate, Kent, and constructing bridges in Perth, Banff, and Coldstream, Scotland, Smeaton created a route between the Atlantic and the North Sea by constructing the Forth and Clyde Canal in Scotland.
Julius Adams Stratton (1901-1994):
American electrical engineer and educator who made significant contributions to the field of microwave engineering. "A U.S.-based electrical engineer and academic administrator, Julius Adams Stratton was born on May 18, 1901, and passed away on June 22, 1994.
He spent one year at the University of Washington, where he joined the Zeta Psi society, before transferring to MIT, where he earned a bachelor's degree and a master's degree in electrical engineering. The Technische Hochschule (ETH Zurich), Switzerland, granted him a Doctor of Science.
In 1950, Stratton was accepted into the National Academy of Sciences and in 1956, he was inducted into the American Philosophical Society. After holding several lower-level positions at the institute, including director, vice president, and chancellor (1956), he became president from 1959 to 1966.
Our Country and the Sea had far-reaching effects on ocean research and policymaking in the United States and around the world. The Stratton Commission is now a popular name for the group that was formed. The National Academy of Engineering counted Stratton among its original members.
The Julius Adams Stratton Student Building at the Massachusetts Institute of Technology (MIT) is named after him.
Ove Arup (1895-1988):
Danish engineer, well known for his innovative designs in the field of structural engineering and his work on many landmark structures, including the Sydney Opera House. Having joined the Danish company Christiani & Nielsen in Hamburg in 1922, Ove Arup was promoted to the position of chief engineer in the London branch in December 1923.
On the seafront of the nearby Essex coastal resort of Canvey Island, he created the Labworth Café with built-in shelters. There is a café, which is the only structure in existence that Arup developed from scratch.
Afterwards, he became a structural expert for the Tecton partnership, where he worked on projects like the Whipsnade Zoo, and Penguin Pool at London's Regent's Park Zoo as a supervisor.
Arup's close connection with Berthold Lubetkin, Tecton's senior partner, was crucial to the success of both men's careers.
In 1935, he was elected to the MARS Group's executive council. He and one of his cousins Arne established the engineering and construction company Arup & Arup Limited in 1938.
Read More:
George Washington Gale Ferris Jr. (1859-1896):
American engineer who designed the original Ferris wheel for World's Columbian Exhibition, in Chicago USA.
In 1875, Ferris departed Nevada for Oakland, California, to enrol in the California Military Academy. He graduated the following year. He graduated as Civil Engineer from Rensselaer Polytechnic College in Troy, New York, in 1881.
At the beginning of his career, Ferris worked in the railroad business because he was enthusiastic about constructing bridges. It was in Pittsburgh, Pennsylvania, that he established G.W.G. Ferris & Co. to conduct quality assurance testing and inspections on metals used in the construction of railways and bridges.
Joseph Strauss (1870-1938):
American civil engineer and bridge builder, well known for the construction of the Golden Gate Bridge in San Francisco. Joseph Baermann Strauss was a structural engineer who pioneered the modern bascule bridge, was born on January 9, 1870, and died on May 16, 1938.
Construction of the Golden Gate Bridge was led by him as its principal engineer. He was born into a creative German-Jewish household in Cincinnati, Ohio. After studying civil engineering at the University of Cincinnati, he earned his degree in 1892. He was head of the senior class, a member of the Sigma Alpha Epsilon fraternity, and a poet.
On the San Francisco, besides the bridge, you can find his monument. Forest Lawn Memorial Gardens in Glendale is where he was laid to rest.
Thomas Telford (1757-1834):
Scottish civil engineer and architect, well known for his road, bridge, and canal building projects in Britain. The 'Colossus of Roads,' Thomas Telford, established the Society of Civil Engineers and was the most well-known British engineer of his time. "
An apprentice mason at first, he relocated to Edinburgh in 1780 and then to London two years later to work at Somerset House. In 1787, he was given the position of Surveyor of Public Works, Shropshire, and he also became the Ellesmere Canal's architect.
The results of these surveys and plans to improve harbours are among the records of burghs and public bodies kept by many Scottish archives, and he returned to Scotland in 1790 to do so on behalf of the British Fisheries Society. Numerous canals, bridges, harbours, temples, and mansions were constructed by him.
For the government, he constructed 920 miles of roadways and 120 bridges in the northern counties of Scotland between 1803 and 1823. His most famous works include the Dean Bridge in Edinburgh, the Menai Suspension Bridge in North Wales and Caledonian Canal.
Sir Mokshagundam Visvesvaraya (1861-1962):
Indian engineer and statesman, well known for his contributions to the fields of irrigation, water supply, and flood protection in India.
The 15th of September, Visvesvaraya's birthday, is observed as Engineer's Day in Sri Lanka, India, and Tanzania because of his prominence as a civil engineer in those countries.
After serving as a construction engineer for British India, Visvesvaraya was given the honorary title of CIE. and was awarded KCIE in due time. In 1955, the Government of India honoured him with the Bharata Ratna.
Irish civil engineer who designed the first public water supply systems in Ireland and England. Collins earned his Bachelor of Engineering degree (BE) from the University of Canterbury, New Zealand and his Doctor of Philosophy (PhD) from the University of New South Wales, Australia.
Professor Collins along with other colleagues at the University of Toronto created the Compression Field Theory and its subsequent modification, which provide a rational foundation for the shear design and have garnered international acclaim.
Collins was among the top 10 candidates in the province of Ontario for TVOntario's first Elite Lecturer contest back in 2005. Collins was made a Member of the Royal Society of Canada that same year, 2011.
Hope you would like this blog post that is dedicated to the Great Civil Engineers of all times. Please free to like, share and comment.

Admin, gcelab.com
Please see our Pillar Post to know why we founded gcelab.com. 
Read More: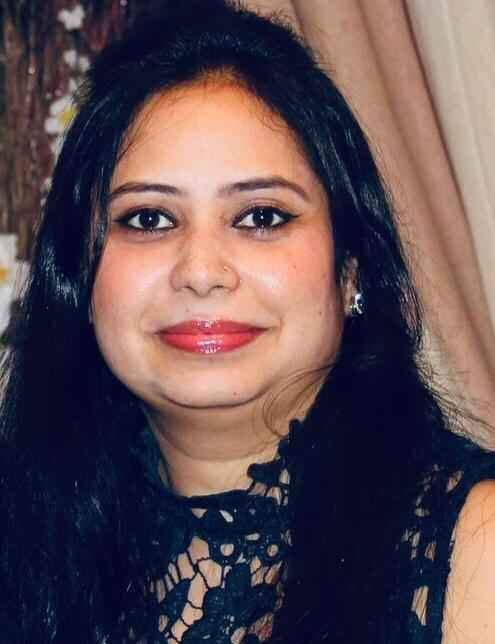 Pooja
Founder at gcelab.com, Pooja is an Entrepreneur unlocking human potential. Working in the Principles of Lean Start-up, Pooja believes in Transparency and User Happiness the most. Pooja's background in teaching gives her a sophisticated grasp on even the most tedious aspect of course building. She is passionate about people who believe that good is not enough.