Table of Contents
How to do Topographical Survey?
Horizontal Distance Tachymetry:
What are the types of equipment required for the Topographical Survey?
How much Topographical Survey Cost?
What are the outputs of the Topographical Survey?
What are Future Technologies for Topographical Survey?
Global Navigation Satellite System
Drone Survey for 3D ortho-mosaic mapping
Advantage of Future Technologies for Topographical Survey
---
What is Topographical Survey?
A topographical survey is sometimes known as a land survey or topographical land survey, and it is also described as a contour survey. A topographical land survey determines the accurate location and characteristics of natural and man-made elements within a given region of land. The survey is then turned into an accurate plan that incorporates human-made characteristics like boundaries, fencing, neighbouring buildings, and walkways, among other things.
Natural elements such as ground, trees, ponds, walls, earthworks, etc are also picked up by the topographical survey.
How to do Topographical Survey?
Horizontal Distance Tachymetry:
A quick optical method of measuring distance using a telescope with crosshairs and a stadia rod (one stadium = 607 ft). Calculating the slope distance by means of a tape and converting it to lateral distance with the cosine of the gradient difference in height of telescope to the stadia rod.
Levelling comes very accurately because elevation differences are measured than calculated. At each location, the automatic levelling is taken twice. A backsight to a station placed before the level on the track and foresight to the station is placed after the station along the traverse.
What is Stadia Rod?
Stadia Rods are used for Tachymetry Survey. A small Stadia Rod is used for shorter distances of 80m to 120m and a big size Stadia Rod is used for longer distances. Normally a Stadia Rod comes with a height of 3.5 to 6m.
The direction of the Survey:
Vernier scales are used to precisely measure horizontal angles with a compass. A magnetic north-south line is used to describe the direction in relation to a reference line or true meridian. The line parallel to the magnetic lines of the earth is known as a meridian.
What are the types of equipment required for the Topographical Survey?
A topographical survey is carried out with precision equipment, which aids in the creation of an Auto-CAD (computer-aided design) layout that properly details the surveyed sites. Surveyors frequently use advanced CAD software, such as Autocad or Microstation, to map site data and produce fully scaled 3D models of the project to a very high standard.
Surveyors will employ precise GPS technology to locate and fix the station points or permanent marker points on the land. The recorded points are then used as reference markers, allowing the survey area to be aligned with the local or national coordinate system.
Read More:
What are As-Built Drawings in Construction? 6 Important Points
Road Restraint System Design Course: 5 Important Modules
How much Topographical Survey Cost?
The average cost of a land survey varies with the size or extent of the site area. It also varies with survey processing and output requirements requested by the client. The average topographical survey of an area of approximately 1Ha would vary from $10K to $15K and dependent on many factors including processing fee, out requirement, survey location, etc.
What are the outputs of the Topographical Survey?
A topographic survey collects information about the land's natural and man-made characteristics, as well as its terrain. Buildings, trees, fences, and streams are permanent structures that define the existing ground and its boundaries. The altitude of the terrain is represented by land contour lines and spot levels.
What are Future Technologies for Topographical Survey?
The future of professional land surveying is changing swiftly due to technological advancement that is increasing at an exponential rate. As this tendency will surely continue, existing and prospective professionals should be aware of these developments and what they mean for their career pathways.
There are several jobs and career options that cover the whole range of high-tech land surveying services, ranging from governmental land management to small local enterprises to huge international engineering and land surveying firms.
A professional land surveyor can work on a wide range of tasks, from simple documenting of property boundaries (mapping) to large architectural and engineering projects (mapping, topography, building planning, and staking) to comprehensive measuring and mapping of acres for a variety of purposes.
The land surveying profession advances in tandem with technological advancements. Land surveying is evolving not only in terms of how it is done but also in terms of where it is done and by whom.
Global Navigation Satellite System
The global navigation satellite system (GNSS) refers to the satellite constellation that delivers worldwide or regional navigation, positioning, and timing (PNT) services. GPS is the most widely used global navigation satellite system.
Auxiliary systems can also be referred to as GNSS, although there are far too many international augmentations to cover here.
Lidar Point Cloud Survey
LiDAR is a methodology rather than a technology. LiDAR, or light detection & ranging, is primarily a remote sensing technique that collects measurements to produce 3D models and maps of objects and environments.
LiDAR determines spatial relationships and shapes by gauging the time it takes to receive the signals to bounce off objects and return to the scanner using ultraviolet, visible, or near-infrared light.
Read More:
30 Most demanding and useful design software for Civil Engineers
What is Swept Path Analysis? 6 Important Points
Drone Survey for 3D ortho-mosaic mapping
Drone surveying has a lot of potential for GIS specialists. Topographic surveys may be carried out with a drone that is of the same high quality as those gathered using traditional methods but in a fraction of the time. This significantly minimizes the expense of a site survey and resource expenses.
Advantage of Future Technologies for Topographical Survey
For hundreds of years, surveying technology has helped us to measure everything from ancient wonders of the globe to the modern buildings we live in today. Although we've come a long way since ancient Egypt's rope stretchers, land surveying technology is continually advancing.
Land surveying's future, like that of any other sector, is expected to advance in the coming years. With the increased use of drones, advancements in mobile 3D mapping, and innovations in data management, surveying has a bright future ahead of it.
The changes have repercussions for the sector in terms of data collection, data storage, and information gathering that is more accessible and flexible. I hope the blog provides you with adequate information about Topographical Survey and its associated features.
Please feel free to like, share and comment.

Admin, gcelab.com
Please see our Pillar Post to know why we founded gcelab.com.
Read More:
What is Stopping Sight Distance? 6 Important Points
How to design a Roundabout? 4 Important Points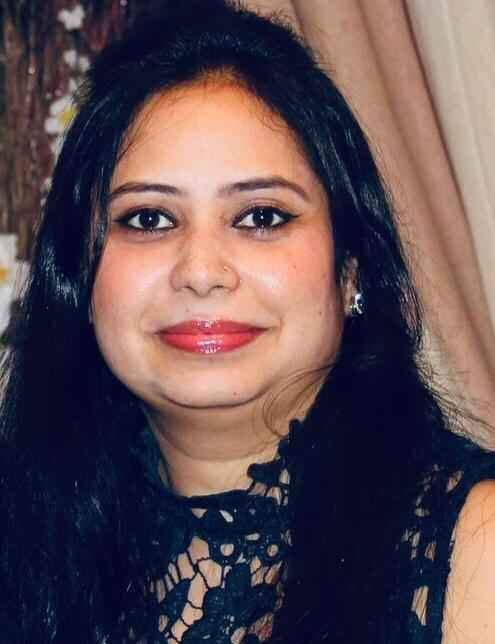 Pooja
Founder at gcelab.com, Pooja is an Entrepreneur unlocking human potential. Working in the Principles of Lean Start-up, Pooja believes in Transparency and User Happiness the most. Pooja's background in teaching gives her a sophisticated grasp on even the most tedious aspect of course building. She is passionate about people who believe that good is not enough.