Table of Contents
Can Pile foundations withstand more weight than spread footing?
What are pile caps and their functions?
What are the different types of Pile foundations?
Depending on the Function or Use:
Materials and Construction Methods for Soil Compactor Piles:
When should you use for bored piles and driven piles?
How do you calculate Pile spacing?
How to determine the thickness of the Pile Cap?
Innovation in Pile Cap Design:
Fibre-reinforced polymer (FRP) pile caps:
Risks and Mitigation Measures of Pile Cap Design
---
What are a Pile and Pile Cap?
A pile is a long cylinder of strong material, like concrete that is pushed into the ground to provide a stable foundation for structures built on top of it. The following scenarios need the usage of pile foundations: When a layer of poor soil is present at the surface. Because this layer is unable to hold the load of the building, the loads must be transmitted to the layer of firmer soil or hard rock that lies beneath the weak layer.
When a structure has a lot of large, concentrated loads, such as a high-rise skyscraper, a bridge, or a water tank. To create an appropriate stable foundation, a pile cap is a dense concrete pad that sits on concrete piles or timber piles put into the soft or less-strong ground that would otherwise need ground improvement. It is frequently found in the deep foundation of a building, usually a multi-story structure or at support level or heavy equipment, or in the deep foundation of a bridge.
The load of the building is distributed into the piles by the cast concrete pile top. A "raft," which is a concrete foundation floor sitting directly on soft soil that may be prone to subsidence, is a comparable construction to a pile cap.
Yes, the load-carrying capacity of pile foundation is superior to spread footings. The pile foundation transmits the load to the hard strata.
What are pile caps and their functions?
Pile caps are dense reinforced concrete mats that sit over "concrete or wooden piles (driven, bored, or cast-in-place) to provide foundation stability. The major aim of the pile cap is to transmit the load of the columns to the underlying piles, which is usually too large for large buildings. The pile caps are tested and designed to withstand the load of the superstructure.
A rough foundation is a comparable form of foundation for pile caps. The load from the columns is carried directly through the raft to the mud straight in the case of the raft, which is a dense and broad RCC slab lying immediately at the base. The raft can only be utilised if the soil layer is stable and capable of sustaining large weights without failing; otherwise, piles and pile caps are typically used.
Read More:
How to become a Structure Engineer? 8 Important Points
What is Non-destructive Testing? 10 important points
How to Learn ETABS Step by Step? 7 Important Points
Features of Pile Cap
The M25 mix is the minimal concrete grade that can be used to make heaps and pile caps.
A full pile cap can be fitted intact in the case of minor piles, such as 2-3 piles.
Casting is done in layers for larger pile caps.
The column reinforcing bars are embedded in the pile caps up to the length of their growth.
After casting, the pile caps are fixed for 28/29 days and the shuttering is detached, the adjacent soil is flattened and compacted using a compactor.
When a number of piles are grouped, piles are constructed like a raft instead of piles.

Shape and Size of Pile Caps:
Pile caps are dense reinforced concrete mats that provide foundation stability by resting on concrete or woodpiles (driven or bored and cast-in-situ). These pile cap sizes lower the amount of planning area required for a symmetrical pile layout in relation to the load. The pile cap should allow the outer pile to exceed a minimum of 150 mm, although it should not be excessive, typically not exceeding the pile's diameter.
Depth of Pile Cap:
The depth of pile cap is dependent on the following factors:
Shear Capability of Pile Cap.
Soil shrinkage and swelling.
Frost attacks.
Pile anchorage.
Water table & soluble sulfates.
Holding bolt assemblages for steel columns.
Because it is subjected to concentrated loads, the pile cap is usually deeper than the pad footing. This results in substantially stronger bending moments and shear forces. The additional depth, on the other hand, offers the pile top more rigidity, which helps transmit the load uniformly across all piles".
What are the different types of Pile foundations?
Pile foundations are classed according to their function, materials, and installation procedure, among other factors. The types of piling foundations utilised in construction are as follows:
Depending on the Function or Use:
Load Bearing Piles
End Bearing Piles
Sheet Piles
Materials and Construction Methods for Soil Compactor Piles:
Piles of wood
Piles of Concrete
Piles of steel
Piles made of composite materials
Read More:
Why does Concrete need Reinforcement? 6 Important Points
What is the Function of Bridge Foundation or Pier and its Types? 5 Important Points
Pre-stressed Concrete, Pre-tensioning and Post-tensioning: 3 Important Points
When should you use for bored piles and driven piles?
Driven piles are driven straight in and transmit the load by friction and/or bearing, whereas bored pier foundations are normally poured in place and transfer the load only through bearing Bored pier foundations are typically shallower than driven pile foundations.
When the top strata consist of degraded rock overlying strata of sound rock, bored pier foundations are preferred. It becomes difficult to drive bearing piles into the decomposed rock in this situation. Bored pier foundations can be easily erected in stiff clays that offer significant resistance to the drive of a bearing pile.
How do you size a Pile Cap?
The number of piles required to support the weight determines the plan dimensions of a pile cap. The shape and size of the Pile Caps are normally as below:
Hexagonal for six to seven piles
Triangular for three piles
Rectangular for more than seven piles
How do you calculate Pile spacing?
The pile should be at least 3 feet wide, 3 feet across, and 3 feet tall in order to reach optimal temperatures (one cubic yard). That is the smallest compost pile that can generate temperatures high enough to kill weeds and pathogens, but smaller compost piles will also work less efficiently.
How to determine the thickness of the Pile Cap?
Determining the thickness of the Pile Cap plays a very important in the process of the Pile Cap Design. The thickness of the pile cap should be adequate enough to comply with the anchorage bond length parameters. As a thumb rule, if the diameter of the pile is less than 550mm, then pile thickness will be twice the diameter of the pile cap. If the diameter of the pile is more than 550mm, then pile thickness will be (1/3 (8 times of pile diameter - 600mm)).
How to Install Piling Caps?
Piling caps are available in a range of sizes. It is recommended to provide 26 sizes of piling caps in two shapes:
Round and
Square, ranging from 6 inches to 18 and a half inches.
To begin, make sure the pilings are at the height you want them to be. Before you measure for the piling caps, make any final cuts. Making cuts afterwards may change the measurement of the pile, resulting in a poor-fitting hat, so make any necessary changes to the heaps before measuring for and purchasing pile caps.
Innovation in Pile Cap Design:
Here are some innovations in pile cap design:
Post-tensioned pile caps:
Post-tensioning is a technique that involves applying tension to steel cables after the concrete has hardened. Post-tensioned pile caps use this technique to increase their strength and reduce the amount of steel required, resulting in a more efficient and cost-effective design.
Precast pile caps:
Precast pile caps are manufactured offsite and then transported to the construction site for installation. This method reduces construction time and can result in a more consistent and higher-quality product.
Modular pile caps:
Modular pile caps are designed to be easily assembled and disassembled, making them ideal for temporary structures or structures that need to be relocated. They can also be used to speed up the construction process, as they can be prefabricated offsite and then assembled quickly on-site.
Fibre-reinforced polymer (FRP) pile caps:
Fibre-reinforced polymer FRP pile caps are made of composite material that is lightweight, corrosion-resistant and has a high strength-to-weight ratio. FRP pile caps offer a cost-effective solution for structures in corrosive environments, such as coastal areas or chemical plants.
Hybrid pile caps:
Hybrid pile caps combine different materials, such as steel and concrete, to create a more efficient design. They can be designed to maximize the benefits of each material while minimizing their drawbacks, resulting in a more sustainable and cost-effective solution.
Overall, these innovations in pile cap design have improved the efficiency, sustainability, and durability of structures, while also reducing construction costs and time.
Risks and Mitigation Measures of Pile Cap Design
| | |
| --- | --- |
| Risk | Mitigation |
| Inadequate bearing capacity of soil | Conduct a thorough geotechnical investigation to determine the bearing capacity of the soil. Choose appropriate piles or improve the soil before construction. |
| Inaccurate load calculations | Use accurate load calculations based on the actual loads that the pile cap will support. Verify the load calculations with a structural engineer. |
| Poor quality of materials or workmanship | Use high-quality materials and ensure that the pile cap is constructed according to the design specifications. Conduct regular quality checks and inspections during construction. |
| Settlement or heave of the foundation | Monitor the foundation for settlement or heave during and after construction. Take corrective action if settlement or heave exceeds the allowable limits. |
| Construction delays or budget overruns | Develop a realistic construction schedule and budget. Use efficient construction methods and monitor progress regularly. Make necessary adjustments to the schedule and budget as needed. |
| Environmental factors such as flooding, earthquakes or hurricanes | Consider the potential impact of environmental factors during the design phase. Use appropriate materials and design techniques to withstand these events. |
Like any other construction project, pile cap design comes with its own set of risks. Some common risks and mitigation measures of pile cap design are:
Overall, it is important to carefully assess and manage risks in pile cap design to ensure that the final product is safe, efficient and meets the required specifications. This can be achieved through careful planning, thorough inspections, and effective risk mitigation strategies.
I hope the blog provides you with a sound understanding of the Pile Cap Design and its associated features.
Please feel free to like, share and comment.

Admin, gcelab.com
Please see our Pillar Post to know why we founded gcelab.com.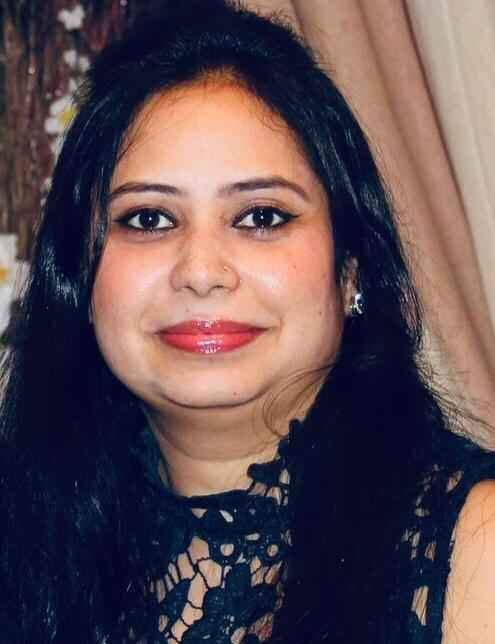 Pooja
Founder at gcelab.com, Pooja is an Entrepreneur unlocking human potential. Working in the Principles of Lean Start-up, Pooja believes in Transparency and User Happiness the most. Pooja's background in teaching gives her a sophisticated grasp on even the most tedious aspect of course building. She is passionate about people who believe that good is not enough.