Table of Contents
What is Etabs software used for?
How to learn Etabs Step by Step?
---
What is Etabs software used for?
ETABS is a type of engineering software that's employed in the construction industry. It offers sophisticated structure analysis and design software tailored to multi-story building systems. Modelling tools and templates, code-based load prescriptions, analysis methodologies, and solution strategies are all part of the integrated system.
The revolutionary new ETABS software programme is the ultimate comprehensive software solution for structural analysis and building design. This latest ETABS provides unrivalled 3D object-based modelling and visualisation tools, comprehensive design facilities for a wide range of options, and produces reports, drawings, schedules, etc. It allows users to quickly and easily decipher an application.
The ETABS software includes CAD type operational tools with a grid representation and an object-based interface.
It's a piece of construction software. It tests the load-bearing capacity of building structures and analyses and assesses seismic performance.
You may inspect and manipulate the analytical model with remarkable precision with this software. At every grid line, plans and elevation views are generated automatically.
Concrete shear walls and concrete moment frames are analysed using the ETABS programme. It is well-known for static and dynamic analyses of multi-storey frame and shear wall structures.
It is one of the most widely used civil design tools in the construction business, and it helps structural engineers work more efficiently. It also saves time and money by avoiding the use of general-purpose software.
The ETABS input, output, and analysis/ methodologies are specifically developed to make use of the exceptional physical and numerical properties of building-type structures. As a result, data preparation, output interpretation, and overall execution are all sped up with this analysis and design tool.
Read More:
How to become a Structure Engineer? 8 Important Points
What is Non-destructive Testing? 10 important points
History of Etabs software
Computers and Structures, Inc. (CSI) is a well-known and well-established structural engineering software firm based in California. CSI creates a variety of applications, including CSiBridge, SAFE, and CSiCOL, as well as ETABS and SAP2000. ETABS is Structures analysis and design software.
Is it easy to learn Etabs?
ETABS Software certification improves a candidate's overall profile and résumé. ETABS certification verifies a candidate's application expertise and efficiency. Candidates can quickly apply for positions in the design and construction business and take advantage of in-demand opportunities.
Yes, learning ETABS is very easy.
GCELAB provides a comprehensive course of Etabs covering all key aspects of analysis and design.
Please see the link to the Etabs Course page for details.
Best way to learn Etabs?
CSI, Inc. is actively developing Etabs, a multi-story building design and analysis programme. The capacity to handle 3D models quickly, easily, and effectively is the fundamental difference between ETABS and SAP2000. We would highly recommend going through our course module to learn it in the simplest manner and in your own pace.
Understanding ETABS is critical for civil engineers and civil engineering students because it is a commonly used analysis and design software in the industry; therefore, even if your current firm does not use it, learning it will help you in long run and for your career progression.
If you want to study Etabs without having to hire an instructor, you can use our YouTube. There are numerous YouTube channels covering some aspects of Etabs design, but for comprehensive knowledge, you can use our online Etabs Course. It is more structured, has 24X7 access, provides certification and also Mentor would be happy to answer your queries as and when you raise them.
The version of Etabs?
E-TAB 19.1.0 Update is the latest version of E-TAB.
Read More:
What is Structural Health Monitoring? 9 Important Points
What is Finite Element Analysis | Finite Element Modeling? 9 Important Points
How to learn Etabs Step by Step?
Our Etabs course will go through all of the procedures involved in concrete and steel structural analysis and design. Here are some of the course module's important features that we will be focusing on during the course:
The first module walks you through the ETAB software download and installation process.
The second module discusses the benefits of ETAB, as well as the plan's description, column and beam positions, and the plan's centerline.
ETAB modelling, plan explanation, 3D view, and elevation are all covered in the third module.
The fourth module includes design parameters, calculations, load assignment, and various types of loads such as DL, LL, WL, EL, and load combinations.
The fifth module covers structural analysis, deformation explanation, and storey displacement.
The sixth module of structure analysis covers shear force, bending moment, and 2-2 and 3-3.
The seventh module includes structural analysis, axial force explanations, torsion, and its reactions.
The design of beams and columns is covered in eight modules.
The slab design is covered in the ninth module.
The beam, column, and slab are all detailed in the tenth module.
The optimization of the structure is the subject of the eleventh module.
The twelfth lesson goes over two standard examples of structure modelling with a lift and a staircase.
Etabs vs STAAD Pro
If you're designing a reinforced concrete construction, ETABS is preferable to the STAAD Pro. The user interface is simple, the RC structure analysis values are superior, and we get more cost-effective data from ETABS than from STAAD Pro. For the study of steel construction frames, STAAD Pro is preferable to ETABS since the codes and user interface are well integrated with the STAAD Pro.
ETABS for reinforced concrete design and find it to be dependable because it has built-in options for optimisation, seismic analysis parameter calculations such as p analysis, non-linear direct integration analysis, time histories, and push over-analysis. It also provides tools for wind analysis with loaded codes, as well as the ability to account for gust loads.
Several of the choices listed above are not available with STAAD Pro. But, in the end, we recommend that students master both ETABS and STAAD Pro in order to grasp many aspects of structural engineering.
I hope the blog provides you with a sound understanding of the Etabs software.
Please feel free to like, share and comment.


Admin, gcelab.com
Please see our Pillar Post to know why we founded gcelab.com.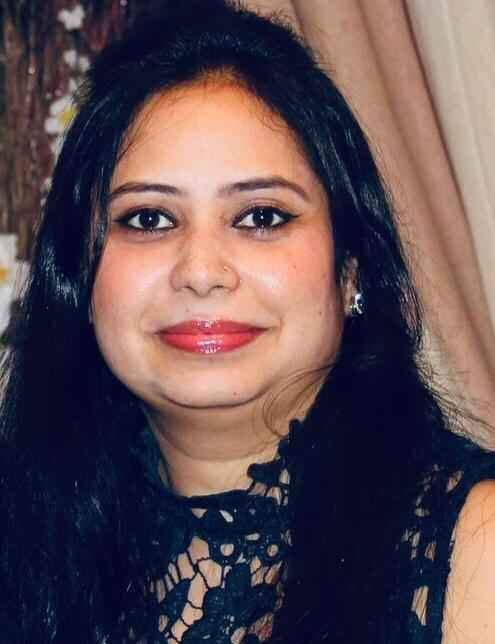 Pooja
Founder at gcelab.com, Pooja is an Entrepreneur unlocking human potential. Working in the Principles of Lean Start-up, Pooja believes in Transparency and User Happiness the most. Pooja's background in teaching gives her a sophisticated grasp on even the most tedious aspect of course building. She is passionate about people who believe that good is not enough.