Table of Contents
ECI Contract (Early Contractor Involvement) | ECI Procurement
Advantages of ECI Contract for the Client
Advantages of ECI Contract for the Contractor
Difference between NEC and ECI Contract
Difference between NEC3 and NEC4
Summary of Differences between NEC3 & NEC4
---

ECI Contract (Early Contractor Involvement) | ECI Procurement
Early contractor involvement (ECI Contract) is a kind of construction agreement in which the main contractor is brought on board early in the project to provide design feedback. The concept permits the contractors to have a say in the scheme's design and recommend cost-cutting measures.
Or in other words, we can also define it as- Early contractor participation (or 'ECI') is a construction contracting strategy that permits a builder to become involved and perhaps begin work before the design is complete. ECI engagements include "CM (Construction Management), GMP (Guaranteed Maximum Price), and MC (Managing Contractor)".
Methods of ECI Contract
ECI Contract refers to contractor engagement early in the project development process, which can occur through a variety of methods such as alliancing, management contracting, Integrated Project Delivery (IPD), or even a conditional two-stage contract in a construction project.
Advantages of ECI Contract for the Client
The following are some of the benefits of employing ECI:
Tendering is a less time-consuming method.
Construction variations are reduced.
Procurement models with a shorter delivery time offer more value than those with a longer delivery period.
The structure that is less antagonistic
More cost-efficient
Increased transparency (especially with respect to expenses) reduces risks such as lawsuits and increases shared obligations.
Advantages of ECI Contract for the Contractor
Contractor involvement at an early stage of the design process can allow them to take part in the design process and design decisions.
Develop a stronger teamwork ethic.
Introduce new ideas.
Provide guidance on constructability, sequencing, TM, and construction health & safety risk.
Give advice on how the works should be packaged.
Assist with the hiring of specialized contractors.
Use of ECI Contract
If the highway authority does not want to transfer preliminary design ownership to a contractor who is unsuitable for the project, ECI gives them that flexibility. If this is the case, the highway authority can split the first step by hiring the contractor a consultant to provide the advice on the design process that the highway authority will undertake.
This gives the highway authority freedom without requiring him or her to relinquish control of the design process or to negotiate and agree on the full construction contract. ECI is generally used in big-ticket infrastructure projects like port development or highway development, etc where contractors propose an innovative solution, value engineering, practical and constructible design solutions bearing construction cost and duration as a priority.
It can also be used on minor projects like road junction improvement or residential apartment or commercial building construction.
Read More:
NEC3 Contract
The New Engineering Contract ( (NEC) is a set of contracts that makes it easier to execute sound project management principles and practices while also outlining legal connections.
The New Engineering Contract (NEC), also known as the NEC Engineering & Construction Contract, is a formal system developed by the (ICE) Institution of Civil Engineers in the United Kingdom to guide the preparation of the document for civil engineering projects in order to obtain tenders, award contracts, and administer them. As a result, in the Works Information, they legally specify the roles and duties of Employers (who commission work) and Contractors (who carry out work).
The contract is divided into two parts:
Contract Data Part-1 (data provided by the highway authority) and
Contract Data Part-2 (data provided by the Contractor).
It includes in a variety of ways, making it a family of alternatives. The NEC is a collection of various forms of standard contracts that share the following characteristics:
Its application encourages good relationship management between the contracting parties and, as a result, robust management of the contract's work.
It may be utilized in a wide variety of commercial scenarios, for a range of jobs, and settings.
It's a straightforward and easy-to-understand paper with clear language and a simple format.
Difference between NEC and ECI Contract
Early contractor involvement (ECI) permits the Contractor to be selected under a 2-stage ECC contract before the construction detailing is fully defined and priced. This permits the Contractor to participate in the design development of the project as well as construction planning and sequencing.
This method promotes better teamwork, innovation, planning, and value engineering. Where an ECI approach is necessary, NEC has designed it as a supplementary clause to be utilized with the NEC3 Engineering & Construction Contract (Options C & E). This extra clause is proposed to encourage collaboration throughout the project and to share the benefits acquired from collaboration".
NEC4 contract
NEC4 is the most recent form of the NEC Contracts, having been released in June 2017. "The NEC4 contracts can be used for a variety of works, services, supplies and from big size projects to small size projects.
Option A is a priced contract with an activity schedule.
Option B is a price contract with (BOQ) Bill of Quantities.
Option C is a targeted contract with an activity schedule.
Option D is a targeted contract with (BOQ) Bill of Quantities.
Option E is a cost-reimbursable contract.
Option F is a management contract.
The NEC philosophy is established and distinctive mechanisms for partnership, transparent dealing, and robust project management in this updated edition. After receiving feedback from the industry, the NEC Contract has been modified and streamlined to reflect government preferences and evolving best practices.
As a result, the contract is more flexible, clear, and simple to use. NEC4 helps you to complete projects on schedule, within the budget, and with the highest standards, whether you're selling high-value commodities or low-risk ones.
Difference between NEC3 and NEC4
There is only one 'fee %' in NEC4, and it is now also in PSC4. Events in defined cost: the expense of preparing compensation events was expressly excluded from defined cost in the NEC3 priced contracts. This has been criticized as being too tough on suppliers.
Summary of Differences between NEC3 & NEC4
Language, glossary of terms
Communications – time bar, reasons
Early warning procedure, time frame
Contractor's proposal
Program acceptance
Acceleration
Application for payment
Final assessment with time frame
I hope the above blog provides you with an in-depth knowledge of ECI Contract. Please feel free to like, share and comment.

Admin, gcelab.com
Please see our Pillar Post to know why we founded gcelab.com.
Read More: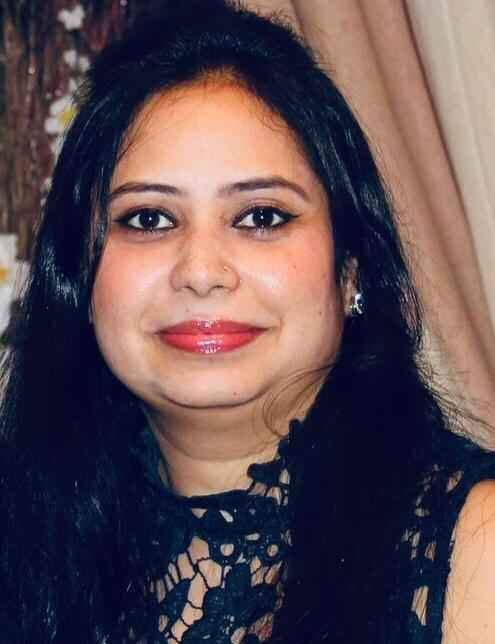 Pooja
Founder at gcelab.com, Pooja is an Entrepreneur unlocking human potential. Working in the Principles of Lean Start-up, Pooja believes in Transparency and User Happiness the most. Pooja's background in teaching gives her a sophisticated grasp on even the most tedious aspect of course building. She is passionate about people who believe that good is not enough.