Table of Contents
Top 15 Companies for Civil Engineers
---
If you are a Civil Engineering professional, it's vital for you to know the top 15 Companies for Civil Engineers to work for. Here, we are focusing on Civil Engineering Consulting firms.
Please note, our analysis of the best civil engineering firms is focused mostly on the larger firms based on their annual revenue, for two reasons.
Firstly, the revenue and other financial information of these companies are more readily available, and secondly, annual revenue is the most trusted parameter to gauge the performance of any company.
However, there are many great small consulting firms doing extraordinary work in the civil engineering consulting sector. But we have covered only larger multination firms here.
Based on the data available from the various online and media sources we have listed the top 15 consulting companies in the world. All these consulting firms are the biggest and largest firms in the world and they are represented by a great management team.
If you have comments or questions, we encourage you to leave them at the bottom of this post.
Top 15 Companies for Civil Engineers
| | | |
| --- | --- | --- |
| RANK | COMPANY | 2017 INTL. REVENUE |
| 1 | AECOM | $1,792,300,000 |
| 2 | Fluor Corp. | $1,295,700,000 |
| 3 | Jacobs | $1,089,985,541 |
| 4 | WSP | $754,471,000 |
| 5 | Thornton Tomasetti | $47,212,156 |
| 6 | Arup | $35,804,321 |
| 7 | Ghafari Associates | $33,400,000 |
| 8 | Jensen Hughes | $25,683,000 |
| 9 | Mason & Hanger | $16,885,674 |
| 10 | NV5 Global | $13,415,156 |
| 11 | SSOE Group | $12,554,764 |
| 12 | Stanley Consultants | $8,226,000 |
| 13 | ME Engineers | $7,570,000 |
| 14 | Ross & Baruzzini | $6,626,000 |
| 15 | Allen & Shariff | $5,534,978 |
Here is the detail of the top 6 consulting firms from the above list:
AECOM is an American multinational engineering firm. AECOM has approximately 87,000 employees globally and is number 157 on the 2019 Fortune 500 list. Employee Survey (July 2020) by Glassdoor provides an overall rating of 3.4 and 63% of employees of AECOM recommend it to its friends.
AECOM is one of the top brands in the civil consulting sector. So, it would be an honour to work for a company like AECOM.
Fluor Corporation is an American multinational engineering and construction firm headquartered in Irving, Texas. With its global presence in 50 countries, Fluor Corp is the largest engineering & construction company in the Fortune 500 rankings and is listed as 164th overall.
Employee Survey (July 2020) by Glassdoor provides an overall rating of 3.9 and 75% of employees of Fluor Corp recommend it to its friends.
Jacobs Engineering Group Inc. is an American international technical professional services firm. The company provides technical, professional, and construction services, as well as scientific and speciality, consulting for a broad range of clients.
As of September 2018, Jacobs had more than 80,800 employees globally, and more than 400 offices globally. Employee Survey (July 2020) by Glassdoor provides an overall rating of 3.6 and 71% of employees of Jacobs Engineering recommend it to its friends.
WSP Global Inc. is a Canadian business providing management and consultancy services to the built and natural environment. WSP is one of the largest professional services firms in the world, with approximately 43,600 employees in 500 offices serving in 40 countries.
Employee Survey (July 2020) by Glassdoor provides an overall rating of 3.6 and 70% of employees of WSP recommend it to its friends.
Thornton Tomasetti is an engineering consulting firm headquartered in New York City. The company operates more than 50 offices, serving clients worldwide. The company has expertise in structural engineering, façade engineering, forensics, renewal, construction engineering, property loss consulting, sustainability, applied science, protective design, and transportation.
Employee Survey (July 2020) by Glassdoor provides an overall rating of 3.5 and 77% of employees of Thornton Tomasetti recommend it to its friends.
Arup is a multinational professional services firm headquartered in London which provides engineering, architecture, design, planning, project management, and consulting services. The firm has over 16,000 staff based in 96 offices across 35 countries around the world.
Employee Survey (July 2020) by Glassdoor provides an overall rating of 4.0 and 88% of employees of ARUP recommend it to its friends.
Key Takeaways
It is observed that Civil Engineering graduates generally prefer to find their first job as early as possible without realizing that their first job can significantly impact their long terms of career prospects. The stakes of a fresh graduate are far less than a senior engineer, so why not do proper research of your first potential employer before applying.
The gcelab.com provides a course name as "Broad View of Civil Engineering". In this course, we assist students to understand the Broad division of Civil Engineering and the capability enhancement of Civil Engineering disciplines.
Here the student learns how to identify an appropriate discipline in Civil Engineering as per their interest and capabilities.
Then we assist them to enhance their capabilities in those identified disciplines by providing access to our customized technical and professional courses. The training courses of the geclab.com are developed with extensive research of the civil engineering industry, their current demand, latest design software requirements & construction practices. Similarly, our highway engineering course will fast track your career to become a successful highway engineer.
Our drainage engineering course is a very unique course and assists our newbie civil engineers to make a promising career as a Drainage Engineer. Basic research of your potential employer along with our training courses will fast track your career growth.
So, what are you waiting for? Join us and get ahead of the game.


Regards, Pooja
Founder gcelab.com
Please see our Pillar Post to know why we founded gcelab.com.
Read More: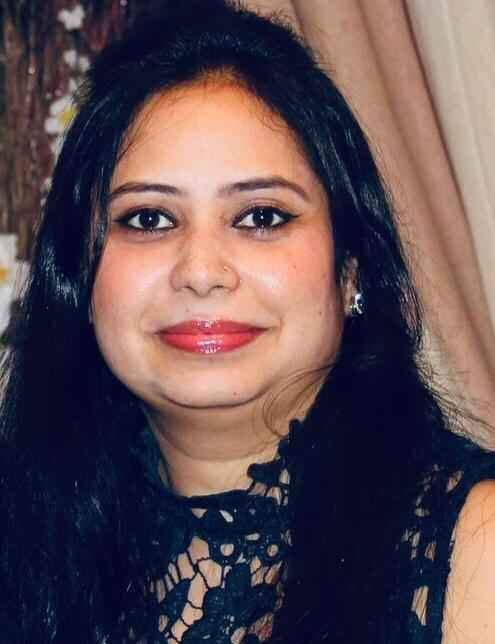 Pooja
Founder at gcelab.com, Pooja is an Entrepreneur unlocking human potential. Working in the Principles of Lean Start-up, Pooja believes in Transparency and User Happiness the most. Pooja's background in teaching gives her a sophisticated grasp on even the most tedious aspect of course building. She is passionate about people who believe that good is not enough.