Table of Contents
Technical Terms with Respect to Timber
Energy Efficiency and Air Quality
---
What is the Wood or Timber?
Wood's appeal makes it ideal for furniture and decor. Wood's structure makes it useful for Deciduous and coniferous trees that have different woods. The names don't signify density or weight. Aspects include colour, grain structure, and surface defects. Once a tree is cut, its actual attributes are revealed. When wood's moisture content rises, structural damage may occur.
The shrinkage of lumbar slices varies. Process maintenance is highly critical. Working properties include wood response and density. Denser timber is stronger. Because woodwork is employed in most buildings, every effective builder should be conversant with it. Wood is used in all facets of modern life. Wood makes up a tree's trunk and branches, according to the OED.
Trees contain wood. The trunk, roots, and crown of a tree are its three main sections. The tree's roots give support, nutrition, and water. Wood has tensile-strength cellulose fibres embedded in a compressive-resistant lignin matrix. Wood is the trees' secondary xylem. It transports water and nutrients to leaves and photosynthetic organs.
Timber is "carpentry-ready wood," per the OED. Wood is one of the oldest materials, still extensively used in the modern world. It is used to manufacture millions of products from toilet paper to bookshelves, furniture, fuel, etc.
Technical Terms with Respect to Timber
Mahogany wood is a dense, reddish-brown wood that has been aged for a long time. In order to prepare the wood for its intended purpose, it must first be conditioned by removing excess moisture from the log of wood (timber). Veneer: Using rotary peeling, slicing, or fire sawing, this thin sheet of wood is produced from a log or fitches (a piece of log). Preservatives are chemicals that are slathered onto wood to keep it in good condition. In order to prolong its useful life, it must be protected from pests and manufactured flaws. An adhesive is a material that sticks two flat surfaces together.
The term "conversion" refers to the process of transforming a log of wood into boards or planks suitable for use by carpenters. Defects are defined as imperfections in or on the wood that reduce its quality and useful life. At this point in the process of building with wood, the surface is ready to be finished. Jointing is the process of joining two pieces of wood together by cutting out shaped packets of wood to fit snugly into each other. Varnishes, fillers, waxes, enamels, oils, coloured stains, and preservations are just some of the many substances used to treat and protect wood surfaces.
Understanding the different applications and benefits of timber in civil engineering projects can help you better serve your clients. Wood can be used as a substitute for or in addition to concrete, metal, and plastic in the building of roads, bridges, and other structures that have a direct impact on our daily life. Here are a few situations where using timber is an asset in civil engineering building projects.
Long-term Vision
Timber structures can be planned for the lifespan because they employ wood. These buildings will last decades or centuries. Timber remains strong when other building materials decay. According to a study, wood beams that age naturally develop stronger. Wood is robust and light, making it an ideal material for transporting construction. This versatility allows for generations-long construction.
Energy Efficiency and Air Quality
Wood frame building, today's most used method, is efficient. Using wood for construction simplifies building temperature and ventilation, saving money and reducing carbon emissions. The wood-frame building is 20% more energy efficient than steel or concrete, according to ORNL. Wood is a natural insulator, so it can reduce utility expenditures while providing a comfortable living atmosphere.
Safety Through Design
Planning and design improve a building's safety, dependability, and strength. Design must consider timber's size, form, weight, composition, and other attributes. A well-designed timber building can endure the weather and protect its occupants from fire or collision. Modern constructions need timber for structural integrity. These skyscrapers use cross-laminated timber (CLT) panels and glue-laminated beams. CLT panels are used as wall and floor systems and are comprised of three or more layers of dimensional lumber joined at right angles. Engineers choose engineered wood products over steel frame materials for tall structures due to their lower weight, higher seismic performance, increased energy efficiency, and improved interior air quality.
Creative and Adaptable
Wood is adaptable and eco-friendly. Wood naturally resists decay and decomposition, therefore it doesn't need protection. Some woods can live a thousand years or longer. Timber is utilised in constructing and decorating because of its strength and beauty. Almost all wood is renewable, which is great.
Read More:
The wood finish is functional. This is a sustainable alternative to steel or concrete. It may be used inside and outside buildings, making them beautiful from any viewpoint. Wood produces excellent flooring, and its acoustic characteristics make it a good choice for ceiling panels or acoustic tiles. When redecorating, you may easily change it into new furniture or other stuff. If you want an eco-friendly, aesthetically beautiful building, choose wood.
Sustainable Material
Timber has been used for building for thousands of years, and its durability is unrivalled by any alternative. It's one of the few renewable resources that constantly replenishes itself without running out. Timber is a sustainable material that may be used to construct buildings with an almost negligible impact on the environment. A wooden building has much lower CO2 emissions over its lifetime compared to one made of nonrenewable resources.
Minimal Waste Production
Timber's natural qualities reduce its environmental impact compared to other building materials. Timber doesn't need chemicals or processing to be strong and durable, unlike plastics and metals. It doesn't need much support. Cutting waste material helps the environment by reducing manufacturing and shipping energy needs. "Reduce, reuse, recycle" is universally supported. Innovation via experimentation: Although just a few engineered timbers are commercially accessible, wood has been studied and improved for years. We know how to use wood efficiently.
Environmentally Friendly
Wood is an eco-friendly building material. Trees emit oxygen and absorb carbon dioxide, reducing pollution. Wood products are more eco-friendly and cheaper than concrete or steel since they develop faster. Trees are cut down every 15 to 20 years, so you'll never run out. They're also beautiful. Wood's importance in civil engineering is obvious, in our opinion.
Safe and Efficient Systems
Timber is used for bridges, houses, and railroad ties. One advantage over steel and concrete? New trees naturally replace harvested ones. Wood construction reduces costs and time. Timber frame construction cuts building time from two to six years.

Admin, gcelab.com
Please see our Pillar Post to know why we founded gcelab.com.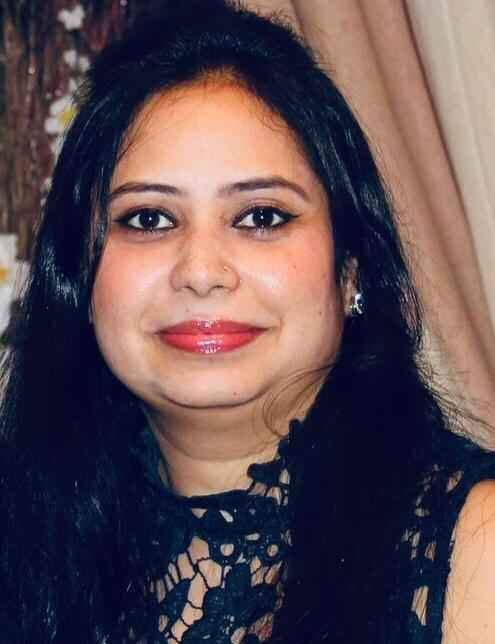 Pooja
Founder at gcelab.com, Pooja is an Entrepreneur unlocking human potential. Working in the Principles of Lean Start-up, Pooja believes in Transparency and User Happiness the most. Pooja's background in teaching gives her a sophisticated grasp on even the most tedious aspect of course building. She is passionate about people who believe that good is not enough.