Table of Contents
What is the purpose of Pedestrian Guardrail?
Types of Pedestrian Guardrail?
Component of Pedestrian Guardrails
Standard Finishing of Pedestrian Guardrails:
---
You must have seen pedestrian guardrails along urban footways, but do you know what is the purpose of Pedestrian guardrails and what are their design details?
What is Pedestrian Guardrail?
Pedestrian Guardrails are provided on Public Streets, Urban Roads, Building Access Points, Bridges, etc, where moderate to high pedestrian movements are expected. In urban junctions near schools, hospitals, and playgrounds, it is highly recommended to provide Guardrails to protect pedestrians like children, wheelchair users, push buggies, etc.
What is the purpose of Pedestrian Guardrail?
For locations where heavy pedestrian and vehicular traffic is expected, pedestrian guardrails play an important role to provide safety for all users. It provides clear delineation (vertically and horizontally) between the pedestrian zone and the vehicular traffic zone. It also provides a vertical separation between the pedestrian zone and the car park or shopping trolley park, playing areas, etc.
It works very well where children and vulnerable pedestrians are in significant numbers. Infill bars within the guardrail panels make pedestrians more visible, so vehicular traffic would tend to move slowly if pedestrians are present behind the guardrails and aiming to cross the road.
We have covered a detailed course showing the purposes, design, road safety aspects of Pedestrian Guardrails in our highway engineering course.
Here is the link of our Highway Engineering Course.
Please see the Freeview of the course for a quick flavour.
Types of Pedestrian Guardrail?
Following are the key types of Pedestrian guardrails commonly used in high pedestrian zones.
1. Standard Pedestrian Guardrail:
Standard Guardrails are full-height guardrails having a rectangular section frame of the approximate size of 2m by 1m and it stands above the ground to provide a vertical upstand of approximately 1050mm to 1100mm. The guardrails footings are rooted in concrete foundation blocks and baseplates are bolted down to the foundation.
2. High Visibility Pedestrian Guardrail:
High visibility guardrails enhance pedestrian visibility in two ways. A rectangular window within the top section of the guardrail panel improves visibility and helps drivers to see children and pushchairs easily. Visi-rails within the panel are placed in a staggered manner to improve visibility at a skewed angle.
3. Decorative Type Pedestrian Guardrails.
Decorative-type guardrails are generally proposed on high streets or urban realm locations to complement the surrounding ambience. The principal objective of those guardrails stays the same but the aesthetic appeal and associated accessories make them a bit more expensive than standard guardrails.
Local Councils or maintenance authorities would not prefer these types of guardrails in all locations due to their ongoing regular maintenance cost. But they are placed in unique locations when it is highly recommended and suits the local environment.
4. Pedestrian Parapet Guardrails:
Pedestrian parapet guardrails are considered as a restraint system and are placed along the footways of bridges or similar structures where the risk of "falling from a height" needs to be mitigated or eliminated. These types of guardrails are made of heavy-duty specifications than the normal guardrails.
If these guardrails are proposed in locations where cycle facilities are also acceptable along with pedestrians, then the height of the guardrails needs to be higher than 1.4m.
Component of Pedestrian Guardrails
Following are the key components of a guardrail:
1. Panel
As stated above, the guardrail panels come in three types. The standard panel, see-through panel and decorative panel.
2. Gates
In parks and recreational locations, guardrails are placed along with the facility of swinging gates to provide access to the pathways. Gates are either placed as single-leaf gates or double-leaf gates.
3. Posts and Foundation
Posts are bolted down to the concrete foundation. When guardrails are placed on top of the low-height retaining wall, it needs to crank to suit the mounting.
Standard Finishing of Pedestrian Guardrails:
Pedestrian guardrails are made of material and finish:
Mild Steel galvanised finished powder coating of black or brown colour.
Mild Steel galvanised finished with a marine coating.
Jet black or moss green colours are preferred colours however, it can be coated with any colour as per the client's requirements.
I hope my blog provides you with enough information about the pedestrian guardrail and its design details along with their finishing details.


Admin, gcelab.com
Please see our Pillar Post to know why we founded gcelab.com.
Read More: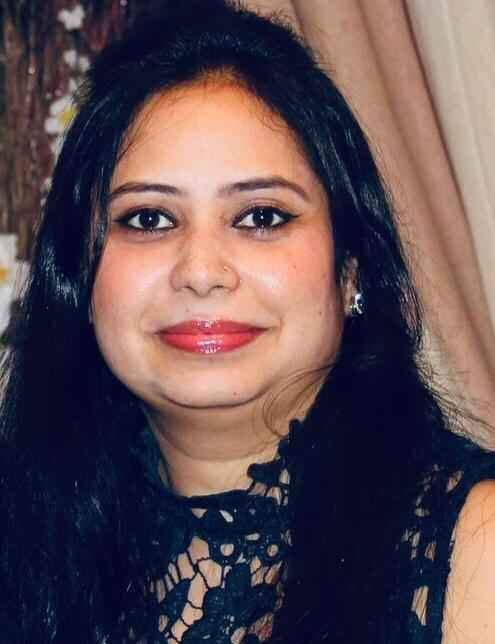 Pooja
Founder at gcelab.com, Pooja is an Entrepreneur unlocking human potential. Working in the Principles of Lean Start-up, Pooja believes in Transparency and User Happiness the most. Pooja's background in teaching gives her a sophisticated grasp on even the most tedious aspect of course building. She is passionate about people who believe that good is not enough.