Table of Contents
Basics of Microsoft Project Course Tutorial and Modules:
Advanced Microsoft Project Course Tutorial and Modules:
---
If you are looking to develop your Microsoft Project skills, then this blog "Microsoft Project Tutorial Online Course- In 17 Modules" would certainly guide you in that direction.
Please read this blog for details:
A Project is a commission, carried out individually or jointly as a team to achieve a goal. Every company or firm carry out project actions every day either properly or informally. Every project requires thorough project planning in order to manage the project more successfully and professionally.
Project planning delivers organizations with an outline for scoping projects, sequencing actions, utilizing resources, and minimalizing risks.
What is Microsoft Project
Microsoft Project (MS Project) is one of the most recognised tools to develop project plans. The first launch of the Microsoft Project took place in 1984. The latest version of Microsoft Project comes with various facilities such as resource assignment, tracking progress, developing plans, managing budgets, creating schedules, etc to assist project managers to effectively manage the Project Plan.
However, Microsoft Project has certain limitations. First, it only operates on PCs, and second, it requires a license to operate. However, if it is used by your employer, then it's not an issue for you. We have developed a basic course and advanced course covering the entire process of project planning using MS Project as a planning tool.
A hands-on civil engineering project program is established and step by step process is described for the students to learn how to plan, examine, and manage projects. Students will witness state-of-the-art practices to develop the project program. Please see our Youtube channel to see the interviews of some of the very successful Project Managers.
Basics of Microsoft Project Course Tutorial and Modules:
In the first module, students will learn about the following topics -Launching MS Project, start-up window, quick access toolbar, all the Ribbons and Menus, Options settings, etc. This module will assist the student in set-up the default setting that they can use for multiple project planning.
Please click to see our Basics of Microsoft Project Course for details.
The second module provides a swift process to develop a civil engineering project plan with key design tasks. The course then explains the key limitations of tasks and how one task relates to another task. Delay in completing one task pushes the next task and as a result project completion time and day move forward.
In the third module, we have explained the importance of task dependencies. How to operate functions like start to start or start to finish or finish to start or finish to finish, etc. Also, learn how these tasks are operated and under what conditions. The module also provides details of task limitations in the civil engineering project environment and how to integrate that within the project program.
The fourth module delivers a detailed process of sub-task development and how to connect those sub-tasks within the main task. The course develops a situation where a sub-task originates with a constraint and describes the process to deal with the constraint without impacting the project duration. The project fits a civil engineering environment so it would be very beneficial for students to associate it with real-time project scenarios.
The fifth module delivers a detailed process of splitting a task. This is very critical for a task if it needs to be delivered in a phased manner due to interlinking with other tasks. The course also delivers a process of task formatting to make it exceptional against other tasks to easily identify it.
The sixth module facts out the meaning of free slack in the project program and its advantage. The module explains the procedure, and how to utilise free slack in a program effectively to add any new task without impacting the overall duration of the project.
The seventh module explains the process of resource allocation. In this module, resources are allocated for a particular task of a civil engineering project and team members of different levels are assigned to carry out a task. The process will assist the students to appreciate how to assign a time frame to all team members to complete a task.
The eighth module provides a detailed procedure for optimising resources. By doing this, key associates of the team could be freed up for carrying out the additional project. This would assist the project team in proficiently utilizing limited resources at a given time.
Advanced Microsoft Project Course Tutorial and Modules:
In the advanced Microsoft Project Planning course, we have covered a detailed procedure of project planning using MS Project as a device. A hands-on civil engineering project plan is developed and step by step procedure is described for the student to study how to plan, examine, and manage projects. Students will witness state-of-the-art procedures to develop the project program.
Please click to see the Advance Microsoft Project Course for details.
The first module delivers a detailed process of pushing a project forward and backwards. It's not unusual to see that a project start date changes and it's very important to know how to push the project start date. The course also delivers details on setting the baseline of the project program. This will assist the project manager to monitor the project program as the project moves forward.
The second module delivers a complete procedure for setting the Work Breakdown Structure (WBS). The WBS is like an index sheet of a book and it's very beneficial to develop WBS for a project particularly if the project programme is extensive and complex.
The third module delivers a detailed process of assigning resources to each project activity along with hours for each team member or resource. The module then describes the process to fix the overall project fee as well as the division of the cost for each task and sub-tasks. The process assists Project Managers to optimise the overall project for any bidding or tender submission.
The fourth module explains the complete procedure for updating tasks. There are three methods to update the tasks of a project and all three methods are described with their exceptional advantages. The module also explains the process of updating a project before equating it with the baseline.
The fifth module describes the detailed procedure of analysing critical path activities and related features. This will help the project manager to take additional care of critical activities so that the project doesn't slip and be converted into a loss-making project.
The sixth module delivers a detailed process of examining task slippage from the baseline and how it impacts the project programme length.
The seventh module delivers details of the Calendar and Network Drawing view. These views are very easy to recognise and deliver clear visibility to all project team members about their activities, even if they are not competent to understand giant chart interpretation of a project program.
The eighth module delivers a detailed procedure for setting a Timeline view of a project program. It provides a summary chart of the project, so it's very handy to share with the project team and the client to show the project progress and monitoring.
The ninth module delivers details of printing numerous project reports such as project reports, project fees, project assignments, project workload and tailored ways to develop project reports.
I hope this blog helps you to understand the basics of the Microsoft Project. If you need to learn it to become a competent user, we would recommend seeing our Basics and advanced courses on Microsoft Project.
Please see the free view of one of the modules of the Microsoft Project on our YouTube channel.
In case, you would like to know an alternative to Microsoft Project which is Primavera P6, please read the blog below for details:
Admin, gcelab.com
Please see our Pillar Post to know why we founded gcelab.com.
Read More: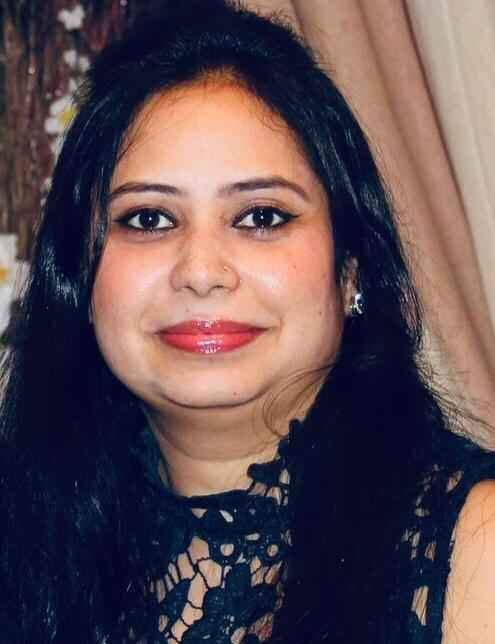 Pooja
Founder at gcelab.com, Pooja is an Entrepreneur unlocking human potential. Working in the Principles of Lean Start-up, Pooja believes in Transparency and User Happiness the most. Pooja's background in teaching gives her a sophisticated grasp on even the most tedious aspect of course building. She is passionate about people who believe that good is not enough.