Table of Contents
Example to showcase your Strengths in some areas:
Example to showcase your Weaknesses in some areas:
Bonus Tips - How to skip a question in a Job Interview?
Be honest and don't fake the answer
---
Many Interviewees face one very common question regardless of their domain, experience, and profile is "What are your strengths & weaknesses?".
In this blog, I will cover key points of strength and weakness that you may mention in your interview to perform exceedingly well and impress the interviewer. So, Let's start with the Strengths.
Strengths
During the interview, your interviewer may ask you to describe your strengths and demonstrate them with some examples. If a candidate is not mentally prepared for this question, he or she may not come up with a good answer and baffle during the explanation. We recommend you prepare your answer professionally.
Even if the question is not asked directly, if you are mentally prepared, you would bring it in a flow without too much aberration. when you answer this question, you need to be very specific to box out the question. First, you need to identify your personal strength or recognize what you're good at. You need to incorporate a variety of strengths such as technical knowledge base, collaboration skills, leadership skills, etc.
Here are some Strengths that would be recommended to incorporate: Knowledge Base of subject or software tools
Focused
Creativity
Adaptability
Flexibility
Proactive Behaviour
Dedication
Integrity
Continuous Learning
Even the very senior or experienced professionals sometimes struggle to answer this question, so we have collated some tips from each of those key strengths:
Example to showcase your Strengths in some areas:
I am a very good Civil 3D modeller. To enhance my knowledge base, I have joined various C3D groups and attended online courses like gcelab.com. Whenever there is new software or patch released, I'm always keen to check it and try to get conversant in it. I really like pushing the sting and learning every aspect of the new software. This passion gives me the chance to use and enhance my skills and also better resource utilization of the company.
I find myself a collaborative team player and this is one of my strongest attributes. On projects that I direct, I work well with the team to make sure to achieve our objective and complete the given tasks.
My greatest strength is my writing skills. I write on both technical and non-technical topics. I have received hundreds of appreciation notes and comments from my readers. I am also planning to publish my book on one very interesting subject.
My strongest asset is my work ethic and proactive behaviour. I evaluate any given situation from a different perspective, and I try to wear different hats to see the problem. For example, as a design consultant, we see a problem and solution as a designer but when I wear the client's hat, I see the same solution as expensive and complicated. So now I try to add value engineering to minimize the cost and try to make it simple for execution.
Hope you have understood some good ways to showcase your strengths. Now, let's discuss the Weaknesses.
Weaknesses
So, what would you say if you are asked to explain your greatest weaknesses?
When you answer this question, you need to be careful that you do not add too many negative attributes, it will jeopardize your chances or potential to get the job opportunity. You need to be humble and willing to find out some weaknesses that you can't simply overcome and in doing this exercise, you should not be worried about the hiring manager.
When you explain your weaknesses, it is very important to settle the attributes that you are proactively performing on or demonstrate steps you're taking to show that weakness into a strength. When you explain your story or expand on how you're working to vary this weakness can only strengthen your case.
Please remember that weaknesses aren't everlasting, and simply because you've got a couple of weaknesses doesn't mean that you simply are doomed.
Read More:
Here are some Weaknesses that you may incorporate if you find matches with your weakness:
Not confident about using certain software
Insecure
Weak in client-facing or chairing a meeting
Extremely outspoken
Too detail-oriented
if you know how to answer, "what are your weaknesses", it will pave the way for your success in the job interview. If you've got worried about making a response to this question, please see some examples below for guidance:
Example to showcase your Weaknesses in some areas:
I have a habit to be too critical of myself. I mean when I work on a project and complete that, I always feel that I could have done a bit more. As a result, I always find myself working too hard and sometimes overwork, I burn out myself. It's not a good sign of work-life balance. But recently I have started to review my project more objectively and also started celebrating my achievements. This helps me to develop a sense of pride and also a support system to maintain a work-life balance.
I'm not conversant with Bentley's OpenRoads design software. I am quite conversant with MX Road, but this new software called Openroad is quite different. So now I have started developing my skills using OpenRoads. It's not as difficult as I thought. Throughout my career, I have noticed that design software has always changed or upgraded, and I've always been willing to adapt to new changing technologies.
The more you articulate your weaknesses in simple terms with adequate examples, the better for you to crack the interview. Please see our blog below to know more about the Interview Questions for the Civil Engineering job.
Key Takeaways
Strength and Weakness questions are very common questions and it's a tricky one to handle. Practice and rehearsals will improve your confidence level and if you are mentally prepared to answer, you wouldn't be surprised during the interview. Also, you must develop a professional CV to support your candidature. gcelab.com also provides 27 professionally designed CV templates to publish your CV.
Please see our YouTube video for details.

Bonus Tips - How to skip a question in a Job Interview?
In the early days of my career, some newbie Civil Engineers face this awkward situation when they have no clear answer to a question, sometimes they are from technical topics and sometimes from behaviour, team collaboration issues, project KPI, etc.
It's very important to deal with this situation delicately.
Stay Calm
It's quite an unpleasant condition when you face a question and you are not prepared for it and I honestly believe, how you deal with it mostly turns out to be a deciding factor for the recruiter.
You don't need to win & come across it, you just need to come around it. For that, Staying Calm is the first thing you need to remember.
If you don't understand the full question, ask politely for further explanation. Break down the question into 3-4 segments and try to see if any of those segments fits with your profile and answer around it.
Read More:
Buy some time
If you can't find an immediate answer, request politely to revisit later during the interview process, while you are still figuring out the way around it.
If you come across the same issue in the past and couldn't find the answer, you can openly discuss that and show your willingness to learn it and set as annual performance improvement goal.
Be honest and don't fake the answer
After listening to the question, normally the first thought that comes to your mind tends to be very close to the honest answer. And if that suggests that you don't know the answer, then simply admit and express it.
You are not supposed to know everything but you must be honest with what you know and what you don't.
Confidence
It may not sound as an important skill as technical skills but confident body language plays a very important role to get success in an interview, especially when you are stuck in an awkward situation like the above. And to get confidence, you must practise your pitch as many times as possible.

Hope this helps.

Admin, gcelab.com
Please see our Pillar Post to know why we founded gcelab.com.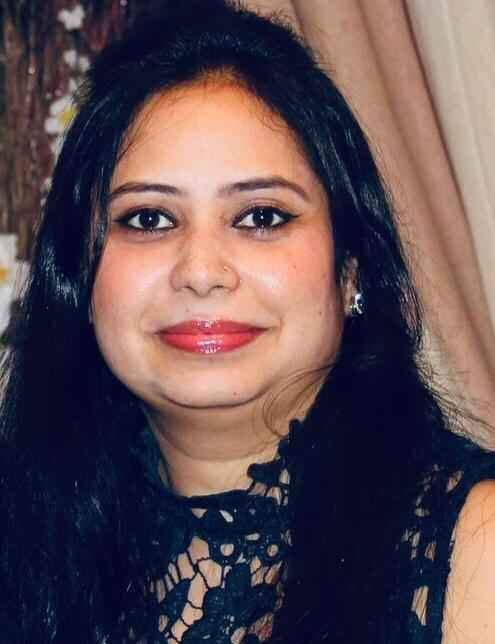 Pooja
Founder at gcelab.com, Pooja is an Entrepreneur unlocking human potential. Working in the Principles of Lean Start-up, Pooja believes in Transparency and User Happiness the most. Pooja's background in teaching gives her a sophisticated grasp on even the most tedious aspect of course building. She is passionate about people who believe that good is not enough.