Table of Contents
---
Seoul, the capital of South Korea, boasts a range of innovative public spaces that enhance the quality of life for its residents and visitors. The city has made significant efforts to create urban parks and pedestrian-friendly streetscapes, promoting a sustainable and enjoyable environment. These spaces not only provide green spaces for relaxation but also encourage walking and physical activity.
Cheonggyecheon Stream:
Revitalized Waterway as a Recreational Corridor: One remarkable example is the Cheonggyecheon Stream, which has undergone a remarkable transformation from a neglected waterway to a vibrant recreational corridor. The restoration project involved removing an elevated highway and reintroducing the stream, resulting in a revitalized urban space. Today, Cheonggyecheon Stream attracts locals and tourists alike, offering a serene escape from the bustling city. It features walkways, bridges, and seating areas, making it an ideal spot for leisurely strolls and gatherings.
Olympic Park:
Green Space Legacy from the 1988 Seoul Olympics: The Olympic Park is a prime example of how major events can leave a lasting positive impact on a city. Constructed for the 1988 Seoul Olympics, this expansive park covers over 400 acres and provides a valuable green space in the heart of the city. It offers a range of recreational facilities, including walking trails, sports fields, and cultural attractions. The park's design seamlessly combines natural elements with architectural features, creating a harmonious environment that appeals to both sports enthusiasts and nature lovers.
Banpo Hangang Park:
Transforming a Riverside Area into a Vibrant Park: Banpo Hangang Park showcases Seoul's commitment to revitalizing riverfront areas. Located along the Han River, this park has transformed a previously underutilized space into a vibrant recreational hub. It features extensive walking and cycling paths, picnic areas, and scenic viewpoints. One of its standout attractions is the Banpo Bridge Rainbow Fountain, which puts on a spectacular water and light show, captivating visitors of all ages.
Dongdaemun Design Plaza:
Revitalization of Historic Watergate Area: The Dongdaemun Design Plaza (DDP) is a remarkable architectural landmark that has rejuvenated the historic watergate area of Seoul. Designed by world-renowned architect Zaha Hadid, the DDP serves as a multi-purpose cultural complex. It houses exhibition spaces, event halls, and design studios, making it a vibrant hub for creative industries. The plaza's unique futuristic design and its integration with the surrounding urban fabric have revitalized the area, attracting locals and tourists interested in design, art, and fashion.
Seoul's innovative public spaces demonstrate the city's commitment to creating a sustainable, livable, and vibrant urban environment. These spaces provide opportunities for leisure, recreation, and cultural experiences, enhancing the overall well-being of residents and visitors. By prioritizing the development of urban parks, pedestrian-friendly streetscapes, and the revitalization of riverfront areas, Seoul has successfully created attractive and inclusive public spaces that contribute to the city's identity and sense of community.
In addition to the mentioned public spaces, Seoul, South Korea, boasts several other innovative public areas that contribute to the city's urban landscape and provide unique experiences for its residents and visitors.
Read More:
Seoul Forest:
Located in the heart of the city, Seoul Forest is a sprawling green oasis that offers a retreat from the bustling urban environment. It spans over 1,600 acres and features diverse ecosystems, including forests, wetlands, and riverside areas. The park offers a range of recreational facilities, such as walking and cycling trails, picnic areas, and playgrounds. Seoul Forest also hosts cultural events and exhibitions, providing a platform for artistic expression and community engagement.
Seonyudo Park:
Situated on an island in the Han River, Seonyudo Park is a captivating blend of nature and art. The park was developed on the site of a former water filtration plant, and its design integrates the remnants of the plant with green spaces and art installations. Seonyudo Park showcases the harmony between industrial heritage and natural beauty, offering visitors a serene environment for relaxation and contemplation.
Seoullo 7017:
Formerly an elevated highway, Seoullo 7017 has been transformed into a unique pedestrian walkway and elevated park. The project involved repurposing the aging infrastructure into a vibrant public space adorned with gardens, cafes, and shops. Seoullo 7017 offers panoramic views of the city skyline and connects various neighborhoods, promoting walkability and encouraging social interactions.
Dream Forest:
As its name suggests, Dream Forest is a dreamy escape located in the northeastern part of Seoul. This expansive park features lush greenery, serene ponds, and a variety of themed gardens. Visitors can explore the forest trails, enjoy family picnics, and participate in recreational activities such as cycling and inline skating. Dream Forest also hosts cultural events, including concerts and art exhibitions, enriching the park's vibrant atmosphere.
These innovative public spaces in Seoul exemplify the city's commitment to creating sustainable and enjoyable environments for its residents and visitors. Through the integration of nature, art, and community engagement, these spaces provide opportunities for leisure, cultural experiences, and social interactions. They not only enhance the aesthetics of the city but also contribute to the well-being and quality of life of its inhabitants. Seoul's dedication to the development of innovative public spaces demonstrates its progressive approach to urban planning and the creation of inclusive and vibrant cityscapes.
Please feel free to like, share and comment.
Admin, gcelab.com
Please see our Pillar Post to know why we founded gcelab.com.
Read More: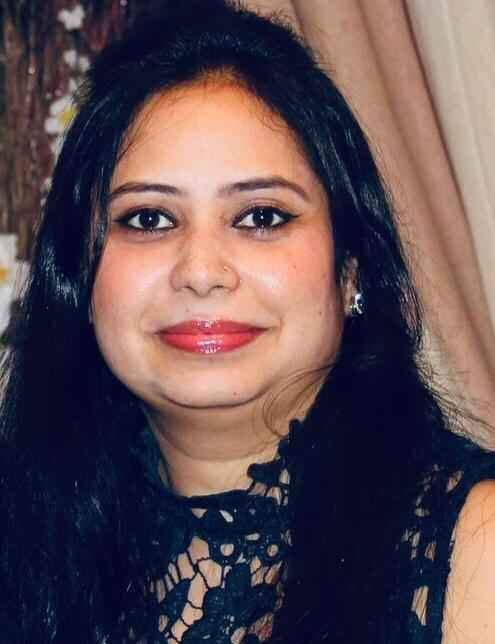 Pooja
Founder at gcelab.com, Pooja is an Entrepreneur unlocking human potential. Working in the Principles of Lean Start-up, Pooja believes in Transparency and User Happiness the most. Pooja's background in teaching gives her a sophisticated grasp on even the most tedious aspect of course building. She is passionate about people who believe that good is not enough.