Table of Contents
---
Interactive 3D geometric models may reduce passive learning. Virtual reality (VR) could improve communication in education, training, and professional employment. This is helpful for introducing new curricular topics best represented by steps. The institution should refresh its curriculum with the latest breakthroughs in engineering and architecture and their broad applications.
Colleges can employ communication technology to obtain information, enhance cooperation and communication, provide course materials, and provide online education. A communication platform helps students share knowledge, communicate, and learn together. Engineering lecturers and students benefit from 3D models and VR. Engineers utilise theory. Engineers can learn via computer simulation and VR. Simulations/virtual labs.
3D and VR Models in AEC
AEC can benefit from CAD and VR technology (AEC). Designers have struggled to put these new technologies into practice. Using visual tools, especially 3D modelling, improves the transfer of accurate technical information and the comprehension of spatial configurations in a project's context. This is better than a picture, diagram, or drawing.
Architecture
Architectural design usually results in multiple drawings and 3D models. Architects create 3D models to help clients visualise a home's final form. CAD software has transformed the design process. The design community has embraced CAD for its potential to speed the design process, yet its primary use is as a drawing assistance.
CAD may make drafting and creating alternatives faster and more effective throughout the design process, including the conception phase. To attain this goal, designers must establish an innovative way of thinking about and using CAD.
Construction
Models are needed for building projects so that multiple geometries can be generated for the project. This makes the use of models necessary. The geometry of the structure being modelled is included in 4D models, which are also referred to as "3D plus time" models. These models integrate the information on the building timetable with the geometry of the structure.
This approach to modelling is frequently referred to as "3D plus time," which is just another name for it. Combining the project schedule with three-dimensional representations of the surrounding environment is the process that leads to the creation of 4D models. Creating 4D models that are more realistic and that enable touch with the ambience of a construction site are both possible thanks to the technology of virtual reality.
When 4D models are used in construction projects, there is potential for advancements to be made in the areas of information creation and analysis, as well as design management and construction.
Users will have access to downloads of these applications thanks to being made available. When it comes to the conceptualization, introduction, and monitoring of the progress being made on the construction, virtual reality is of significant assistance in all three areas.
Read More:
Virtual Reality
Civil Engineering students may find it interesting to learn the design and modelling of Civil Engineering projects using Virtual Reality tools. The potential of virtual reality will be exploited in a fruitful way throughout the course curriculum.
Rehabilitation
When it comes to building projects like rehabilitation, where the end product is crucial, an early evaluation is essential before any decisions are made or construction begins. Recent applications of this method include two master's theses from Bologna. J. Neves and B. Martins, two pupils, had to study "advanced" 3D modelling. For both purposes, 3D models stand out as an indispensable resource for visualising the differences between potential rehabilitation strategies and keeping an eye out for structural anomalies.
The 3D geometric model was helpful for measuring and charting the building's damages and understanding its structural organisation.
The models make the interior space layout much more obvious than the plan drawings. Both choices computed the sanitation system, quantity of hot and cold water pipe components, and amount and type of wall and floor material. 3D models helped to resolve the information and detect conflicts caused by new components in older frameworks.
CAD is more than a "drawer" and should be incorporated into rehabilitation studies. Introducing CAD to students early on encourages them to use the technology in their future jobs and bridges CAD systems and engineering theory.
VR Interactive Models
Virtual reality allows real-time immersion in computer-generated, three-dimensional interactive surroundings. Virtual reality (VR) is seen as a tool for integrating project participants. A study from the Technical University of Lisbon's Department of Civil Engineering aims to create virtual models to aid in construction management and maintenance planning.
They drafted the lighting system. It blends VR and VB. The model aids inspection of the physical model by showing, for each 3D-modeled and database-linked element, the accompanying technical information about the material's wear and tear for that time period. The virtual environment also allows interactive and transparent maintenance work, substitution, and intrinsic cost prediction.
I hope the blog provides you with a sound understanding of the use of Virtual Reality in the Construction Industry. Please feel free to like, share and comment.
Admin, gcelab.com
Please see our Pillar Post to know why we founded gcelab.com.
Read More: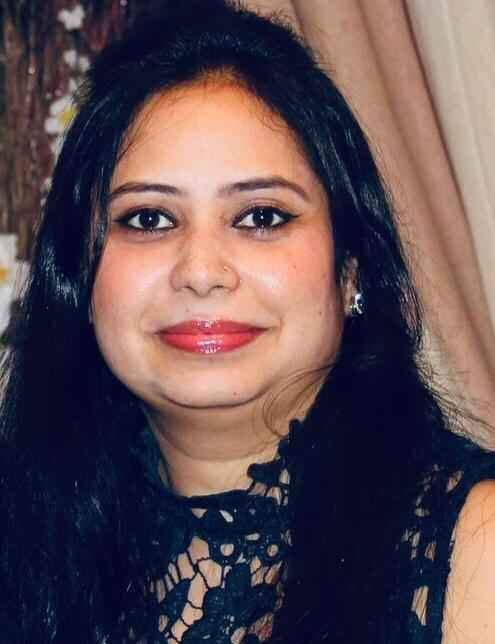 Pooja
Founder at gcelab.com, Pooja is an Entrepreneur unlocking human potential. Working in the Principles of Lean Start-up, Pooja believes in Transparency and User Happiness the most. Pooja's background in teaching gives her a sophisticated grasp on even the most tedious aspect of course building. She is passionate about people who believe that good is not enough.