Table of Contents
Why does waste material need to be utilized?
In which sectors waste materials are used
Concrete in Construction Sector:
Bricks (A type of building material)
Ceramic and Porcelain Tile in Construction Sector
---
What is waste material?
Waste (or wastes) is undesirable or useless materials. "Waste is any substance which is dumped after main use or is useless, faulty and of no use. A by-product by contrast is a joint output of relatively low economic worth.
A waste product may become a by-product, joint product or resource by an invention that elevates a waste product's worth over zero. Examples include municipal solid waste (home trash), wastewater (such as sewage, surface runoff), hazardous waste, and radioactive waste.
Inappropriately handled trash can attract rodents and insects, which can house gastrointestinal parasites, yellow fever, worms, the plague and other problems for people, and exposure to hazardous wastes, particularly when they are burnt, can cause numerous additional diseases including malignancies.
Toxic waste products can pollute surface water, groundwater, soil, and air which causes extra difficulties for people, other animals, and ecosystems. Waste treatment and disposal create considerable greenhouse gas (GHG) emissions, mainly methane, which are contributing considerably to global warming. As global warming and CO2 emission grow, soil begins to become a greater carbon sink and will become increasingly volatile for our plant life.
Why does waste material need to be utilized?
A major environmental hazard, waste materials pose a serious threat to the ecosystem and should be avoided at all costs. It is critical to recycle these items as well as properly dispose of them.
It is possible to reuse (reuse components) and recycle the trash in the construction sector, and both methods are effective (processing waste into raw materials used in the production of building materials).
A glass cullet is used in the production of glass foam. It provides a variety of advantages, including a beneficial influence on sound absorption and workability. Because of its spherical form and low density, it is employed as an ultra-light filler in various applications.
The second is High Impact Polystyrene (High Impact Polystyrene - HIPS for short), which is polystyrene modified with butadiene rubber and is used in the construction industry. The mechanical and physical qualities of the material are also altered when the amount of rubber used is altered, as is the case with increasing the toughness of HIPS, for example.
In which sectors waste materials are used
Concrete in Construction Sector:
Concrete is an extremely frequent kind of construction trash, accounting for approximately 67.5% of all building and demolition debris by weight, according to the Environmental Protection Agency.
Crushed reinforced concrete is in high demand as a recycled material because of its strength and durability. Crushed concrete aggregate, often known as sand and gravel in the industry, can be used to substitute fresh material in new concrete. Because of the present worldwide sand scarcity, this substitute is becoming increasingly popular.
The sand used for concrete production originates from rivers, lakes, and seashores. Desert sand, which is worn by wind rather than water, is too smooth to be compacted into a stable concrete mixture.
Every year, the global construction sector consumes 50 billion tonnes of sand and gravel aggregate, and our deltas and coasts are unable to support this volume of production. Crushed concrete aggregate from building and demolition projects is a highly attractive alternative to natural stone aggregate in landscaping.
Bricks (A type of building material)
Because of their structural stability, bricks are also suitable for repurposing in other projects once they have been removed from the site of destruction. Brick debris, on the other hand, may include impurities such as mortar and plaster, which can lower the value of bricks when they are repurposed.
In that instance, businesses may choose to recycle the bricks they have on hand. Brick recycling is the process of smashing bricks into little pieces so that they can be reused as filler materials.
Ceramic and Porcelain Tile in Construction Sector
Ceramics and tiles are frequently found in the debris generated on building or demolition sites. It is possible that these materials are demolition detritus, or that the site just has additional materials on hand after the job has been completed.
Tile and ceramic may have some value if they are in good shape and may be reused in new construction projects. If a corporation is unable to use these resources, it may still be able to sell the unused materials or dispose of them in a recycling facility."
Wood in Construction Sector
A significant percentage of construction trash is comprised of wood, which is frequently derived from roof beams, wall supports, and torn-up hardwood flooring. After a new building project is completed, it may result in the accumulation of residual wood, as well as the generation of wood shavings and waste.
The majority of wood components in excellent condition, particularly entire timbers, require cleaning, detailing, and sizing before they may be reused in future projects. Companies may also recycle discarded wood by chipping or shredding it and using it as a filler, which is common in the construction industry. As a result of using this strategy, precious natural resources are kept out of landfills, and deforestation is decreased. Generally speaking, better grades of wood have the most value for repurposing or reselling. Lower grades can be profitable in their own right, since they can be turned into pallets or pulpwood, for example.
Marble waste
Marble sludge/slurry is one of these materials. Marble sawing powder wastes are a common by-product of industrial processes in India, and they are disposed of properly. In most cases, these wastes harm and degrade the environment as a result of the sawing and polishing operations used to create them. This trash is utilized in the production of marble waste concrete.
Fly ash waste
Fly ash is a byproduct of the coal combustion process. It is one of a group of items that together account for the vast majority of waste materials produced across the world. If it is not collected, this waste material is released into the atmosphere together with the flue gas from a coal-fired power station.
Sugarcane Ash
Ash from sugarcane bagasse is a waste product produced by sugar companies after the burning of sugarcane bagasse, which is produced after the extraction of all economically valuable sugar from the cane crop Currently, the disposal of this debris is generating environmental difficulties in the area surrounding the sugar mills.
I hope this post provides you with a good understanding of Waste Material and its usage in the construction industry. Please feel free to like, comment and share it.

Admin, gcelab.com
Please see our Pillar Post to know why we founded gcelab.com.
Read More: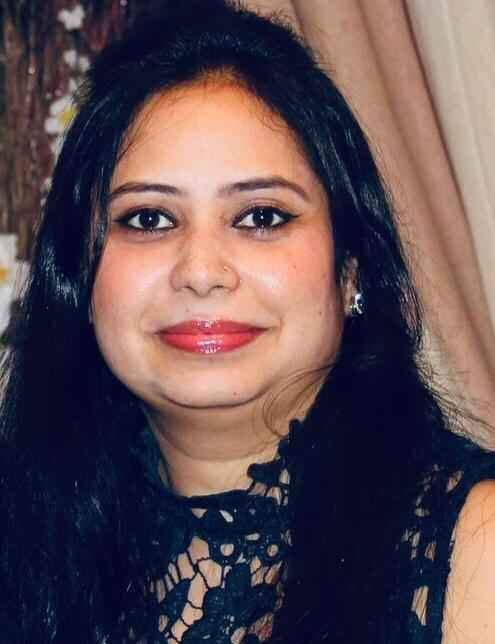 Pooja
Founder at gcelab.com, Pooja is an Entrepreneur unlocking human potential. Working in the Principles of Lean Start-up, Pooja believes in Transparency and User Happiness the most. Pooja's background in teaching gives her a sophisticated grasp on even the most tedious aspect of course building. She is passionate about people who believe that good is not enough.