Table of Contents
What is the purpose of Structure Engineering Software?
What are the Top 5 Structure Engineering Software?
Structure Engineering and Structure Design Online Courses:
How Online Courses and Certification Help?
---
What is the purpose of Structure Engineering Software?
Model data, including detailed 3D models for all of the structural projects, can be integrated with a precise accuracy with collaboration by the whole design team.
The design of structures normally covers various design standards and codes (FYI, there are approximately 90 plus international codes in structure engineering).
Structure design software assists designers so smoothly operating and designing a complex structure with ease, speed. accuracy.
What are the Top 5 Structure Engineering Software?
STAAD Pro
STAAD, sometimes known as STAAD Pro, is a structural design, analysis and 3D modelling software created by REI (Research Engineers International) in the year 1997. Bentley Systems purchased REI in late 2005. STAAD Pro software application utilised by many designs and consulting firms across the world.
STAAP Pro can apply for more than 90 international design codes for steel, concrete, wood, and aluminium. It can employ a variety of analytical techniques, ranging from conventional static assessment to more contemporary methods such as geometric non-linear analysis, p-delta analysis, buckling analysis or pushover analysis (Static-Non Linear Analysis).
It can also employ a variety of dynamic analytic techniques, such as time history assessment and response spectrum assessment. Both user-defined spectra and a variety of international code-specified spectra are supported by the response spectrum assessment capability.
Furthermore, STAAD Pro is interoperable with a variety of engineering design and evaluation software, including RAM Connection, SACS, Auto PIPE, and many others, allowing for even better cooperation between the various fields involved in a project.
STAAD can be used to analyse and design a wide range of structural structures, including plants, bridges, and buildings as well as tunnels, towers, metro stations, and wastewater/ water treatment plants.
ETABS
ETABS is a multi-story structure or building analysis, design and modelling software tool developed by ETABS. The grid-like geometry specific to this form of construction is reflected in the modelling tools, code-based load instructions, analysis methodologies, and solution strategies.
ETABS can be used to evaluate basic or complex systems under fixed or dynamic settings. The assumption that multi-story structures often comprise of similar or identical floor plans that replicate vertically is central to ETABS modelling.
The following are some of the modelling characteristics that simplify the construction of analytical models and reproduce complex seismic systems:
Modelling templates for global systems and local elements
Constitutive behaviour & section geometry can be customised.
Objects from the frame and shell are grouped together.
Modelling isolators and other complex seismic systems require link assignment.
Specification for nonlinear hinges
Meshing is done automatically, although there are also manual choices.
Planview, elevation, and 3D or isometric views comes with editing and assignment features.
Read More:
Why does Concrete need Reinforcement? 6 Important Points
What is the Function of Bridge Foundation or Pier and its Types? 5 Important Points
Pre-stressed Concrete, Pre-tensioning and Post-tensioning: 3 Important Points
SAP2000
SAP2000 is structural-engineering software that may be used to model, analyse, and design any structural system.
Whether projects entail simple or complicated geometry, static or dynamic loading conditions or basic or advanced computational approaches, an intuitive and versatile object-based modelling platform speeds the engineering process.
For a better design economy, optimization algorithms are available. Geometric and material nonlinearity is also supported, with automatic yet customizable output reports summarising structure reaction and design criteria. SAP2000 is a powerful and efficient tool for structural engineers.
Tekla
Tekla Structure is a strong steel structure detailing software that is utilised by steel detailers all over the world. After the creation of this programme, any type of crucial steel structure detailing has become easier.
You can construct a 3D model and then have it automatically create all of the project's necessary details. Tekla Structures is the most powerful BIM (Building Information Modeling) application on the market right now for any type of essential steel structure.
The best available function of sharing the 3D Model with all project stakeholders also provides an accurate, dynamic, and rich data 3D environment.
As-built 3D models with a high level of detail provide for optimal workability and productivity management. Controlling data from one location into the model necessitates a lot of collaboration and focused project management, as well as a commitment that translates into increased production and reduced waste.
Steel building construction, concrete detailing cast-in-place, and precast detailing are all managed by the most beneficial 3D model building software. This programme supports users in creating and controlling 3D structural models for concrete and steel, as well as guiding them through the entire system from setup to manufacturing.
The technique for producing shop drawings is also carried out automatically. Member manufacture is completely automated, including the creation of CNC files for managing steel. Tekla Structure is available in a variety of versions and contexts to meet the needs of different industries and cultures.
CSI SAFE
CSI SAFE software is specifically designed for the design of foundation slab and elevated floors. Slab design and modelling use a variety of sophisticated tools. Users can import models and, loads into SAFE for advanced assessments of slab systems.
A model-based that needs 3D development using CSI SAFE, can be easily imported from SAP2000, ETABS, or CAD. Templates make it easy to get started with a model. Any slab shape can be drawn directly using the grid, chamfer/fillet, snap, trim/extend, circular or spline-curve controls command.
Structure Engineering and Structure Design Online Courses:
Gurukul of Civil Engineering is one of the major portals that provide Online Courses of STAAD Pro, TEKLA, CSI SAFE, SAP2000 and many other design tools. Please visit the GCE Course page for details.
How do Online Courses and Certification Help?
Software development has recently made a significant contribution to numerous civil engineering disciplines, as it allows engineers to execute a wide range of complex calculations, modelling, drafting, designing, and analysis processes for civil engineering infrastructure.
I hope the blog provides you with adequate knowledge of Structure Engineering and Structure Design Software and its benefits. Please feel free to like, share and comment.

Admin, gcelab.com
Please see our Pillar Post to know why we founded gcelab.com.
Read More:
Why Safety in Construction is Important?
How to Learn ETABS Step by Step? 7 Important Points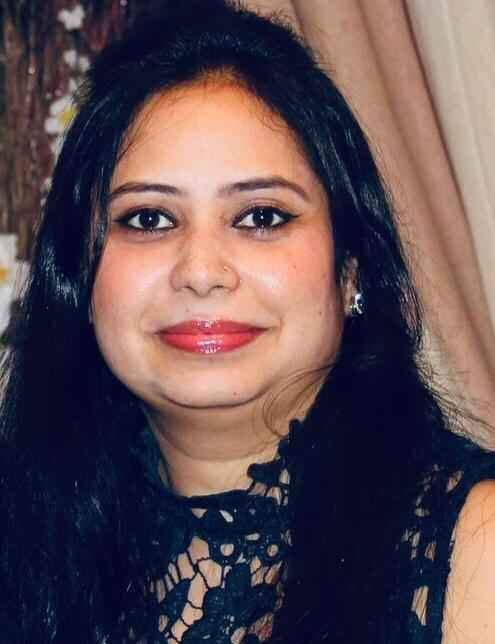 Pooja
Founder at gcelab.com, Pooja is an Entrepreneur unlocking human potential. Working in the Principles of Lean Start-up, Pooja believes in Transparency and User Happiness the most. Pooja's background in teaching gives her a sophisticated grasp on even the most tedious aspect of course building. She is passionate about people who believe that good is not enough.