Table of Contents
What are Landfill Liners and its requirement?
Requirement of Landfill Liners
Single and Double Landfill Liner
Why Bentonite is preferred over other materials for landfill liner
Key takeaways of Landfill Liner
---
What are Landfill Liners and its requirement?
It is common practice to lay down an impermeable liner beneath designed landfill sites, known as a landfill liner or composite liner. While it's still in good shape, the liner prevents leachate and its hazardous elements from reaching neighbouring aquifers or rivers, resulting in water pollution.
Clay compacted to an acceptable density must be put over a high-degree polyethene geomembrane so that modern landfills function efficiently.
Modern landfill designs, according to the US Environmental Protection Agency, postpone but do not preclude pollution of earth and surface water. The agency believes that barriers will "eventually collapse" while sites will remain a concern for "thousands of years." The liner is held in place and kept warm with the help of chipped or discarded vehicle tyres.
Requirement of Landfill Liners
Landfills must be built away from faults, marshes, flood plains, and other sensitive geological locations due to these constraints on where they may be erected.
Two feet of compacted clay soil cover the bottom and sides of the landfill to be lined with composite liners, as well as a flexible membrane (i.e., geo-membrane). They are used to prevent leachate from contaminating groundwater and the surrounding land.
These systems sit on top of the composite liner and take leachate from the landfill for treatment and clearance.
Compressing and burying garbage on a regular basis with several inches of soil is an essential part of operating procedures.
These methods aid in odour reduction, litter control, insect and rodent control, and public health protection.
Waste escapes from landfills can be detected by groundwater monitoring, which involves examining the wells.
Requirements for post-closure care include encasing all closed landfills, as well as providing long-term care.
Groundwater protection is ensured through corrective action provisions, which include measures to manage and clean up landfill leaks.
Environmental protection throughout and after landfill closure. (i.e., closure & post-closure treatment).
Single and Double Landfill Liner
Single Liner System
Concrete, asphalt, shingles, wood, bricks, and glass are among the materials used in construction and destruction.
Single-liner systems are generally sufficient to safeguard the environment because these landfills were not designed to include paint or liquid tar, municipal waste, or treated timber. C&DD landfills are less expensive to create and manage than municipal solid-waste landfills since they employ just one liner and are thus less expensive to dispose of building materials.
Double Liner System
Two single liners, and two composite liners, or a single & a composite liner put together a double liner (Box 3). Liner 1 is typically responsible for collecting the leachate, while Liner 2 serves as a leak detection and backup system for the primary liner.
These systems are often found in some municipal solid-waste facilities and all hazardous waste dumps.
In order to dispose of garbage that was originally flammable, corrosive, reactive, poisonous, or otherwise classified as such by the U.S. Environmental Protection Agency (USEPA), hazardous waste landfills (also known as secure landfills) were built (U.S. EPA). Human health and the environment might be negatively impacted if these wastes are not appropriately handled.
Read More:
From industrial and commercial activity come hazardous pollutants. Title 40 of the Code of Federal Regulations, Part 264 (40CFR264), specifies minimum criteria for the removal and management of hazardous waste under Title C of the federal Resource Conservation and Recovery Act of 1976.
Hazardous waste dumps are needed for the removal of such wastes. Hazardous waste landfills must be equipped with a double liner structure that includes a leachate collecting system over the primary composite liner and/or a leak monitoring system over the secondary composite line.
Composite Liner
A geomembrane with a clay liner makes up a composite liner (Box 2). Neither a clay liner nor a single geomembrane layer is as successful as composite-liner systems in limiting leachate migration into the subsurface.
Landfills for municipal solid waste hold trash gathered from a variety of sources, including residential, commercial, and industrial. They may also take C&D debris, but not hazardous garbage, in these dumps.
A composite liner is a minimal standard for MSW landfills. MSW landfills frequently have a double liner system installed by landfill designers and operators to give extra environmental and community monitoring capabilities.
Why Bentonite is preferred over other materials for landfill liner
Municipal garbage dumps rely heavily on compacted clay barriers (the liner and the cap). As long as they are compacted to conventional criteria, including hydraulic conductivity, in-situ soils are commonly utilised to build clay barriers.
Soils modified with bentonite are widely employed when the on-site soils aren't appropriate for building clay barriers. Using compacted clay-bentonite mix as a test bed, this study examines the impact of bentonite on the engineering qualities of the resulting mixes. As a result of these tests, it was determined that clay-bentonite mixes with bentonite contents of up to seven percent were consistent, moisture-density relationships were consistent, shear strength was consistent and shear strength was consistent, and hydraulic conductivity was consistent and shear strength was consistent.
Eleven percent bentonite was used in the unconfined compression testing. The results of the tests in the lab showed that as the amount of bentonite rose, the liquid limit, plastic limit, and plasticity index all increased linearly. The maximum dry unit weight was reduced by the addition of bentonite, while the optimal moisture content was somewhat raised.
Clay-bentonite mixes' unconfined compression strength increased linearly with bentonite content. Compacted clay-bentonite mixture hydraulic conductivity dropped nonlinearly as bentonite concentration rose, whereas the logarithm of hydraulic conductivity and bentonite content had a linear relationship. Clay-bentonite mixes' swelling index has been seen to rise almost linearly with the increase in bentonite content, but the compression index rose little from 0% to 3% bentonite content but grew nonlinearly beyond 3% bentonite content.
Key takeaways of Landfill Liner
A landfill liner, or composite liner, is placed down under designed landfills. The liner prevents leachate, and its harmful components, from entering aquifers or surrounding rivers until it deteriorates, resulting in the spoliation of the local water supply.
Please feel free to like, share and comment.

Admin, gcelab.com
Please see our Pillar Post to know why we founded gcelab.com.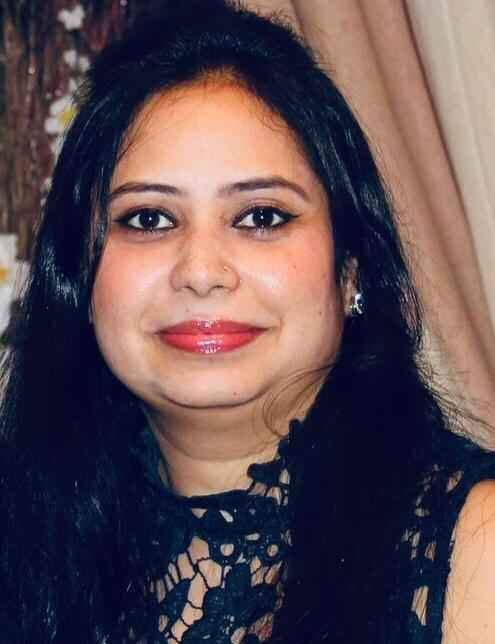 Pooja
Founder at gcelab.com, Pooja is an Entrepreneur unlocking human potential. Working in the Principles of Lean Start-up, Pooja believes in Transparency and User Happiness the most. Pooja's background in teaching gives her a sophisticated grasp on even the most tedious aspect of course building. She is passionate about people who believe that good is not enough.