Table of Contents
What is the advantage of a lump-sum contract?
What is the disadvantage of a lump-sum contract?
When would you use a lump-sum contract?
---
What is a Lump-sum Contract?
Contracts under a lump-sum agreement, also known as "defined amount" contracts, require the project owner to specify the scope of work, and the contractor proposes a fixed cost for the project. Unless the owner/client has completed the project's blueprints, requirements, and timelines, the contractor is unable to estimate a price.
In order to provide an accurate estimate, a contractor takes into account the cost of the resources like materials, labour, tools, and other ancillary costs, such as overheads and profit margin.
The contractor's profit boosts if the project's final costs are lower than their estimate. An underestimation of a project's cost will hurt the contractor's bottom line. Although the financial situation of the project owner/client would be the same in either circumstance.
As a result, what exactly does the term "lump-sum" mean in the context of a legal agreement? A "lump-sum" refers to the project's cost rather than its payment terms, despite its name. Contracts like this one allow for payments to be made in instalments. This can be done on a regular basis (e.g., once a month) or when the project's objectives or milestones are met.
In order to make changes to a lump-sum contract, the project owner/end-client must submit an early warning and change order forms, and as a result, the contractor must agree to accept any price adjustments.
That makes lump-sum contracts extremely restricted, but they provide owner/end client with set prices and contractors with reliable revenue, making it one of the most prevalent construction agreements.
The question "what is the difference between fixed pricing and lump-sum payment contracts?" is frequently asked by many. Both notions are really the same, and they're just different ways of saying the same thing. Although the Lump-sum contracts and other construction contracts have a number of important differences.
Please see these blogs post for details:
What is the advantage of a lump-sum contract?
A lump-sum contract has the following advantages:
Because the price is predetermined, it's easy to understand how lump-sum contracts help clients minimize their exposure to risks (although it varies but far less as compared thot her contract types).
As a means of contracting, it is universally recognized and extensively understood.
The bidding analysis and selection procedure are pretty simple to understand and follow.
A construction loan application may be processed more quickly and easily if the applicant demonstrates confidence in the project.
There will be fewer requests for revisions.
The client's workload is lightened.
The contractor may be able to make more money in some situations.
It is easier for the lender to finance the project since lump-sum payments are provided in regular, predictable instalments.
Due to the lack of tracking costs, the owner's involvement is low in lump-sum payment contracts. Lump-sum contracts often have a simple payment structure, with periodical payments at defined iterations or a portion of the job performed.
What is the disadvantage of a lump-sum contract?
Following are the key disadvantages of a lump-sum contract:
Change orders must be meticulously documented and recorded, which might take a lot of time.
The contractor may incur additional costs as a result of the tender preparation process.
As a result, the tendering process may be slower than with other contract types.
Because the design must be finalized before construction can begin, the process may take longer than expected.
A greater fee may be charged to the employer for any modifications or additions that go outside the contract's scope.
Contrary to more cooperative versions, it might be perceived as more confrontational.
Concerns about changes in scope and design might lead to disagreements.
When would you use a lump-sum contract?
Although lump-sum contracts are common in construction, they are not appropriate in all cases. It is recommended to use these contracts for projects that have been concluded, with well-defined scopes, timetables, and enough documentation of all evaluations and other pre-construction operations.
In order for the contractor to effectively estimate project expenses and give a lump-sum payment, several elements are essential:
These contracts are best suited for straightforward projects including a small number of subcontractors, clear specifications, and a low probability of a problem arising after the design freeze.
Project owners and contractors can readily comprehend and agree on the terms of a lump-sum contract when all of these factors are aligned.
I hope the above blog provides you with an in-depth knowledge of a Lump-sum Contract.
Please feel free to like, share and comment.

Admin, gcelab.com
Please see our Pillar Post to know why we founded gcelab.com.
Read More: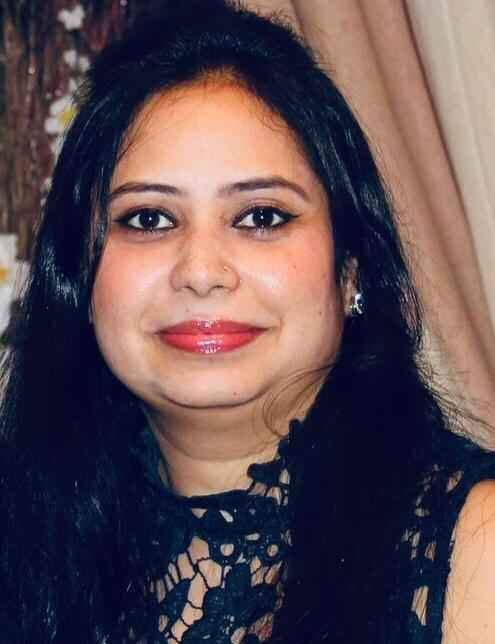 Pooja
Founder at gcelab.com, Pooja is an Entrepreneur unlocking human potential. Working in the Principles of Lean Start-up, Pooja believes in Transparency and User Happiness the most. Pooja's background in teaching gives her a sophisticated grasp on even the most tedious aspect of course building. She is passionate about people who believe that good is not enough.