Table of Contents
What is Energy Efficient Building Structure (EEBS)
Why to Build an Energy-Efficient House?
Buying an Energy-Efficient Home
Importance of Energy Efficient Building
Advantages of Energy Efficient Building
---

What is Energy Efficient Building Structure (EEBS)
Buildings that are designed to maximize the use of the energy they receive by reducing energy loss, such as by reducing heat loss through the building envelope, fall under the category of energy-efficient buildings.
Regardless of whether a home is built or rebuilt with energy proficiency in mind, there are several advantages to making it more energy-efficient. In terms of cost, comfort, and environmental impact, energy-efficient houses are the best option.
The consequences of failing to address inefficiencies in the construction process might last for years. However, a more effective strategy for making a building or house more efficient is to consider energy-efficient building planning and design in consideration throughout construction, which is economical in the long term.
For instance, many countries have built-in energy efficiency standards, but in some cases, it's better to go above and ahead of these standards and create a more energy-efficient home. For this reason, as well, a house must be considered as a whole when trying to boost its energy efficiency to its maximum potential. Energy-efficient heating and cooling systems won't help if the insulation isn't doing its job of keeping the heat in and out of the house.
Why to Build an Energy-Efficient House?
Energy efficiency in a building can be enhanced in several ways, and numerous different aspects of the building can be changed to achieve this. Warm air can be kept inside or outside of a home more efficiently by a combination of superior insulation, double glazed windows, doors, skylights, air conditioners and fireplaces that operate at high efficiency.
When it comes to making a house highly energy efficient, a thermostat is a crucial piece of the puzzle. Having a thermostat and utilizing it properly are both equally vital.
As a whole, there are a variety of ways to improve efficiency.
Ensuring that the walls and roof have adequate levels of insulation and consulting local guidelines
Using weather-stripping and caulking to weatherize the building. Gas fillings, as well as the best glazing and window frame, should be installed in high-quality windows.
Installing and evaluating high-performance systems throughout the life cycle of the building.
A building's energy efficiency can be assessed through energy audits, which can help identify areas for upgrading that are both energy-efficient and cost-effective.
The overall strategy for achieving high-efficiency buildings comprises reducing building energy demand, generating energy locally from renewable resources, and utilizing energy by designing the buildings that create excess energy that can be eventually supplied back to the network grid system.
Buying an Energy-Efficient Home
A home's energy efficiency can be determined in several ways. Checking the Energy Star ratings on your home's equipment is an easy first step. Energy Star-rated appliances are more likely to be found in homes that were built with this in mind.
High levels of insulation and other conservation measures are included in R-2000 homes, which are considered exceptionally energy efficient. Natural Resources regulations help in the construction of these houses, which have high-efficiency heating, windows and doors, water-saving fixtures, and mechanical ventilation as standard features.
Importance of Energy-Efficient Building
Because of the enormous demand for energy and the short-term nature of energy supply, it is becoming increasingly important to have a structure that is energy efficient. As a result, even homes must take a closer look at their own energy consumption. Buildings that are more energy efficient can save money and reduce greenhouse gas emissions.
It's also not sustainable to use non-renewable fuels, which necessitate the use of ever more damaging processing methods. Nearly 40% of total US energy usage is accounted for by buildings, including homes and other structures, so improving their efficiency will reduce the future reliance on fossil fuels.
Locally and globally, lowering greenhouse gas emissions has a positive impact on the environment. Because a building's energy demand necessitates a local source of energy, which generates local pollutants and adverse health consequences, there are local benefits.
Smart design is the first step toward cost-effective zero-net energy houses. All of the energy efficiency measures that go into designing a net-zero home must be well-known to architects and designers, as well as builders and potential homeowners.
Additionally, the house should be structured such that contractors may carry out these measures as cost-effectively as they can. Builders should request designers to pay extra attention to a number of design parameters. These important aspects will not be overlooked if the designer and builder maintain open lines of communication.
Advantages of Energy Efficient Building
Building a more energy-efficient structure has both environmental and human advantages. One of the main advantages of renovating or creating a more energy-efficient home is the reduction in heating and electricity costs.
Generally speaking, homeowners may expect to recoup the costs of energy efficiency improvements within a short period of time, notwithstanding the upfront investment. In other cases, this repayment period can be as brief as a few years.
Another benefit of increased awareness and support for green technologies is lower prices for some gadgets while simultaneously promoting additional advancements in energy-saving technology. In addition, when new construction methods become more widely used, their environmental impact will be reduced as the need for more energy-efficient structures is mandated by law.
Innovative construction offers a greater opportunity to include new energy efficiency measures than an already completed structure does for focusing on energy efficiency. It's also less expensive to build a more energy-efficient home from the beginning rather than retrofitting an existing home.
I hope the blog provides you with in-depth knowledge of Energy Efficient buildings and their usage.
Please feel free to like, share and comment.

Admin, gcelab.com
Please see our Pillar Post to know why we founded gcelab.com.
Read More: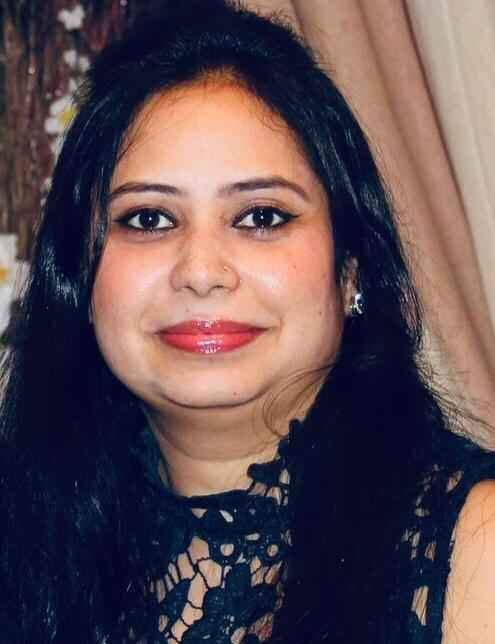 Pooja
Founder at gcelab.com, Pooja is an Entrepreneur unlocking human potential. Working in the Principles of Lean Start-up, Pooja believes in Transparency and User Happiness the most. Pooja's background in teaching gives her a sophisticated grasp on even the most tedious aspect of course building. She is passionate about people who believe that good is not enough.