Table of Contents
Who Creates As-Built Drawings?
When As-Built drawings are started?
Why As-Built drawings are so important?
What is Included in As-Built Drawings?
---
As-Built Drawings come to the picture at the end of any construction project, but they are one of the most important deliverables to the end client. Surprised?
If you want to know more about As-Built Drawings, please read this blog for details:
What does As-Built stand for?
As-Built refers to the drawings, reports, underground services, etc that have been recently built by the contractor as a new infrastructure project. As-built information is prepared by the contractor to inform the client or project sponsor so that this information's are passed to the next designer and contractor for any future project development.
As-Built drawings are generally made (by the contractor) to record the changes that are made from the "Issue for Construction (AFC)" drawing set (provided by the design consultant. There could be various reasons to make those changes on-site by the contractor including design errors, unforeseen issues, etc.
However, it is recommended that the contractor must notify the design consultant and project sponsors about those issues and then make those changes on-site to resolve those issues and if needed, develop the method of statement and get it approved by the client.
As-built drawings include the following key information:
Drawings modification highlighted with clouds and revision number.
Safety, Health and Environment Issues (with SHE Triangle) are associated with those changes.
Underground services
Ground contamination, earthwork, remains of foundations or subbase.
Who Creates As-Built Drawings?
Normally As-Built drawings are made by the contractor who built the infrastructure project because they are best placed to prepare it. The assigned contractor has developed the infrastructure as per the AFC drawings and made a minor or major modification on-site during the construction stage if there was any need for it.
When As-Built drawings are started?
As the name suggests, As-Built drawings are prepared once the infrastructure project is fully built. At this point, the contractor would be in a much better position to start As-Built drawings because all the information of newly built infrastructure will be fully accurate and represent accurate ground information.
Although it is to note that the construction takes place in phases and takes many months so the contractor can plan to start the As-Built drawings of those items that are constructed at the initial phase.
For example, As-Built Drawings of underground services and drainage services can commence once those services are placed on-site and the execution process is totally complete and the contractor is ready to start the construction of the superstructure.
Why As-Built drawings are so important?
As-built drawings are very important when a new project is planned to execute in the same place. The Client and design consultant and all other stakeholders would need this information to design the new infrastructure around it. For example, if there is a single carriageway road and it is planned to widen it to make it a dual carriageway road, then all the as-built information of underground and above ground infrastructure plays a very important role here.
Some drainage gullies may need to move or relocate to a new carriageway position, so their as-built information, levels are needed to connect with the new drainage system. In the same way, all underground utility services need to relocate to the new hard shoulder or footway location so their as-built information would be needed to connect newly diverted ducts with existing networks.
In nutshell, As-built information helps to develop new infrastructure with much more precision and less number assumption, as a result, the contractor and designer would design and estimate the project cost accurately as compared to a situation where As-Built information's are not available.
What is Included in As-Built Drawings?
As mentioned above, As-Built information is needed for any future development on the same or nearby locations; therefore it is very important to develop As-Built drawings with accurate details. Following are the key items that are recommended to include within the As-Built Package:
Location Plan and Access to site from the major road network
Scale, SHE Plan, Title frame (with names of originator, checker and verifier of the organisation).
All relevant drawings of underground and aboveground infrastructure, their specifications, standard details, etc.
Ground Condition, Contamination, earthwork material & slopes.
A schedule of deliverables to include all As-Built Information.
This is a non-exhaustive list because the list will vary from project to project, but the ultimate aim of the client is to get all the As-Built information from the contractor. Therefore, it is recommended to get an agreement with the client beforehand and then start compiling the As-Built Package accordingly.
Key Takeaways:
As-Built Package is an important deliverable for the contractor as their main task is constructing the physical infrastructure on the ground. In the Theatre world, there is a saying that your last performance stays for the longest time. The same applies to the As-Built Package for the contractor in Construction World.
High quality and well-organised As-Built Package can create a long-lasting impression of your organisation in the eyes of your client and you may get more work from the same client again and again. So, although it seems like the last task of your project don't rush to complete it. In fact, doing with utmost sincerity would position you in a much stronger place than your peers in the industry.
I hope this blog provides you with enough information on As-Built Drawings, why it's needed, how to prepare them, etc.
Please feel free to like, share comments.
Read More:


Admin, gcelab.com 
Please see our Pillar Post to know why we founded gcelab.com.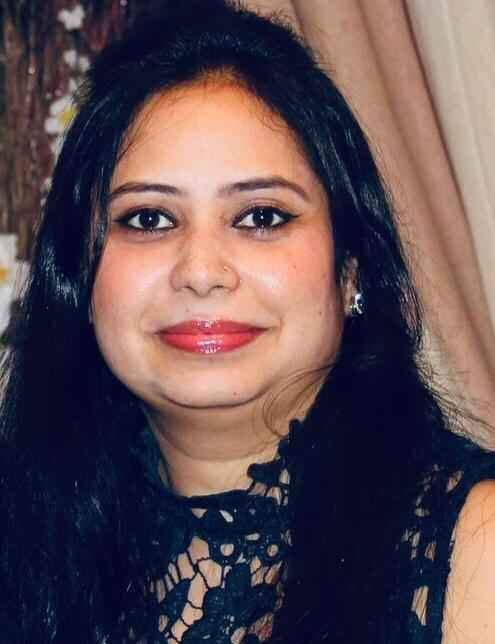 Pooja
Founder at gcelab.com, Pooja is an Entrepreneur unlocking human potential. Working in the Principles of Lean Start-up, Pooja believes in Transparency and User Happiness the most. Pooja's background in teaching gives her a sophisticated grasp on even the most tedious aspect of course building. She is passionate about people who believe that good is not enough.