Table of Contents
Welcome to gcelab.com for Online Civil Engineering Courses
Summary – Why Online Civil Engineer Courses?
Mission - Training & Supply of highly skilled Civil Engineers
Marker Research – What are the key issues of Civil Engineering Industry
The demand for the Civil Engineering Industry
Civil Engineering Course Curriculum Gap Analysis
Insight into the civil engineering industry- the most fundamental
Use of Design Standards in Civil Engineering
Software Training & 3D Modelling in Civil Engineering Design Proces
Understanding of Collaborative working in Civil Engineering
Understanding of Health, Safety, Risk Regulations on Civil Engineering
Civil Engineering Training Course Content
CV Builder/ Resume Builder/ Portfolio Development
---
Welcome to gcelab.com for Online Civil Engineering Courses
Congratulations!! We are so happy that you're here. We founded gcelab.com because we wanted to create a trustworthy and inspiring place for you to learn online Civil Engineering courses, training, certification, software knowledge, etc.
In this blog, I would like to brief you about the reasons why we founded gcelab.com and what are the key benefits if you join us as a Student or Professional member.
Summary – Why Online Civil Engineer Courses?
Various Governments are investing enormously in infrastructure projects across the globe and Civil Engineering Industry is facing an acute shortage of skilled resources to meet the current and future demand. Gurukul of Civil Engineers (gcelab.com) would like to fill this shortage by providing online training to civil engineering students and professionals.
This online training programme will not only increase the supply of skilled technical resources but also minimise the time and cost expenses of the civil engineering firms to train new engineers over the initial 2 to 3 years. Our Civil Engineering online courses are developed with extensive research of the civil engineering industry, their current demand, the latest design software requirements and construction practices.
We also conduct the online test at the end of every course module to assess the performance of the students. A course completion certificate is provided to the student to showcase their potential to their future employers. We also provide an Online CV Builder application to the students to develop their CV with one of our professionally designed CV templates.
Our CV templates are unique, crisp and attractive so that you are stand out from the crowd and your chances to get an interview call are way higher than your peers.
Please see our blog "How to write a perfect CV?" for details.
Please see the free view of the CV Builder Process:
https://youtu.be/4Wphw5GlFGM
Mission - Training & Supply of highly skilled Civil Engineers
Our mission is to provide professionally trained civil engineers to the community for all types of civil engineering services, increase the supply of efficient highly skilled civil engineers and serve the civil engineering community.
Marker Research – What are the key issues of Civil Engineering Industry
The construction industry is growing and as the sector grows, it is adopting new technologies such as Building Information Modelling (BIM), robotics and data analytics and looking towards project management to deliver projects on time and within the specified budget.
The problem is that most civil engineering graduates lack the skill sets to implement these technologies Civil engineering graduates lack the field skills and knowledge of basics such as structural engineering, geotechnical engineering, standard codes used in construction, quality control, on-field management and design knowledge. In a constantly evolving construction industry, engineers will have to keep pace with changing technologies.
Skill up-gradation is not an option anymore. It is a necessity.
Above demand and supply study suggests that there is a huge deficiency of civil engineers to meet future demand. On top of that, the rapidly changing technology of design and construction practices, worsen this situation even further. As a result, the insufficient supply of civil engineers coupled with insufficient training creates an unhealthy sign for the industry.
The first point highlighted by the interns is to get an understanding of the workflow of a design project from concept to completion. They suggested that it would be beneficial if a set of workshops are organised to demonstrate the workflow of an infrastructure project from tender to various phases of design to construction including the quality assurance process, CDM Regulations.
Design standards are taught in college and due to lack of practical application on a real project, students don't appreciate the importance of using standards.
Basic training of most commonly used software such as CAD, Civil 3D, MX Road, MS Office, etc would be very beneficial for the students. Setting up layers under CAD standards or using xrefs for multiple aspects or use of ProjectWise for project control are never taught in colleges. 3D modelling and BIM are very new technologies in the industry and it would be highly beneficial for students to get some knowledge and develop some skillset in this field.
In today's environment, multinational companies work using their resources from different parts of the globe and extensively use technology to communicate and progress the design stages of a project. Different discipline teams work in many different offices and work collaboratively to develop the design model and deliverables.
In this environment, a sound understanding of collaborative working and knowledge of using efficient communication devices and techniques is very important. It would be very beneficial for students to get this knowledge during college time by working in a project in the same manner.
Understanding of Health, Safety, Risk Regulations on Civil Engineering
There is a very high importance in the industry to sensitise the workforce regarding the safety risk in design, construction and workplace. Employees get training and exposure for this at every level and a sensitisation programme is the top priority of the governments and the industry. Again some exposure to this through case studies would be beneficial to students.
Strategy and Implementation
GCE Training Course contents are developed with extensive research of the civil engineering industry, their current demand, latest design software requirements and construction practices. Our online civil engineering courses will provide more visibility and a clear action plan to the student to develop their capabilities and prepare their CV with more practical experience aligned with industry demand.
Initially, we have started developing civil engineering courses primarily focused on highway infrastructure projects. So, our first course came out as "Broad View of Civil Engineering". Here we have covered a high-level design process of a highway project from concept design to preliminary design then detailed design stage and finally construction stage.
We have also covered Road Safety Audit details and various forms of Risk Assessment & Mitigation measures. Also, discuss various forms of tender and construction process & their advantages. Thereafter, we have developed specific courses in Highway Engineering & Traffic Engineering.
Highway Engineering itself is a very broad subject so first, we focus on best design and construction practices. Because for our newbie Civil Engineers, it's very important for them to know what the best design practices are. In the next stage, we will train them on various design tools.
For example, an engineer may know how to design a Roundabout but it's more important for them to know how to design the most efficiently working and safe roundabout.
This particular information's comes from experience and is not easily available to acquire. Traffic engineering and Traffic Signal Design are very demanding skills. Getting the software skills and traffic modelling capabilities don't come cheaply. On top of that overall knowledge of traffic engineering scope and its link with junction design or link design, etc are not very clear to most of the professionals.
So, our aim to develop Traffic Engineering and Traffic Signal Design Courses are to fill these gaps and enhance the knowledge of our newbie Civil Engineers. Drainage engineering and Design is one of the most demanding and complex disciplines. Not many Civil Engineers actually understand the importance of this discipline.
With the growing demand for eco-friendly and sustainable development, the demand for drainage engineers has increased many folds. Our course of Drainage Engineering also provides a broad knowledge of drainage discipline and assist newbie engineers to think to make a career as a Drainage Engineer.
Road Restraint System (RRS) Design is another very important domain within the highway engineering discipline and it didn't receive due attention from newbie Civil engineers. Knowing the basics and designing a complaint RRS system would surely provide you with an edge over the other engineers of your peer.
Our RRS Design course would surely help you to get that extra edge. And trust me this slight but effective skillset will make you a very competent Civil Engineer in the long run. AutoCAD is one of the most important tools for Civil engineers to prepare drawings.
Although as a Civil Engineer, you may not need to use it day-in-day-out in your professional career you cannot ignore the importance of AutoCAD. So, it is always recommended knowing how to use AutoCAD. That's why we developed 3 distinct courses of AutoCAD from basic to advanced level.
Assessment and Certification
Every course module comes with a set of assessment questions covering course content and key topics presented in the course module. GCE Carries-out online assessment with objective type questions and provides results at the end of the test with passing grade percentages. GCE also provides a course completion certificate for each course.
GCE certificate comes with a unique QR Code to make it handy for Students and Employers to verify it online and download it whenever needed.
CV Builder/ Resume Builder/ Portfolio Development
GCE provides a CV Builder application to its user to build their CV. At GCE, we always believe that co-creation with applicants and employers is the mantra of success. By collecting the feedback of both groups, we ensure that our CV templates provide the best solution to our users.
GCE CV Builder application is not just another visual resume creation tool; it is the finest tool to present your career graph to your recruiters and also to plan your career path in the most suited discipline.
We have launched gcelab.com with 10 Online Civil Engineering Courses. Each Course comes with a minimum of 5 Modules and a course assessment section. We aim to publish at least 1 online course (with 5 modules) at every fiscal quarter. We are very keen to receive your feedback.
We will also publish Blogs on Civil Engineering Discipline at frequent intervals. Please visit gcelab.com regularly to read our blogs that cover a wide range of Civil Engineering Topics, Products and Services. You are welcome to submit your article for publication on our website.
Your article will be reviewed and discussed with you before publishing.
Thanks, Note
We would like to be as transparent as possible. For this reason, we gladly welcome any comments and critiques you may have as a reader or viewer.
I am so excited to see what the future holds for gcelab.com and their users.
Thank you for visiting us and keep coming back to gcelab.com.

Pooja Srivastava
Founder, gcelab.com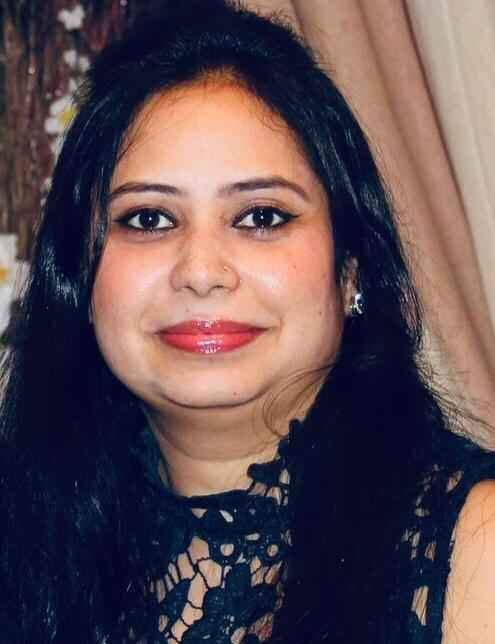 Pooja
Founder at gcelab.com, Pooja is an Entrepreneur unlocking human potential. Working in the Principles of Lean Start-up, Pooja believes in Transparency and User Happiness the most. Pooja's background in teaching gives her a sophisticated grasp on even the most tedious aspect of course building. She is passionate about people who believe that good is not enough.